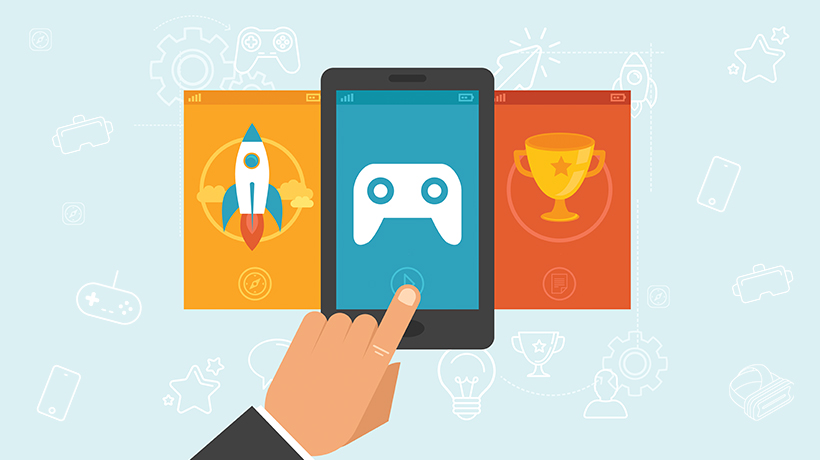 In this article, I will highlight why you should adopt gamification strategies for your varied training needs. Presenting examples that match 5 top corporate training needs, I will show you exactly how you can achieve this.
Effective Gamification Strategies For Corporate Training
Usage of gamification strategies for corporate training, particularly for serious learning to meet specific learning outcomes, is more than a buzz today. Throughout its journey and evolution over the last five years, gamification is a significant part of any organizational learning strategy today and is clearly reshaping corporate training.
Take a look at the following stats:
Worldwide revenues for game-based learning products reached $2.6 billion in 2016 [1]. The global five-year compound annual growth rate (CAGR) is a robust 22.4%. Revenues will surge to $7.3 billion by 2021.
Despite the impact of gamification strategies for corporate training, there are still concerns about their effectiveness. In this article, I address some concerns and then showcase the gamification strategies that you can implement.
1. Can Gamification Meet Specific Learning Outcomes Like Traditional eLearning Or Is It 'Just Fun And No Specific Learning Gain'?
It is a myth that gamification as a strategy cannot meet specific learning outcomes. In fact, it does so with an added panache of higher learner engagement and "fun as you learn".
At EI, we have met this mandate, demonstrating a clear learning gain by:
Applying game mechanics in a non-game situation
Providing a platform and a safe environment for learners to face challenges that they would face in real-life situations
Designing solutions with 'serious game-based' concepts and mapping the game objectives to the learning objectives
Creating learning portals that integrate the best of microlearning techniques, social learning, and customizable learning paths
2. Why Should You Adopt Gamification As A Significant Strategy To Engage Your Employees And Boost Performance?
If you were to ask an employee what are the top two things that motivate them, you are likely to hear recognition and rewards. It stands to logic that what motivates employees must be a part of the learning strategy so that we have an engaged and motivated audience for the training.
This is where gamification for learning fits in.
It also stimulates collaboration and over a period of time it creates the required behavioral change or improves performance. Incidentally, this is also supported by research. Gartner, in the Gamification 2020 report[2], predicts that gamification will have a significant impact on:
Innovation
The design of employee performance
Globalization of higher education
Emergence of customer engagement platforms
Gamification of personal development
3. What Factors Contribute To Successful Gamification In Training?
For the gamification strategy to have the required impact, it needs to:
Capture and retain the learners' attention
Challenge them
Engage and entertain them
Teach them
Hence, the gamification concept must be tested against each of these aspects. If it clears this litmus test, you will see that the gamification strategy will have the required impact.
In addition, gamification can be used as a key tool to drive engagement in the following ways:
Accelerated feedback cycles
Clear goals and rules of play
A compelling narrative
Tasks that are challenging but achievable
4. Can Gamification Strategies Work For All Types Of Corporate Training Needs?
From an approach that the corporates were skeptical of to earning a reputation for being a high-impact learning strategy, gamification has come a long way. Today, organizations have realized its potential, and the fact that it is widely adopted doesn't come as a surprise at all.
At EI, we have been using gamification techniques for corporate training for over four years now. We have used gamification techniques:
To address various training needs (including induction, onboarding, behavioral change, soft skills, and compliance).
To make traditional eLearning-based training interesting with partial gamification.
To pep up ILT training (through gamified assessments).
As part of set learning paths (featuring various learning assets).
In tandem with other innovative strategies like social learning, microlearning, and Performance Support.
Examples
I have picked 5 examples that match top 5 corporate training needs:
Example 1: Compliance (Code Of Conduct And Business Ethics)
Gamification strategy: The learner embarks upon a quest to unlock the "Code" document by going from one location to the next, each corresponding to a topic. The Visual Journey Map signifies these locations. At each location, the learner gets acquainted with one aspect of the code. To move to the next location, the leaner must attempt a challenge which will allow them to get the "key" to the next location. The learner is constantly challenged through the level-based approach and is rewarded with points and bonuses for good performance. They can view a comprehensive scorecard of their performance at the end of each topic.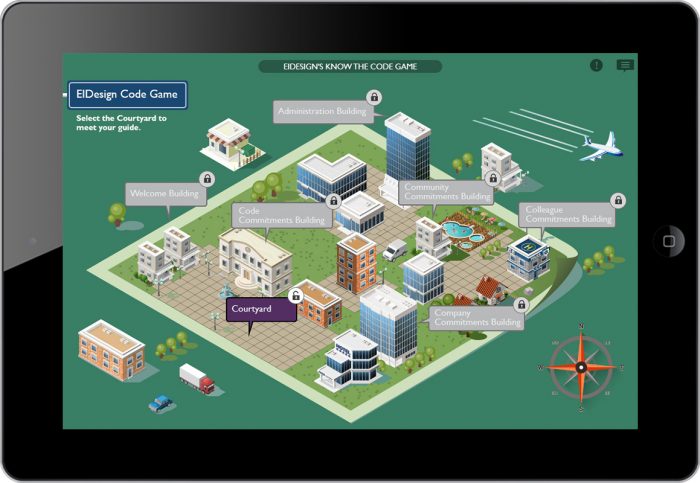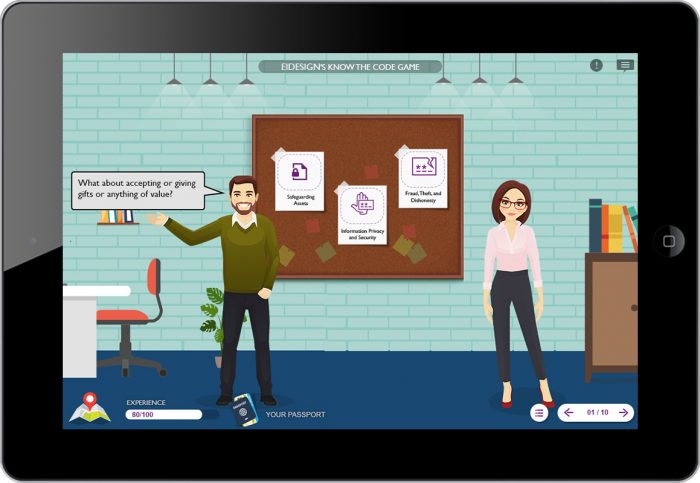 Example 2: Induction And Onboarding
Gamification strategy: It features a mission-based strategy where the learner creates an identity and then goes through different missions, each related to an aspect of the induction and onboarding training spread across a period of 100 days. The visuals resonate with the theme of a military mission. Learners have a dashboard which shows their achievements, leaderboard, social activities and progress through the missions.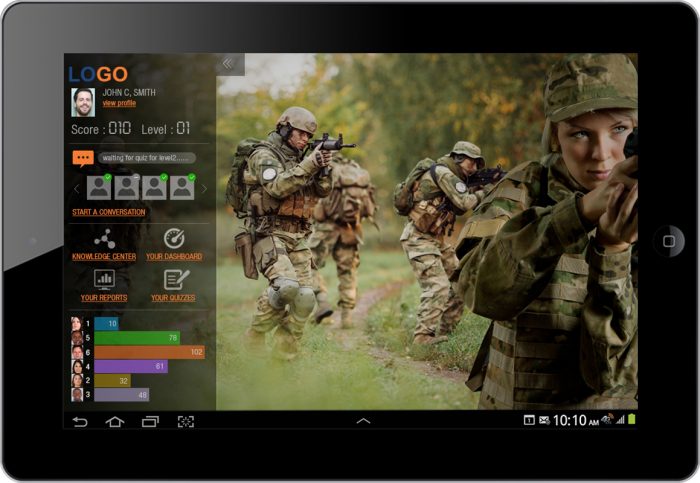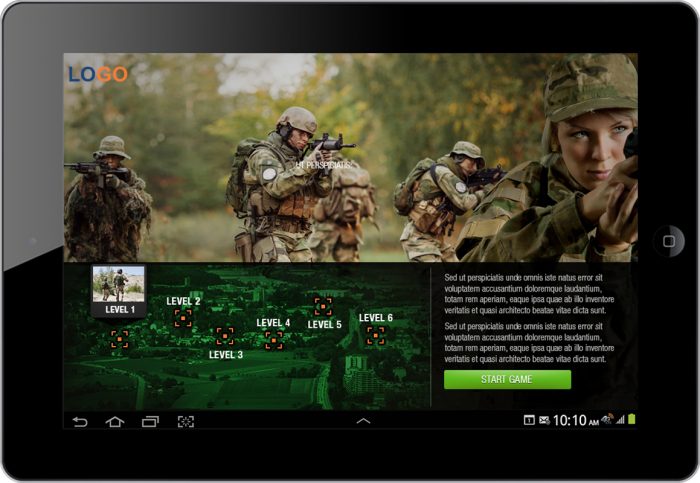 Example 3: Professional Skills Training
This is an example of conversion of an existing eLearning module into a gamification solution making Account Management fundamentals engaging for the Project Managers.
Gamification strategy: It features an LMS-based solution consisting of four different levels (each mapping to the desired proficiency level). The learner faces challenges at every level but they get support in the form of learning aids (microlearning nuggets) and expertise (access to expert feedback). The objective is to gain a badge at each level and garner points for attempting challenges and completing learning nuggets.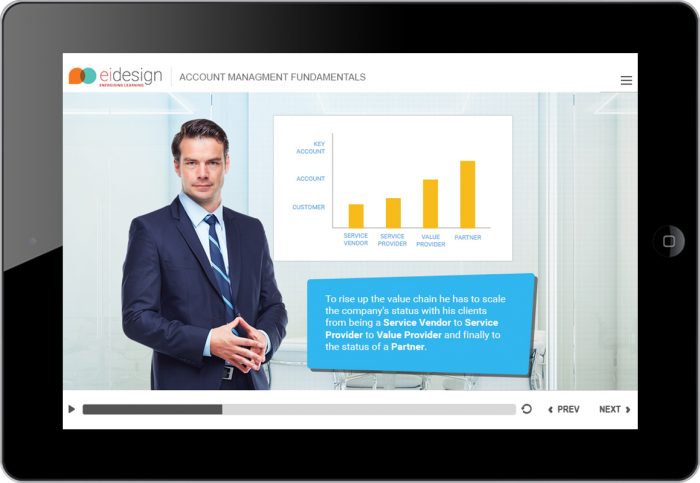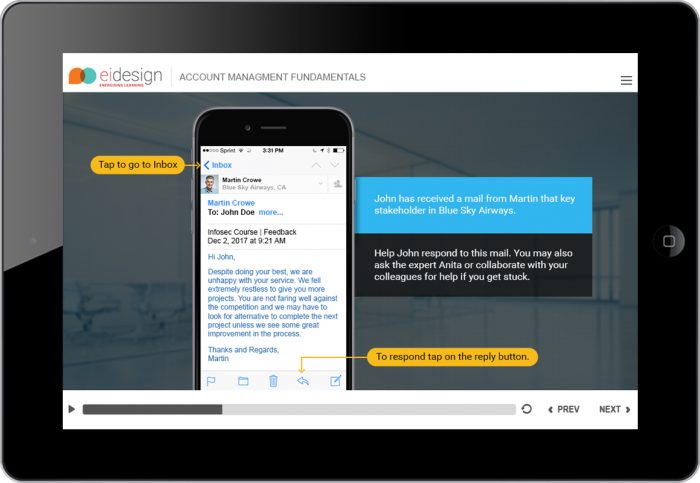 Example 4: Soft Skills Training
Gamification strategy: This is a simulated module for managers to improve their skills in interviewing and selecting candidates.
The managers go through a simulated recruitment process where they view candidate profiles and conduct interviews in a virtual environment. This is followed by an evaluation process where a decision is made about which candidate to select. At each stage, they get scores, bonuses, and penalties for the decisions made. Additionally, they get performance-based feedback to improve their skills.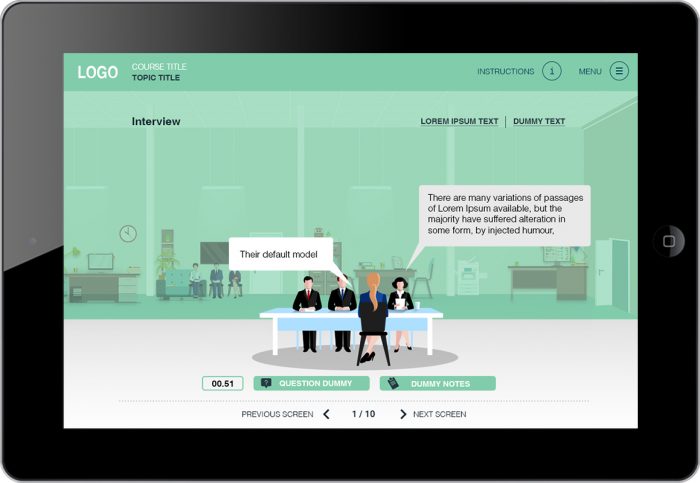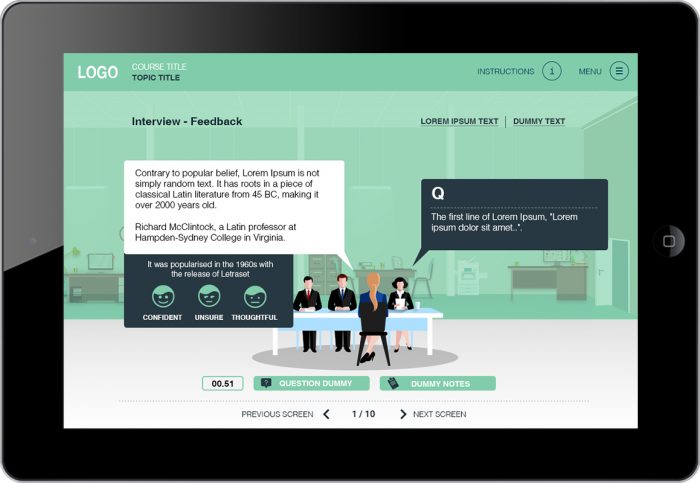 Example 5: Technical Training (Application Simulations)
Gamification strategy: This example demonstrates a portal or a platform-based solution that hosts multiple modules on an application simulation. The simulations provide learners with points for performing tasks successfully. If a learner gets stuck at any step, hints are provided but points are deducted proportionately for each hint. Additionally, there is a dashboard that can be used to track progress across modules. It also has a provision to post questions to experts for support and guidance.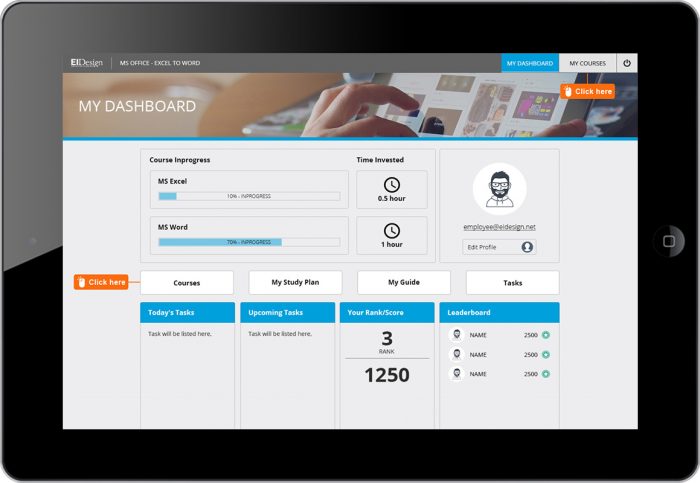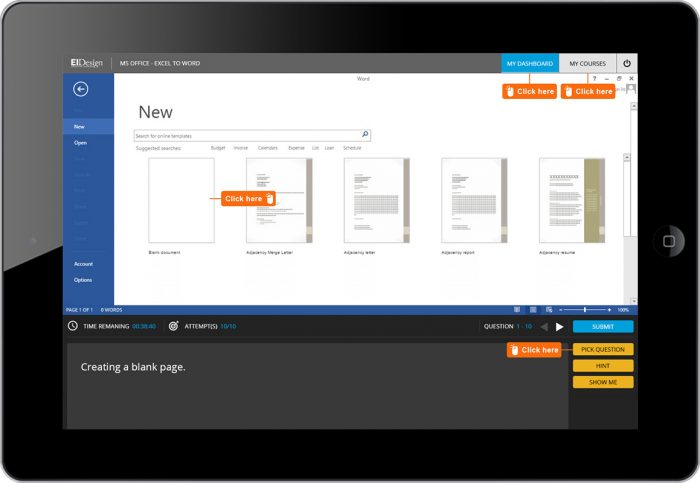 I hope this article provides the requisite pointers to convince you to introduce or expand the use of gamification strategies for your diverse corporate training needs. You will certainly notice higher learner engagement and desired impact (performance gain). Check out our award-winning solutions and approaches to enhance the impact of your corporate training by booking a free demo/consultation, or you can write to me directly at apandey@eidesign.net.
Read More
References
1. The 2016-2021 Worldwide Game-based Learning Market, Ambient Insight, LLC
Related Insights