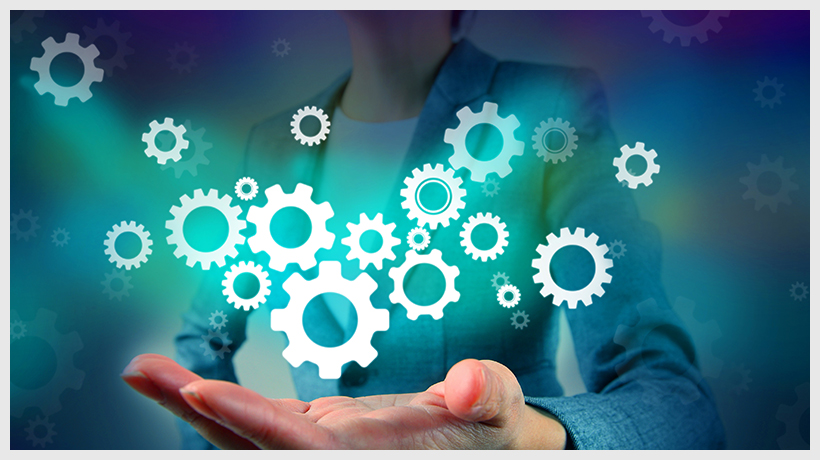 Your challenge
Your learner population is already exposed to a wide range of technological advancements and expects high-quality experiences in pretty much everything they do. A major portion of this learner group is millennials who eat, sleep and breathe technology. The learning experiences you intend to build for your learners need to be built using eLearning authoring tools and technologies that can do justice to their expectations; better still, exceed them!
How can we help in selecting the right authoring tool to create the right learning experience?
We, at EI Design been building Learning and Performance Support solutions for the past 15 years. Technologies have evolved over a period of time and so have we. We've been keeping abreast of the technological advancements year after year, quarter after quarter.
A key aspect of our Innovation and Solution Architecting mandates is to constantly engage in research on future trends in user behaviour, interaction models and use of technology to make learning effective.
We have 8 Task Force teams that  have deep expertise on specific authoring tools. These teams will help you with:
Valuable insights on what a specific tool can do and more significantly, what it can't
Comparison of the tools and selection of the right fit for you
Highlights of the latest releases of tools and how the new features could be used to create a higher impact learning experience
As a result of this constant focus with which we operate, we've built an enviable repertoire of eLearning authoring tools and technologies to address varied learning requirements and expectations.
What can you expect from our eLearning authoring tools expertise?
We have the required eLearning Authoring Tools expertise for adaptive as well as fully responsive delivery. We keep a close watch on the new tools and technologies on the horizon and the latest releases of the eLearning authoring tools that we operate with. We constantly update ourselves with the know-how of handling new and emerging technologies and the latest adaptive and responsive eLearning authoring tools making waves in the industry.
Responsive eLearning authoring tools, such as:
Articulate Storyline 3 or 360: Articulate Storyline 3 or 360 is a great tool to build fully responsive, custom, interactive and multi-device compatible courses. It comes with an impressive library of more than 1.5 million photos, templates, characters, videos and icons.
Trivantis Lectora 17: We have sound know-how of Trivantis Lectora 17 to develop mobile-friendly courses. The tool comes with features such as BranchTrack to build interesting scenarios, auto-play of audio and video on mobile devices, Seemless Play publish for hassle-free HTML page loading and so on.
Adobe Captivate 2017: With Adobe Captivate 2017, it is possible to create fully responsive eLearning content faster, with minimal programming hassles. It is ideal for creating application simulations and HD product demos and comes with engaging assessment formats. Adobe Captivate 2017 has more than 75,000 eLearning assets and is a great tool to build storytorials.
Our Custom HTML5 Framework: We use our custom HTML5 framework to build eLearning and mLearning courses the way we want. While authoring tools do come with their limitations, our custom HTML5 framework helps us go beyond those limitations and create/package Learning material in a fully responsive and customised manner. Our framework is compatible with SCORM, AICC, TinCan and other standards as well.
Adobe CS6 with CreateJS: We use Adobe CS6 with CreateJS to create courses for multi-device and multi-browser support. We use it extensively to migrate Flash/legacy courses to HTML5 or build HTML5 compatible courses afresh. We also use Adobe CS6 with CreateJS for localisation requirements.
Mohive: Mohive is a great tool for responsive eLearning design. It comes with features such as subtle ergonomic effects, an impressive template library, re-usability of PowerPoint and conversion of those into HTML5 animations, the Mohive media library to share and manage assets from one place and so on.
Claro: Claro is an impressive responsive eLearning authoring tool. Some of its features include cloud-based eLeaning content creation and access, real-time asset sharing and updates, seamless support for Mobile Learning, ready-to-use eLearning and mLearning templates for rapid development and so on.
Adapt: We use the open source Adapt authoring tool with great effect to create HTML5 and multi-device compatible courses. Courses built using Adapt can be delivered through a web server or with a SCORM-compliant LMS.
Evolve: The Evolve authoring tool helps create responsive HTML5 compatible eLearning content that can be accessed on any platform and from any device. Evolve comes with a wide range of interactions including interactive video, flip cards, carousels, flow charts, sliders and so on catering to various learning styles and content types.
We don't just showcase the eLearning authoring tools expertise we have. We adopt a consultative approach towards selection of tools – we'll listen to you, the kind of requirement you have, the kind of learning experience you're looking to create and then suggest the tool and technology that would best suit your requirement. This consultative approach and recommendation goes beyond just explaining to you what a tool can do and is more of a collaborative effort between our Tech, Strategy and Instructional Design teams to suggest possibilities and customised learning experiences so that you walk away feeling content about creating just what you're looking for.
Check out our Online Portfolio or schedule a call with our Solution Architecting Team to get a peek into our eLearning authoring tools expertise and the kind of solutions we've built using them.
Related Insights