Your challenge
There are times when learners need instant help – when learning something for the first time, when trying to remember something or when something goes wrong. You've got to have approaches that can provide learners with this "just-in-time" learning.
What we've got
Well, plenty! We offer a variety of Performance Support solutions to push knowledge application on the job.
We offer Performance Support Tools (PSTs) or instant job-aids as an extension of formal training (eLearning, mLearning, classroom or blended) and as Microlearning nuggets in the form of:
Kinetic text based animations
Micro-portals with searchable resources
How we can help you
We'll help you provide a Learning and Performance Ecosystem for your learners to help them experience "learning as a continuum" by:
Bringing in a combination of various kinds of learning
Blending formal and informal learning
Supplementing formal learning with Microlearning nuggets and Performance Support Tools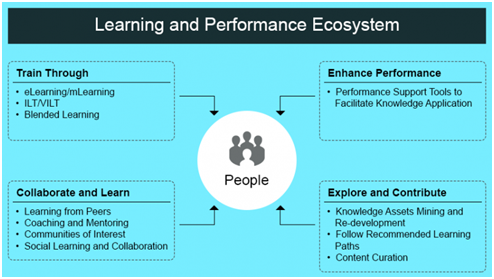 Additionally, we can help you:
Mine your existing Knowledge Assets and determine if they can be converted into PSTs
Carry out a Training Needs Analysis (TNA) and map the need to formal or informal training
Craft a learning path/learning journey for your formal/informal training needs incorporating elements of Social Learning
Take a look at this video to know about the different formats that can be used to offer Performance Support.
Need more?
Book a Demo or Get a Free Consultation from our Experts.
Book a Demo  Get Free Consultation