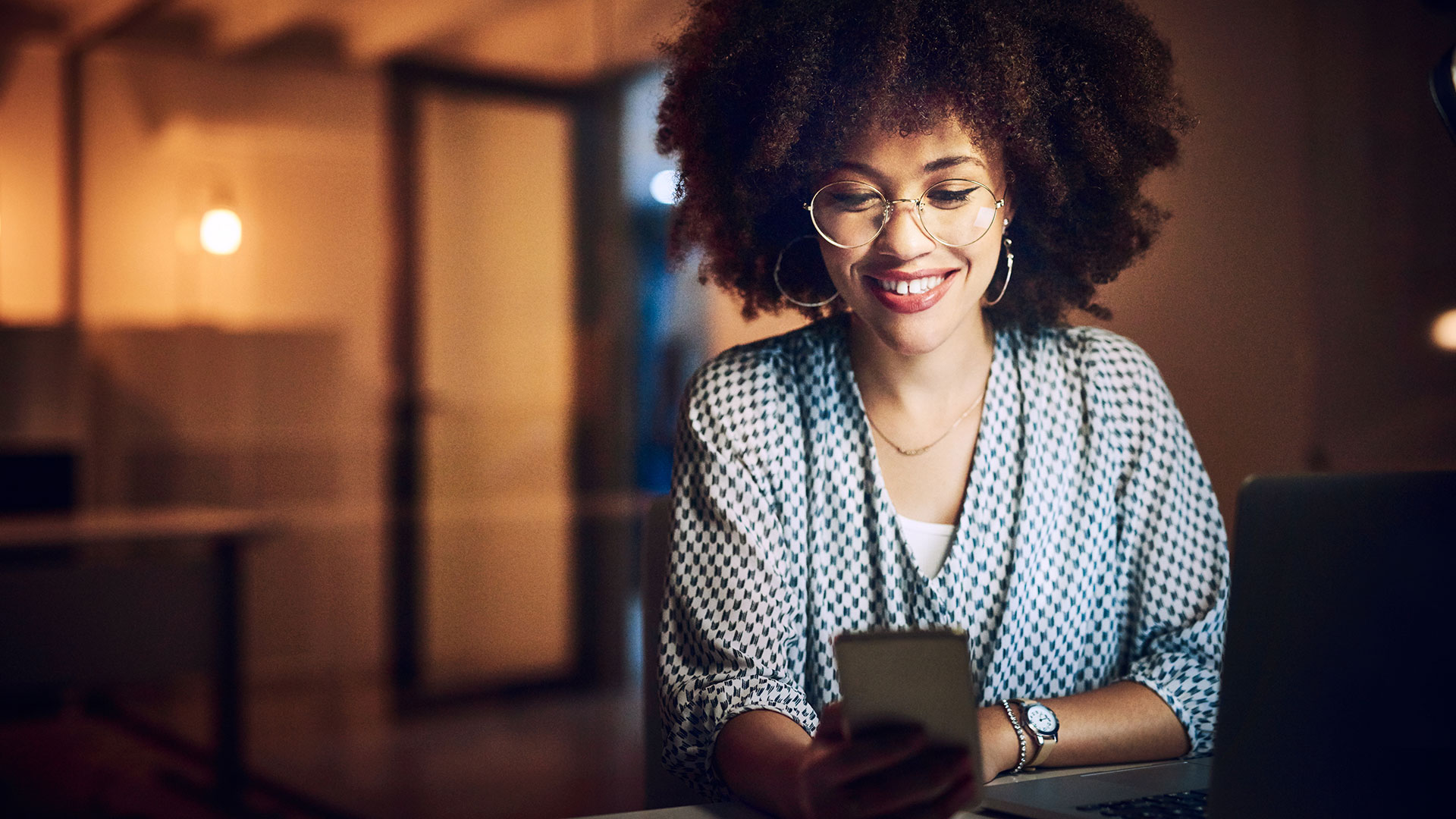 With "lockdown logistics," training and development program managers look for new ways to fulfill their training delivery mandates. This article showcases 5 types of mLearning strategies to train remote learners in the new learning environment.
Why is mLearning a Must-Use Strategy in the New Learning Environment?
COVID-19 has created a pressing need for learners to continue learning from home (or other venues away from the "office"). It has also highlighted the need for L&D teams to increase their focus to train remote workers. A strong mLearning strategy offers enticing value propositions for both learners and the organization.
mLearning – Value for Learners
Learners can train on the go, or as they work from home.
They get on-demand, anytime, anywhere access.
Various types of mLearning assets give remote learners varying degrees of freedom on when and how to consume content.
Learners can pull content as required, leaving them with a sense of "control," rather than having it pushed to them, which may sometimes feel like "forced" training.
mLearning empowers learners with the ability to sync training around their lifestyle, as opposed to the other way around.
mLearning – Value for the Organization
mLearning addresses remote learners as well as a geographically dispersed audience.
Delivers higher engagement with learners.
mLearning is proven to result in higher training completion rates.
Is easier to manage and administer, and provides seamless ability to update, upgrade, and re-deploy elements of a corporate training program.
It is a significantly lower-cost training solution as compared to classroom/ILT.
How Can You Leverage mLearning for Your Training and Development Program Needs?
mLearning fits well with the 70-20-10 L&D model – adopted by global organizations to enhance the effectiveness of their training and development program. The model, developed and pioneered by Morgan McCall, Robert Eichinger, and Michael Lombardo at the Center for Creative Leadership, holds that a significant part of work-related learning (70%) is experience-based, while 20% occurs from workplace interactions. Formal training accounts for just 10% of employee learning.
As you embark on your distance learning journey with your employees, mLearning will help you meet the entire spectrum of their training and development program needs, including:
Formal training (10%) – Through structured VILT, blended learning programs and self-directed online training.
Instant/Just-in-time learning aids (20%) – By delivering social learning, peer-to-peer learning, point-of-need training, and job aids to learners when/where they need it most.
Informal learning (70%) – By offering experiential learning opportunities to support blended/formal learning programs.
Due to its multi-device capability and the ability to mix and match different types of mLearning content, such as targeted short-content format, mLearning delivers better learning outcomes.
When integrated with appropriate learning strategies, mLearning offers rewarding learning journeys to remote learners.
What mLearning Strategies Can You Use to Train Your Remote Workforce?
Leverage mLearning to create a comprehensive learning and performance ecosystem for the entire organization. Here are 5 mLearning strategies to use when training remote workers:
Microlearning to create personalized learning paths and learning journeys. These may also serve as useful job aids and to make point-of-need training highly effective.
Video based learning to enhance learning, its application, engagement, and drive behavioral change.
Gamification for serious learning is a great strategy to use to deliver an immersive, engaging learning experience.
Social or collaborative learning to promote, share, and recommend learning nuggets. This strategy is great to foster collaborative learning as part of an integrated training and development program. Leverage it as an effective channel to promote informal learning.
Self-directed learning to foster a culture of continuous learning.
What Types of mLearning Content Formats Should You Consider?
Instead of focusing on only formal training, leverage on a Learning and Performance Ecosystem based approach as shown here for your training and development programs.
To create a long term, sustainable remote learning, here are 5 types of mLearning content formats worth considering. Use them to develop your corporate learning and performance ecosystem as shown here.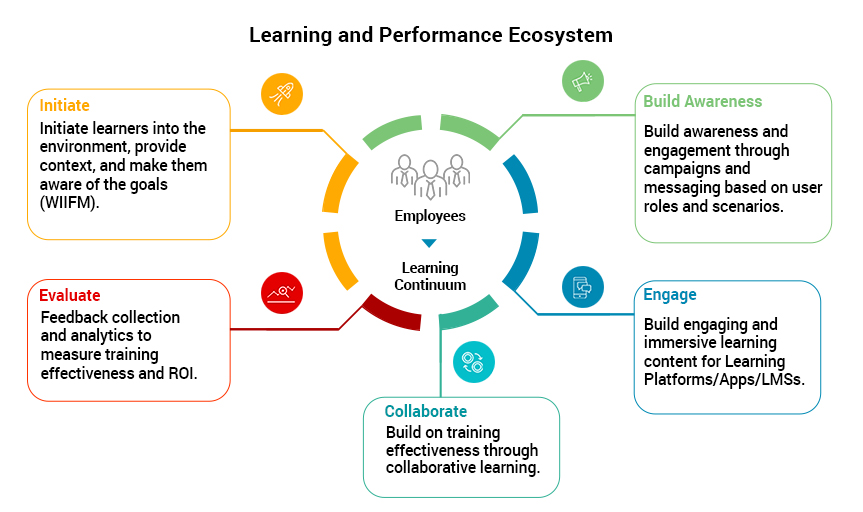 Pre-training
To initiate learner engagement through What's In It For Me (WIIFM) and build awareness, use infographics and interactive infographics as quick reference guides.
Formal Training
Leverage Microlearning based learning journeys. – personalize them, if possible.
Use immersive strategies like Gamiification, AR/VR for select Microlearning nuggets.
Use Scenario based learning and Interactive stories to bring in real-life experiences and engage the learners better.
Implement Video based learning formats. For enhancing learner engagement, make use of interactive and branching videos.
Just-in-time Learning/Job Aids
In order to deliver point-of-need training and quick-review learning, use PDFs, interactive PDFs, eBooks, and flipbooks.
For point-of-need learning and post-training reinforcement, utilizing Podcasts, in conjunction with other types of mLearning content, are highly effective as review and refresh training aids.
Social and Self-Directed Learning
Post-training Connects
Retain the connect with the learners, even after they have completed the training successfully. Push Micro challenges (mini quizzes) to check their retention or practice or for proficiency gain.
The prevailing COVID-19 situation has forced so many learners to "learn differently." Corporate L&D teams can respond to those needs by creating new learning and performance ecosystems around creative mLearning solutions.
Hope this article gives you cues that will not only help in meeting your immediate remote training and development program mandate but also help you craft a long-term, sustainable mLearning strategy.
Related Insights