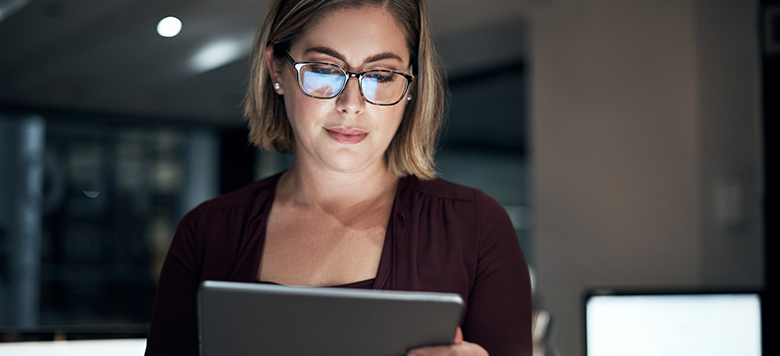 To achieve high employee engagement and performance gain, the training must be precise, easy to assimilate, and apply on the job. Microlearning-based trainings fit in as a highly effective approach to engage learners and enable organizations to enhance employee performance.
Learners love it as they want training that is short and focused, helps them achieve a specific gain, and can be consumed "on the go."
L&D teams find value in Microlearning on account of higher engagement, better completion rates, and its granular design approach can be used to achieve specific outcomes. It also demonstrates higher retention, and thereby, you increase the chances of application of the learning on the job.
What is Microlearning?
Microlearning, as the name suggests, features short, focused learning nuggets (designed to be 2-5 mins long and normally not exceeding 7 mins). It has a specific outcome or gain associated with it and should trigger the learner to the desired action.
Although it is supported across all devices (ranging from desktops/laptops to smartphones/tablets), it is the preferred mode for "learning on the go."
What Are the Key Characteristics of Microlearning That Make It So Relevant and Immensely Popular?
Flexibility: It offers learners to pick the training on the device of their choice. This matches the lifestyles and learning styles of modern learners.
Appeals to a multi-generational workforce: Microlearning is one approach that resonates with all kinds of learners.
Available within the learner's workflow: It is available to the learners within their workflow so that it can be accessed precisely at the moment of their need.
Action-oriented: You can design the nuggets to help learners learn, clear a problem, scale to next level, practice, and apply the learning successfully on the job.
Can be offered to adapt to the learning need: It can be rendered as a stand-alone nugget or as a series of nuggets connected through a learning path.
Can be personalized: The granularity of a Microlearning-based path enables you to personalize the learning journey for learners. Based on proficiency, role, or preferences, they can get the training they want.
Provides a wide range of formats for the learners: In a given learning path, you can offer nuggets in varied formats—each one optimized to deliver the right learning experience.
Can be updated and redeployed quickly.
How Can Microlearning Help You Enhance Employee Performance?
Microlearning can offset several challenges that L&D teams face today and can create higher engagement, better retention, and application of acquired learning. Here are three challenges that Microlearning can offset and enhance employee performance:
Challenge 1: Limited attention spans
You may be aware of the 90/20/8 rule on attention spans:
The learners are fully alert and attentive for the first 8 minutes
Their attention level starts to dip after 20 minutes
The alertness dips significantly as you hit the range of 60-120 minutes
How microlearning helps: Its short run length is aligned to match the limited attention span, and hence is more likely to deliver the required impact.
Challenge 2: Dwindling attention spans.  
A study by Microsoft on attention spans now puts the human attention span to 8 seconds that is marginally lower than that of a goldfish.
How Microlearning helps: While the number may be debatable, we all live in a world where we have multiple distractions, we need to multi-task and we don't have enough hours in the week to block for training. Again, Microlearning scores on this count and aligns to what the learners want.
Challenge 3: The Forgetting Curve.
Despite completing a successful training session, learners can forget nearly 80% of what they learned in next 30 days (if they do not use this information or do not receive any reinforcement).
How Microlearning helps: It can help by providing reinforcements to flip the "Forgetting" curve to the "Recall and Retention" curve.
With this backdrop, I show you how you can use Microlearning to enhance employee performance.
How Can You Enhance Employee Performance with Microlearning? 
Microlearning to create awareness/change management
 Prior to significant training programs, you can use Microlearning videos to highlight the value of the training and create the required interest and motivation for your learners.
Microlearning for Formal training
You can use Microlearning to address the majority of your corporate training needs. It can be rendered as a series of nuggets that are threaded through a learning path.
Microlearning for Performance Support (Through Performance Support Tools or PSTs)
You can use Microlearning to reinforce Formal training as just-in-time aids (PSTs) to facilitate the application of acquired knowledge or to meet a specific challenge. Through this approach, you can meet the tougher mandate of performance gain and demonstrate the desired impact on the business.
You can provide the Microlearning nuggets within the learners' workflow. Now, they don't need to log on to an LMS to retrieve this specific information. Instead, they have focused nuggets aligned to their needs like:
Learn more.
Learn something new.
Solve a problem.
Address a specific challenge.
Apply and remember.
Practice to gain mastery.
In this just-in-time learning format, the Microlearning nuggets could offer a quick fix to a problem (tips/short cuts), a ready reckoner to support their task (cheat sheet) or a checklist. All these Microlearning formats help you enhance the employee performance.
Microlearning to Support ILT training/offer blended training
Microlearning nuggets can support ILT/VILT sessions as follows:
Provide online resources for pre-workshop preparations.
In the workshop – Role-plays/Practice sessions/Assessments.
Post-workshop reinforcements.
I hope this article provides good insights on why the adoption of Microlearning-based training can help you enhance employee performance. If you have any queries or need any specific support, do contact me at apandey@eidesign.net.
Read More:
Related Insights