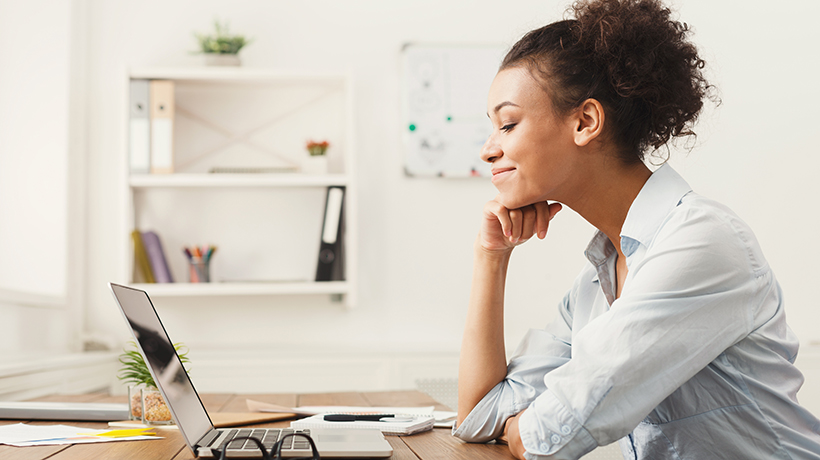 Emotional intelligence in workplace training will help you improve the learning experience and create a more positive impact on the lives of your employees.
By leveraging EI in learning, you can build more meaningful connections with your learners; add flexibility, creativity, and resilience within teams; enhance org-wide performance, and bring more commitment and engagement to the workplace.
In this article, we share strategies and insights that will help you leverage emotional intelligence to humanize and improve your learning programs.
Read this article to learn:
Why Should You Humanize the Learning Experience?
Workplace motivation is a serious challenge for business leadership. According to a Gallup poll, 60% of employees are emotionally detached from their work, while 19% reported being miserable in their workplace. Job satisfaction—which includes a continual but well-planned, humanized, and personalized learning experience for self-development—with the prospect of exciting career advancements, is a critical workplace motivator for most employees.
The reality, however, is different for many employees. And, although organizations do promote learning as a key driver for change, they do so in a way that fuels greater disengagement in the workplace. Under constant pressure to pivot and reinvent their organizations, business and L&D leaders constantly push for rapid, almost unsympathetic, upskilling/reskilling of their workforces – at all costs – further dashing hopes to improve learning experience opportunities for their staff. Humanized learning experiences can open a world of deeply engaged and better-performing employees.
Just as the way we have been working has evolved – considerably so over the past several years alone! – so too has the emotional aspect of work gained the center stage in our professional lives. From healthcare givers to gig workers and from single and working parents to historically underrepresented employee populations, they all bring a different emotional mindset to their professions. The hybrid workplace has changed the way jobs are performed, with many talented individuals no longer interested in 8-5 jobs. For them, flexibility, respect, learning, and career development are more important than the time at the office.
It is, therefore, important to have an emotionally intelligent approach to workplace policies, including L&D strategies, to increase retention, reduce recruitment costs, and create a culture that makes employees want to perform well and identify more closely with the organization. Even boomerang employees (those who may have exited the organization as a result of dehumanized workplaces), with decades of experience under their belts, may want to come back because of a human-centered approach to learning and development.
Organizations that take a human-centered approach to workplace training begin by focusing on improving the overall employee experience, including fostering a purpose-driven, human-centered work culture. The first step in achieving that re-humanization is by injecting emotional intelligence into their learning programs. These organizations will be more competitive in the long run than those who don't humanize their workplaces.
How Will Emotional Intelligence Help You Humanize and Improve the Learning Experience?
A focus on emotional intelligence can greatly help organizations humanize their learning strategies, thereby leading to a more fulfilling learning experience for their employees. This occurs on several fronts, including employees' professional and personal satisfaction and growth, workplace performance enhancements, and an overall sense of purpose within the workforce.
By humanizing learning programs, through the application of the principles of emotional intelligence, employers can build connections with their employees that stretch beyond the realm of traditional training. This fosters a more meaningful engagement with the workforce. L&D teams can also improve the learning experience delivery, which leads to better performance, by personalizing learning encounters. This enhances learner motivation to complete the learning programs they sign up for.
Finally, emotional intelligence will help you humanize and improve learning experience by creating a more positive impact on the lives of your employees. It'll build more meaningful connections with learners; add flexibility, creativity, and resilience within teams; heighten a sense of belonging among employees; enhance org-wide performance; and bring more commitment and engagement to the workplace. This impact also manifests itself in the form of increased staff retention, employee desire to pursue career growth opportunities more vigorously within the organization, and a renewed commitment to better serve your customers and stakeholders as a result of better learning transference.
What Strategies Can Help L&D Leverage Emotional Intelligence to Humanize and Improve Learning Programs?
Here are some strategies to help you leverage Emotionally Intelligence to humanize and improve the learning experience within your organization:
Authentication matters. Integrating emotional intelligence to improve learning experience is a process that comes from achieving the right balance between human-centered design, learning science, and technology. Make sure you view all three dimensions as you design your learning programs.
Focus on humanizing your personalization efforts. It's very easy to get sidetracked and let technology, inaccurate data points, and abstract or fixed learner personas derail those efforts into a dehumanized initiative. Instead, to truly understand your learner's needs through an emotional intelligence lens, it's important to leverage that data by tapping into the power and expertise of human connections.
Regardless of how much you invest in an emotional intelligence-based learning experience, your organization will not benefit from it if your learning audience isn't motivated. It's therefore important to motivate your employees to embark on a journey that leads them to cultivate a mindset for constant growth and continuous learning.
Build learning solutions around a holistic L&P Ecosystem-based strategy. Emotional intelligence solutions thrive on broad-based, self-sustaining, learning and performance ecosystems. This means that L&D should not just focus on emotionally moving content, but also on both formal and informal learning resources, performance support tools (PSTs), and learning hubs.
Ensure your L&D plans are rooted in the awareness and empathy of learner needs and broader desires, such as career aspirations and professional ambitions. Then, use that knowledge to improve learning experience impacts by offering employees learner journeys that'll help them realize those goals.
Recognize core learning drivers and align them to your strategies. Understand the core themes that motivate employees to grow, progress in their careers, continue learning, perform well, and get more engaged with the organization. Use that knowledge to align your learning strategies with business objectives and goals.
Typically, "stale" learning approaches quickly snuff out any inquisitiveness on the part of learners to further explore learning opportunities. Embrace novelty in learning design and content development to trigger learner curiosity and ignite their urge to further explore a new and innovative learning experience.
Nothing is more emotionally rewarding for employees than to be appreciated and acknowledged by leaders and peers. Emotional intelligence-based learning will guide L&D teams to create learning experiences that recognize learner accomplishments (points, badges), reward wins (leaderboards), and acknowledge their learning and remediation achievements (mentions in company newsletters and websites).
To produce human-centric learning experiences, use stories that personalize, relate, and connect incidents, themes, and things that illustrate real-life (or as real as possible) situations. Stories help improve a learning experience because they are vivid and visually engaging. Well-constructed plots build emotional attachments to learning content that motivate employees to re-engage with learning.
Avoid "one and done" types of learning that don't help with knowledge retention or post-learning skills transference into the workplace. Instead, design learning journeys aligned to learning ecosystems that are a combination of formal and informal learning, reinforcement, practice, and self-directed learning. To deliver this model, organizations need customizable, skill-based learning experience platforms.
While automated assessments and data-driven progress screens and dashboards are invaluable to learners on a learning journey, it's vital to inject a more emotionally coated and humanized element for critique and encouragement. To add that "human touch," implement coaching, mentoring, one-on-one counseling and two-way feedback loops into every learning interaction.
Learners get an emotional boost when they evaluate themselves and determine they have met, or exceeded, their goals and expectations. It also gives them a sense of control on their learning journey. L&D can help boost that learning experience by providing self-assessment opportunities to learners, so they know where they stand and what they must do next to accomplish specific learning objectives.
Leverage simulation-based training or other learning tools, such as VR, 3D, and Augmented Virtual Reality-based eLearning programs. This provides learners with a safe practice zone that allows them to learn by doing, make mistakes, and learn from their failures.
Leverage immersive and experiential learning strategies, such as gamification, interactive stories, real-life scenarios, branching simulations, and other next-gen training strategies for reflection and amplification of learning through practice.
One very successful way to improve the learning experience of employees is to drive them to learn from other learners. Self-directed and social learning leverages the emotional bond that learners have with their peers and networking cohorts, which L&D can tap into to drive collaboration.
The Critical Role of L&D in Managing the Expectations of the Learners and the Business
When weighed against an organization's business objectives, humanizing the learning experience isn't an either-or objective – it's possible to achieve both, without compromising either goal. L&D has little control over what its competitors do. However, when it comes to managing what the business and its own employees expect of them, L&D does have a critical role to play.  And that role entails humanizing and rationalizing training programs through an emotional intelligence lens.
The way that L&D can align learner expectations and business goals is by assessing, producing, or working to improve learning experience outcomes that result in high ROEs for both the business and its learners. More specifically, here are some steps that L&D can implement to reduce the disconnect between business objectives and learner objectives:
L&D must take on the role of an internal consultant so that both employees and business leaders can tap into them as a reliable resource to help transform the company into a learning-focused organization.
L&D can also influence positive change in employee learning experience by facilitating an ongoing dialogue, between the learners and the leadership, about learning objectives and business goals. This role will help L&D in its transformation efforts by better managing and aligning the expectations of both those stakeholder groups.
L&D must also employ an emotional intelligence-focused design, development, and delivery approach to every learning experience it champions. This human-centered approach will not only help all training programs align better to learner needs but also integrate them into overall business objectives.
As mandates go, L&D already has a difficult one to live up to working to meet learner needs, which might sometimes diverge from business goals. It's vital, therefore, that L&D teams continue to create consensus on their mandate with leadership, while also advocating on behalf of their learner constituents.
Parting Thoughts
The proliferation of technology in the corporate learning space has made it rather tempting for L&D to gravitate toward delivering over-digitized and hyper-automated learning experiences. Unfortunately, because these approaches lack emotion and "humanity," learners find the learning experience disinteresting and frequently disengage.
We hope the strategies mentioned in this article will provide the requisite insights to leverage emotional intelligence to humanize and improve your learning programs.
Read More
Related Insights