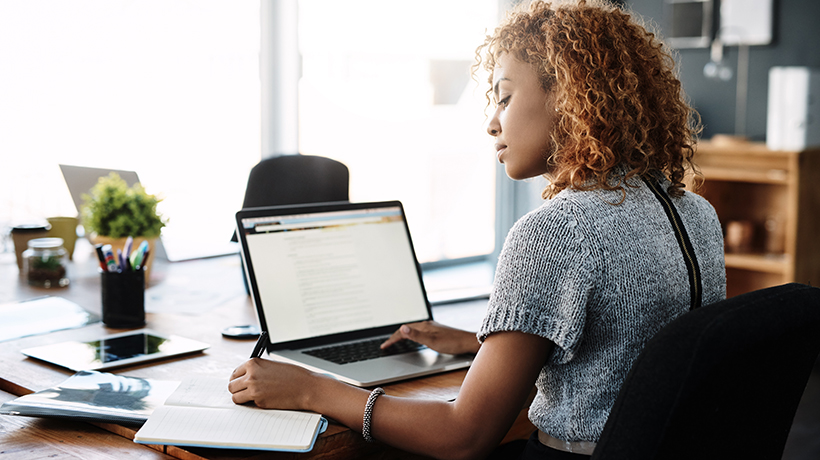 High-performing and younger generational employees expect more from corporate L&D teams. Personalized Learning is a powerful way to serve that request. In this article, I outline how Personalized Learning strategies build better learning experiences.
Why Are Personalized Learning Strategies Essential to Support Changing Employee Demographics?
Employee demographics continue to evolve. The workplace itself, once viewed as a static environment, has undergone a revolution over the last two years. Learning and Development (L&D) teams need to evolve their strategies to match those changes.
Employees have found more effective ways to learn so their expectations have shifted. As the last of the Boomer generation retires, younger generations are taking their place, each with its own set of expectations, needs, and preferred learning options. To help employees thrive in this dynamic and diverse environment, L&D teams need to employ Personalized Learning strategies. Personalized Learning offers employees the learning content they want and need when and how they need it.
Hybrid teams present a new challenge. Gone are the days when teams could easily gather in a nearby conference room for live training. Many employees on the same team operate in different time zones and even countries and continents. Team skills development is challenged by team member space and time differences.
Learners have come to expect information just a few clicks away. Most jobs are complex enough that it's no longer feasible to expect employees to remember how to do everything. They're often faced with complex tasks they're doing for the first time. They're used to using search engines to quickly find the information they need, hoping it's accurate. Most content is abbreviated as much as possible, offering individual concepts, principles, and procedures that are immediately applicable. Additionally, they expect smart recommendations based on what they've previously viewed or may need on the job.
Gen X learners still prefer more traditional learning modalities while Gen Y (Millennials) and Gen Z are digital natives accustomed to technology in the learning environment, aiding and guiding them in their efforts to find important information. While not a rule, it's clear that the younger generations expect information to be three or fewer clicks (or taps) away.
How Does Personalized Learning Improve Learning Experiences and Maximize Employee Development?
Personalized Learning strategies improve content delivery and learning modalities, and general learning environments. Effective Personalized Learning strategies:
Recognize that the most important resource of any organization is its people. Businesses are only as efficient and effective as their employees. Creating Personalized Learning experiences helps employees stay at the forefront of their specialty and move to new areas of operational knowledge as needed. They can take advantage of technology that leverages data to present personalized content.
Build on previous knowledge learners bring to the situation. For example, small children learn the form of house cats and quickly translate that knowledge to understand that lions, tigers, and cougars are also cats. Similarly, employees have a set knowledge from which to start, and Personalized Learning capitalizes on that knowledge.
Cater learning modalities to the learning, the situation, and the content. Some learners may prefer understanding all the underlying concepts and principles of a process while others just want simple facts and procedures from which to act, requiring different learning modalities. The location of learners also dictates the most effective learning modality. A geographically dispersed audience may benefit from Virtual Instructor-Led Training, but not if they're also spread across continents. In that case, an asynchronous delivery modality is more appropriate. Finally, and most importantly, the content itself should drive Personalized Learning experiences. Leadership training that requires high levels of practice and feedback should most often be done live in small groups or even one-on-one with mentors and coaches. But foundational knowledge can be delivered in quick microlearning bursts.
Iterate based on feedback. Quick iteration and evolution cycles based on user and subject matter expert feedback are important in Personalized Learning experiences. Learner needs, required skills, and work situations continue to evolve quickly, so the learning needs to iterate just as quickly, staying within the environment's evolution loop.
What Are the Different Ways to Create Personalized Learning Experiences?
Personalized Learning isn't simple – it takes a concerted effort by L&D teams. The following are ways to create Personalized Learning experiences for employees:
Create learner personas to guide Personalized Learning experience development. A learner persona identifies the knowledge, skills, background, and preferred learning modalities of each learner type in your audience ecosystem. Learner personas can even contain information such as what those types of employees face not just on the job, but before and after, what their long-term goals are, previous learning experiences, and learning expectations.
Once learner personas are developed, Personalized Learning paths can follow. Those learning paths can look like learning journeys, identifying milestones and stops along the way to performance goals.
Personalized Learning experiences should be mapped to the seniority level of learners. Depending on where learners are in an organization, whether small team supervisors or whole division executives, they require Personalized Learning strategies. Leaders of small teams may need to develop one-on-one coaching and mentoring skills while executive-level leaders may instead need to learn how to create enterprise-level strategies and motivational tactics to implement those strategies.
Avatar-based learning can further enhance Personalized Learning experiences. Those avatars can act as the medium of guided exploration and learning, identifying things learners already understand so they can skip to more complex topics and information. They also act as guideposts and become familiar foundations on which to build new knowledge.
What Are Some of the Personalized Learning Tips and Best Practices to Improve Learning Experiences?
These Personalized Learning tips and best practices improve the learning experience:
Understand the learners. It's impossible to create Personalized Learning experiences without truly understanding what the learners need, what they face, how they go about their day-to-day jobs, and what future skills and knowledge they need to remain competitive.
Do solid learner needs analysis. This is foundational to any Personalized Learning experience and is directly related to creating learner personas. This also identifies the learning that employees desire – not just what is essentially required (and for sure doesn't include compliance training).
Identify the required levels of personalization. Not all training needs to be highly personalized. Some trainings, like compliance training, are the same from one employee to the next. But training that includes many soft skills may require varying levels of hands-on practice and coaching with customized entry-level instruction.
What Are Some Examples that Support Personalized Learning Experiences?
It's difficult to provide Personalized Learning experiences through basic page-turner eLearning. However, there are more effective Personalized Learning examples to be found in eLearning, such as:
Personalized Learning example #1: Mobile learning applications customize the complexity and pace in which information is presented through effective knowledge and skill evaluation. Mobile learning also provides users the ability to curate content they find on their own and share it within their network. These on-demand resources provide just-in-time information employees can apply in the flow of work.
Personalized Learning example #2: Microlearning – learning in the smallest and easiest manner to consume volumes – also provides effective Personalized Learning strategies. Learners can quickly pick and choose the information they need, effectively self-selecting what they need and discarding that which they already understand or don't need.
Personalized Learning example #3: Gamification induces learners to go back to Personalized Learning experiences, giving them more opportunities for application, evaluation, and remediation.
Parting Thoughts
The diversity of learners' backgrounds, work situations, and locations all require as many Personalized Learning experiences as possible. Personalized Learning strategies allow L&D teams to maximize the effectiveness of their learning programs.
I hope the Personalized Learning examples mentioned in the article helps provide insights on how to build better learning experiences for high-performing and younger generational employees.
Meanwhile, if you have any specific queries, do contact me or leave a comment below.
Read More
Related Insights