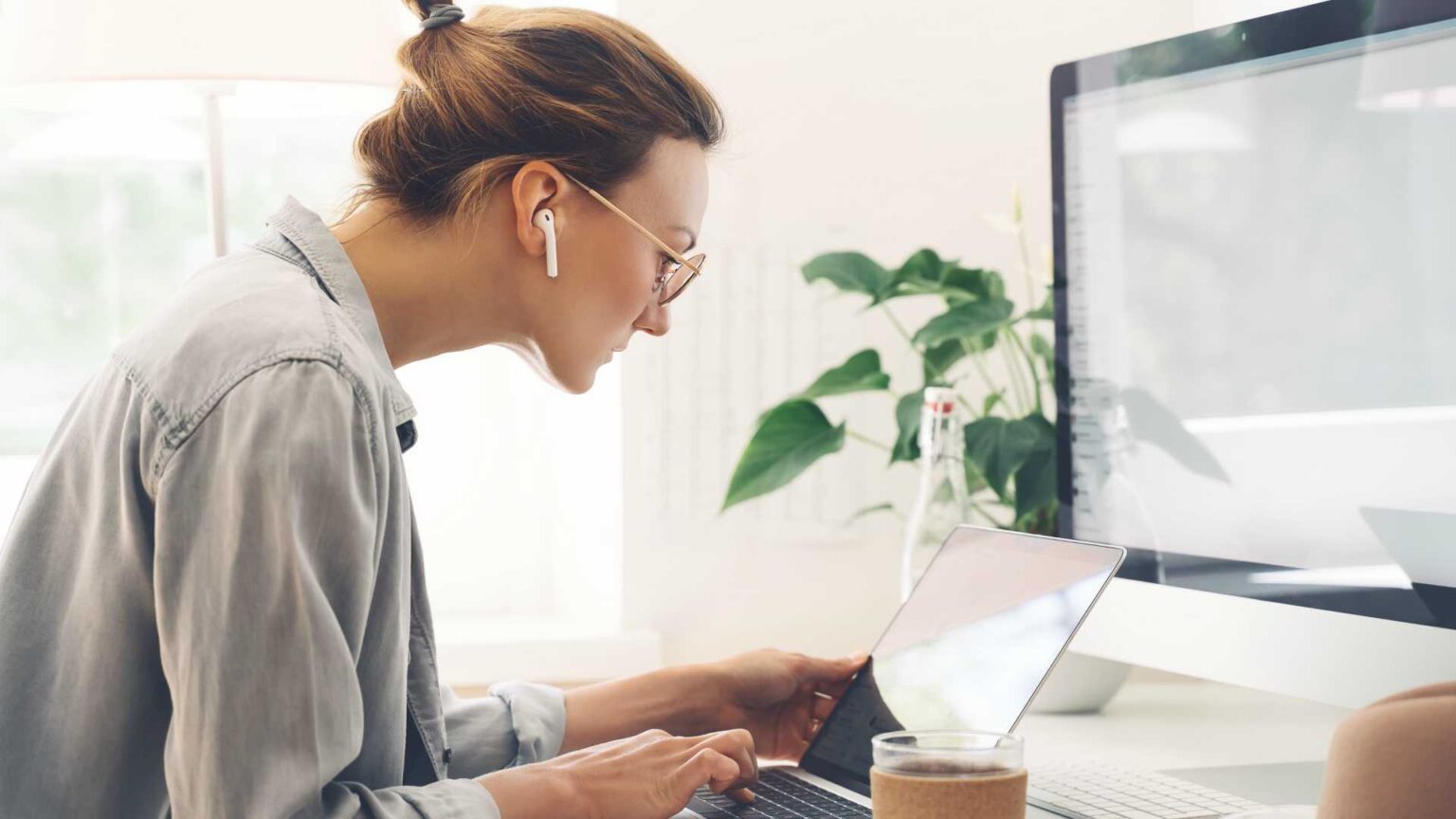 As L&D teams look for strategies to engage remote learners, there is an approach that is not used enough. Take a look at how an assessment strategy for online training can be leveraged beyond its classic usage and can be aligned to a learning and performance ecosystem.
 Background
The COVID-19 pandemic has redefined the workplace dynamics, and remote operations are likely to be a norm in the near future. With a large percentage of employees working from home, there has been a multifold increase in the adoption of virtual training.
Organizations and L&D teams look at identifying approaches that can engage the remote learners – ensure the required cognition levels are met. Additionally, virtual training is able to demonstrate value for the business by impacting specific KPIs. The focus is largely on evaluating the training delivery modes (VILT/blended, mLearning or mobile apps for learning, microlearning, and personalization) as well as immersive learning strategies (gamification, game based learning, scenario or story based learning, and so on).
There is another approach that is not leveraged enough for online trainings – assessment strategy that can be used beyond its classic approach of mere validation of learning – as an assessment based learning journey.
How Can You Leverage an Assessment Strategy For Online Training, Beyond Its Classic Application?
As you adopt a virtual training transformation on a large scale, take a look at how an effective assessment strategy can help you at many levels in online training – improve engagement; create more sticky learning experiences; keep the "forgetting curve" at bay; and challenge learners to practice, upskill, and eventually trigger change in thinking or behavior.
An assessment strategy at this level can help you move the training effectiveness and impact – across corporate training needs by several notches. In the enhanced approach, the assessment strategy is applied through the learning and performance ecosystem.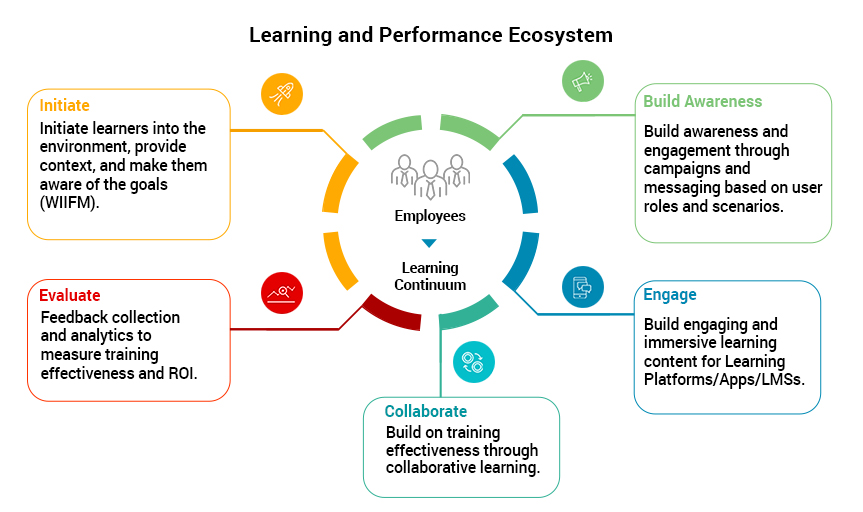 A learning and performance ecosystem based approach is designed to support a continuous learning journey and is particularly useful for remote learners. A typical learning journey includes:
Capture attention about training opportunities – Leverage Newsletters and Teaser Videos to highlight the significance of the initiative.
Build awareness around What's In It For Me (WIIFM) – Highlight what is the value this training will provide to learners.
For formal training, opt for immersive learning strategies like gamification, AR/VR, scenario based learning, interactive story based learning, and branching scenarios.
Augment formal training with Performance Support Tools (PSTs) or job aids – For knowledge application/assisting the learners at the moment of need.
Post the training, reinforce learning to minimize knowledge erosion, challenge workers with complex and advanced learning content, provide practice zones for learners to hone their skills, and have frequent reconnects through curated assets to continue the learning journey.
Offer social or collaborative learning opportunities so learners can learn through peer networking and other group forums – both within and outside of the work environment.
How Can You Create an Assessment Strategy For Online Training that is Aligned to the Learning and Performance Ecosystem?
Instead of limiting the use of an assessment strategy for online trainings to a mere validation of acquired learning, tap into its enhanced value by using them over a learning journey – for diverse end results.
A series of assessments can be designed as a journey. The approach to craft an assessment-based journey is similar to designing learning pathways. The assessments can be aligned or overlaid with learning, to enable learners to meet the learning goals. This approach can help learners accomplish learning and its application, with a higher degree of satisfaction and a feeling of achievement.
What Approaches Should Be Considered to Leverage the Assessment Strategy as a Continuum?
For instance, the classic assessment options that are used for virtual trainings are:
ILT to VILT conversion – Polls, surveys, interim checkpointing (knowledge checks or formative assessments), and summative assessments.
ILT to blended/fully self-paced online training conversion – Pre-assessments, interim checkpointing (knowledge checks or formative assessments), and summative assessments.
In the enhanced approach, you can overlay an assessment track on the learning journey – by pushing a series of short assessments and activities periodically. You can map each of them to directly meet the required goal or assist the primary learning resource in meeting it.
Here are 7 examples of assessments that can be used across the learning journey:
Pre-assessments – To help learners personalize their primary learning journey.
Pause and reflect – To trigger change in thinking.
Reconnect to keep the "forgetting curve" at bay.
Reinforce – To facilitating longer-term retention.
Practice – To help learners hone their skills in variants of real-life situations.
Challenge – To push learners toward further proficiency gain.
Spaced repetition – To increase retention, application, and behavioral change.
What Non-traditional Approaches Can Help You Enhance the Impact of Assessments Further?
When you offer assessments, you need to design them with more varied formats. You can:
Use approaches like gamification, scenarios, interactive stories – in video and particularly interactive video based formats (that support branching).
Combine delivery options like mobile apps for learning with microlearning and push assessments over a period of time.
Leverage personalization and gamification techniques. You can add badges and accreditation that will ensure higher learner engagement.
Look at collaborative and social interaction through assessments (offline assessments that are then evaluated in a flipped classroom mode).
An assessment journey that is overlaid or aligned to a primary learning path can help you engage remote learners and accomplish the learning mandate far more effectively. Explore this approach to see gains at various levels – creating sticky learning, ensuring better application of acquired learning, challenging learners to review or practice for improvement, and triggering a change in thinking and behavior.
Related Insights