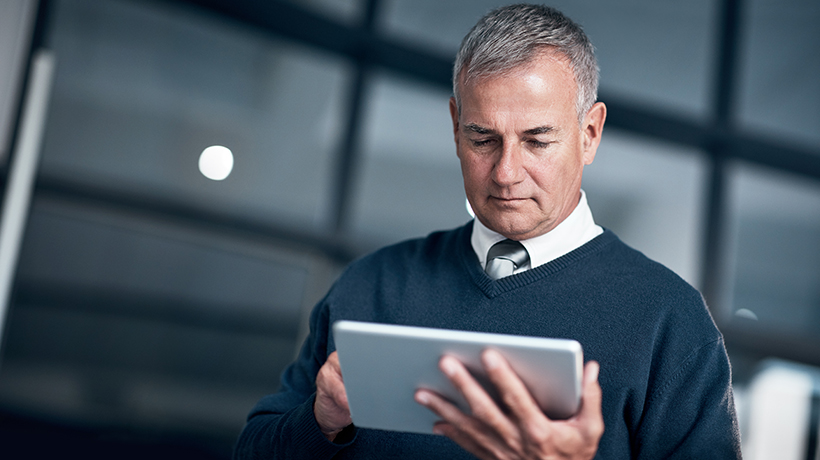 As organizations make considerable investments in leadership training, they would like to maximize their ROI. In this article, I outline tips and strategies that will help you make your leadership training more effective and help you achieve a better ROI.
Background
While the success of organizations hinges on many factors, having a great leadership team certainly helps them stay ahead of competition. A strong leadership team creates high performing teams that in turn generate the required business results.
Need for leadership training: While there may be some exceptions, most of us are not born leaders. Leadership skills are built through a range of options that include training (experiential, social, and self-directed), coaching, mentoring, and so on. To create long-term success, organizations must invest on leadership training to handle key positions. These are not limited to CXO positions alone but also cover mid-level and even the lowest level of leaders.
Impact of leadership training done well: When done right, leadership development initiatives will create leaders across levels who are confident, competent, and can create and lead high-performing teams. Well-crafted leadership trainings not only help organizations create the right leadership talent, they also help them create more engaged, productive, and highly motivated teams that are aligned to the business goals.
In this article, I outline tips and strategies that you can use to step up the impact of your leadership training and see a better ROI.
Here is a basic step-by-step guide that includes simple tips and learning strategies you can use to design your leadership training for success and achieve higher ROI

Step 1: Identify the Talent Pool Across Levels
The exercise begins with identifying the talent pool across the organization that needs to be groomed for leadership.
Step 2: Identify Leadership Training Needs Across Levels
Since leadership training is provided at different levels that are very wide-ranging, you need to map specific training needs at each level.
For instance, the following 3 levels (including the requirements at each level) are the likely target audiences for leadership trainings for most organization.
Early to mid-career leadership training: The audience at this stage is normally the individuals who are moving to the positions of Team Leads as well as entry-level managers. At this stage, the focus of the leadership training is to increase self-awareness as these individuals are moving up from being successful individual contributors to Team Leads/Managers. They need to be equipped with trainings on communication and approaches to lead and motivate teams.
Mid-career leadership training: Building up from the first level, the leadership training program needs to help the identified individuals create bigger, high-performing teams. At this stage, some of them may even be required to lead a Business Unit. The training must equip them with a sound understanding of business as well as organizational dynamics. They must be upskilled on crafting business strategies as well developing action plans to support them.
Senior-level leadership training: At this level, which typically would feature leadership training for Sr Executives or CXO positions, the training needs are remarkably different from the previous levels. The program would need to cover highly significant aspects, including:
Business planning.
Competition analysis.
Business strategy.
Measures to sustain the organizational differentiators.
You also need to identify how the leadership training program will be tracked and how the impact on the learner and business would be measured.
Step 3: Obtain Executive Support and Organizational Buy-in
For the leadership training to be successful, it must have the buy-in of the senior executives in the organization. To get this, the program should have a clear definition (overall objectives and how they align them to business needs and organizational goals). It should be supported by the approach plan (including how the training would be designed, developed, delivered, and how the impact would be measured). This should be communicated to the senior executive's team (including champions for the program) and their feedback/concurrence must be obtained.
Step 4: Use Approaches that Enhance the Impact of Leadership Training
While the 3 levels feature very different training areas, the impact of your leadership training program (across levels) can be enhanced through the following tips:
Leverage the immersive and engaging strategies that create sticky learning.
Focus not just on learning but more significantly on its application on the job.
Offer plenty of room for reflection and have safe practice zones to enable participants to hone their skills.
Provide ongoing connects for retention, reinforcement, and further learning.
Adopt measures that will help achieve the goal of behavioral change (increase self-awareness, case studies that reflect desirable aspects, spaced repetition, and so on).
Encourage continuous and self-directed learning by providing learning resources that can be pulled by the participants.
Integrate additional support measures like Coaching, Mentoring, and Shadowing for success.
Track and measure the impact.

Establish a team for each level that includes the participant's Supervisor as well as key members from his/her team. Poll them to assess the impact of the leadership training.
Plan for ongoing tracking (on the success factors that are directly attributable to the leadership training) and use the analysis to fine-tune/update the program.
Celebrate every step of success and share these instances or stories across the organization.
Step 5: Adopt Strategies that Help You Deliver Successful Leadership Trainings and Achieve Higher ROI
Irrespective of the level of leadership you aim to groom, the following techniques would help you deliver the required impact and a better ROI:
Flexibility of Mobile Learning: This enables learners to consume training content and additional resources on the go, on the device of their choice, and at the pace they want to learn. It also enables them to sync in the learning or practice sessions with their workday as well as over weekends/commute.
Power of Microlearning: Modern learners prefer learning to be bite-sized, focused, and action-oriented. Microlearning enables you to meet all these expectations and more. Each nugget helps learners meet a small outcome. They can be strung together as a series of nuggets to offer a "career pathway." They can also be used to:
Establish the value of the program (through teaser videos that outline WIIFM or "What Is In It For Me," which helps create more engaged learners who are better aligned to the program objectives).
Push application of the acquired learning on the job.
Practice and hone skills and achieve higher proficiency levels.
Provide spaced repetition and practice to influence or trigger behavioral change.
Offer challenges to help learners validate where they stand and review primary learning assets.
Provide instant job aids (Quick Reference Guides, Cheat Sheets, Learning Summaries, and so on) to reinforce, improve retention, and offset the "Forgetting Curve."
Support other measures (Facilitated sessions, Mentoring/Coaching programs).
Customization of Personalized learning: You can combine Mobile Learning and Microlearning to offer highly customized (and therefore relevant) learning paths for each level.
You can use a Pre-Test/Survey/Questionnaire to assess where the learners stand and basis their response, recommend a learning path. Through feedback, you can give cues to help them further fine-tune their learning path.
Additionally, you can recommend related resources that learners can easily "pull" and invest on as continuous learning.
With a combination of these approaches, you will be able to offer leadership training that is:
Personalized and relevant.
Immersive and engaging.
Easy to learn.
Quick to apply on the job.
Is challenging yet rewarding.
It will also:
Keep the "Forgetting Curve" at bay.
Facilitate practice and reflection.
Trigger behavioral change.
Help self-directed and continuous learning.
Impact on ROI
By adopting these measures for leadership training, here is how you will see a better ROI.
Levers
Customized learning experience – Increases learner motivation and commitment.
Relevant content and immersive strategies – Create sticky learning and higher rate of application on the job.
Custom learning path – Provides control to learners and creates higher engagement and better completion rates.
Personalized feedback and spaced repetition – Triggers behavioral change.
Further Recommendations – Foster self-directed and continuous learning.
Impact
On account of better motivation, higher engagement, improved completion rates, and increased application of the acquired learning, you will see a better ROI on the leadership training spend. It will also encourage a self-directed, continuous learning and this can be leveraged to trigger behavioral change too.
I hope this article provides you the cues that you can use to increase the impact of your leadership training and achieve a higher ROI. If you have any specific queries, do contact me or leave a comment below.
Read More
Related Insights