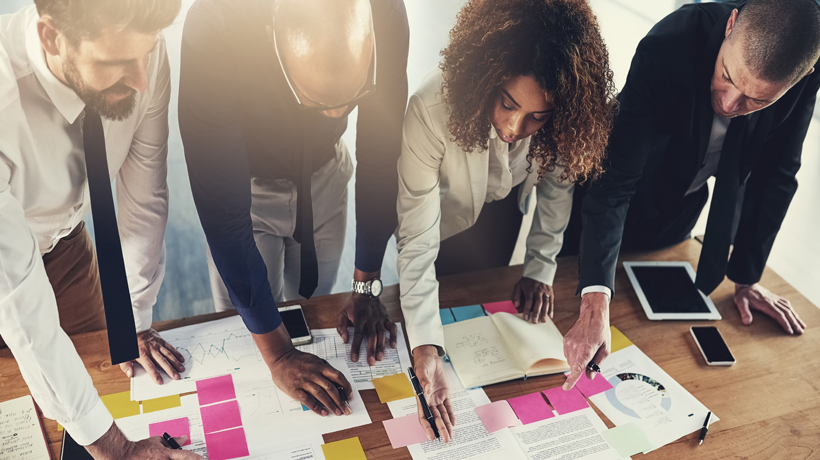 Introduction
Whether you are a novice L&D professional creating your first eLearning program or a seasoned professional refreshing an existing one, read on! In this article, I share tips and strategies for creating a roadmap to transform your eLearning programs.
Background
Legendary American professional baseball player Yogi Berra is famously quoted for saying, "If you don't know where you are going, you'll end up someplace else."
And this saying holds true even for L&D professionals who wish to create new eLearning programs or revisit and transform previously created eLearning programs. If you don't have a plan, your transformation efforts are likely to fail.
The most effective way to go about creating highly engaging fresh content, or reviving and rejuvenating existing courses, is to use a roadmap.
In this article, I'll shed some light on how you can do just that. I share several tips and strategies on how to create your own eLearning roadmap.
This roadmap will enable you to develop courses that are more engaging and appealing to your learners.
This is not all – they will also create the desired value that both the learners and the business seek.
How Can L&D Professionals Create and Use eLearning Roadmaps to Build Highly Effective Learning Programs?
You can produce personalized roadmaps by following a structured approach to eLearning program development.
Even before you commence building content or planning a UI design, use roadmaps as building blocks to establish a clear vision for how your eLearning project will unfold.
You can use a model like ADDIE or its variant with Rapid prototyping to draw up the essentials of the roadmap (Analysis>Design>Development>Implement>Evaluate).
How Can the Roadmap to Transform Your eLearning Programs Help You Achieve the Mandates of Performance Gain and Behavioral Change?
I share my insights on the roadmap that will help you deliver your overall mandate of achieving learning, performance improvement, or behavioral change.
I list 6 focus areas that you must factor in your roadmap. For each of these, I share a set of tips and strategies.
Learning.
Reinforcement.
Practice.
Application.
Improvement of skills and proficiency.
Influencing behavioral change for better performance.
Focus Area #1 – Creating sticky learning experiences
The first step, on the roadmap to transforming your eLearning program, must focus on learning itself. Nothing else matters if your training solution doesn't meet its desired learning objectives.
Learning transformation involves adopting an approach that helps transform your content by keeping learning alive, relevant, and impactful. The learning approach you choose will depend on your subject matter and the audience.
Tips and Strategies that will help you meet this mandate
Before deciding how you'll deliver your learning experiences, conduct a detailed training audience analysis and understand who your learners are and what value they are looking for through your eLearning program.
Evaluate various training delivery approaches, including Instructor-Led Training (ILT) versus Virtual Instructor-Led Training (VILT), classroom versus eLearning, or Blended Learning or fully online training.
Identify the learning strategies that will help you meet the mandate.
Next, look at the tools and formats that you can use to leverage the learning strategy.
NOTE: A crucial element at this stage is to identify the Evaluation Model that will be used to assess the effectiveness of training as well as its impact on both the learners and the business.
This would also need supporting resources (technology – LMS/LXP) to collate data as well as manpower to collect and analyze the data. Additionally,
Identify the L&D Metrics to assess the effectiveness of the eLearning program.
At the same time, do discuss with the Business on the gain they are seeking from the training and how this can be measured (Business Metrics).
Focus Area #2 – Providing room for reinforcement to avoid the "Forgetting curve"
Sometimes, there may be "learning gaps" between what eLearning courses/trainers teach and what learners absorb.
Even if there's 100% assimilation, upon completion of the formal training, learners typically lose 80% of the knowledge they acquire within 30 days – unless there's adequate revision and refresher training support provided. Make reinforcement a part of your overall eLearning roadmap.
Tips and Strategies that will help you meet this mandate
Institute a before-and-after benchmarking process to measure the effectiveness of your eLearning program and to identify potential reinforcement opportunities.
Mandate revision and refresher training for learners that require additional post formal training
Focus Area #3 – Providing room for practice
L&D professionals are probably familiar with the oft quoted adage – Practice makes perfect. However, the approach to offering practice opportunities will determine how successful learners are at acquiring new skills and upgrading existing ones.
Tips and Strategies that will help you meet this mandate
Instead of concentrating practice sessions at specific places within the course, for example, end of module recap – spread them throughout the course.
Offer focused practice session nuggets after a gap to ensure that the initial learning is validated. Based on this performance and feedback, encourage the learners to review the initial training.
One way to encourage learning through practice is by leveraging Gamification to super-charge practice. You can offer a Gamified learning path that transcends initial learning and retain the connect with the learners through a series of practice sessions. You can have multiple levels mapping to different proficiency levels or varied degree of complexity.
Focus Area #4 – Providing resources for application of the acquired learning
The best way to gauge the success of an eLearning program is to ensure the successful transference of knowledge, which is learned in training, to the workplace. A key milestone on any eLearning roadmap must therefore be to incorporate training application strategies.
Tips and Strategies that will help you meet this mandate
Make training content realistic and relevant to the work environment, including Use Cases and assessments, so learners can easily apply what they've learned.
Make extensive use of "How to…" and "Step-by-step…" type videos in the course.
Also, provide job aids (Performance Support Tools) outside the course. These can be made available within the learners' workflow and on the device of their choice so that they are easily referenced and used.
You can also opt for well-resourced learning portals that learners may turn to during and after training completion, so they can readily access resources that demonstrate proper application of learning concepts on the job.
Focus Area #5 – Ongoing improvement of skills and proficiency
A great way to transform your eLearning program is to never use a "one and done" approach to delivering learning objectives. There's always room to improve and refine learner skills over time. Any good training roadmap should therefore factor continuous proficiency improvement and skills enhancement.
Tips and Strategies that will help you meet this mandate
Learners tend to value training that helps them improve specific aspects of their performance, as opposed to more broad and generic skillsets. One way to deliver such value is through Scenario Based training, where eLearning scenarios address specific aspects of on the job performance.
You can also opt for complex, branching scenarios or simulations that trigger critical thinking and decision making.
Skills improvement is relative, and to deliver incremental improvement in proficiency, you need good metrics. Having learner analytics and reporting tools on your eLearning roadmap can help you make informed skills and proficiency improvement decisions.
Focus Area #6 – Influencing behavioral change for better performance
The ultimate test of learning is successful behavioral change demonstrated through better on the job performance. Such change, however, doesn't always happen in scheduled timeslots. The opportunity to demonstrate newly acquired skills may present themselves at any time. Unfortunately, sometimes, learners may also forget previously learned behavior and are therefore unable to apply that knowledge through changed behavior.
To influence and encourage behavioral change, whenever and wherever it is required, L&D professionals must include appropriate Performance Support Tools (PSTs) as part of their learning roadmaps.
Tips and Strategies that will help you meet this mandate
Mobile Learning is a great way to deliver just-in-time learning at a time and place it where employees require it most. It can also be used effectively to encourage spaced repetition that aids change in thinking and behavior.
Customize your learning paths and deliver personalized learning to influence behavioral change and enhance employee on the job performance.
Consider Microlearning as part of your eLearning program transformation roadmap and enrich it with Video Based Learning nuggets. These could be used to get learners to think differently and sensitize them on aspects that can trigger behavioral change (for instance, spaced repetition or success stories with the alternate approach, and so on).
One final word of advice though – view eLearning roadmaps as living structures. Because changes occur frequently, both on the job as well as in learning environments, the best way to transform learning experiences is by ensuring your roadmaps evolve with time.
I hope my article gives you the tips and strategies that you can use in your roadmap as you set out to create or transform your eLearning programs.
Meanwhile, if you have any specific queries, do contact me or leave a comment below.
Read More
Related Insights