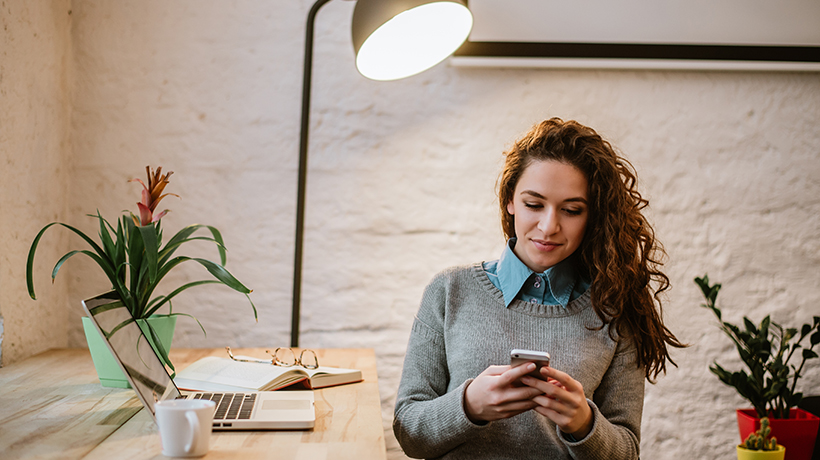 L&D teams constantly seek approaches to managing the rapid development of the workforce to help businesses stay ahead of the competition. In this article, I outline how personalized learning for employee development can help them in meeting this mandate.
The need to improve Learning and Development is higher than ever today and this is being driven by many factors, including:
The most significant factor is the emerging, new technologies that are making several current skills redundant. They demand rapid reskilling of employees.
To succeed in this highly competitive global economy, employees must be perfectly aligned to the business goals. This too requires sustained training (as well as mentoring and coaching) effort.
There has been a change in workforce demographics that now features 4-5 learner profiles. The learners come with different interests, aspirations, and learning styles and the trainings must address these variations.
As a result,
The L&D teams need to opt for learning strategies that can provide learning experiences to help employees upskill or reskill quickly and effectively.
But this is not enough – To stay ahead of competition, they also need to adopt measures that can foster a culture of learning (or learning as a continuum) so that they can sustain the momentum.
How Can Personalized Learning Help L&D Teams in the Development of Employees?
Personalization of training is one of the measures that can be used to provide a customized and a highly relevant employee learning experience.
Personalized learning for employee development enables L&D teams to align the learners to business goals, upskill, or reskill them far more effectively as compared to generic training.
The strength of personalized learning for employee development lies in its ability to offer learners:
A custom or tailored approach that matches their interests, readiness levels, strengths, current proficiency levels, and addresses their future needs.
Ownership and control of their learning journey. This leads to higher interest, better engagement, and urge to proactively pull learning resources.
Personalized learning can be applied to meet the employee training needs at various levels:
At the moment of need (just-in-time learning aids or Performance Support intervention).
To practice and hone skills to manage the current job better.
Developing specific skills that align to the business goals.
New skills or skills to grow in the organization.
Leadership skills.
What Are the Key Benefits That Personalized Learning Experiences Offer for the Development of Your Employees?
Personalized learning is a learning centric approach that is designed to match the learner's specific needs, interests, and aspirations.
It features custom or personalized learning paths that can be designed using basic techniques like Pre-Test (basis the proficiency check, a custom learning path is recommended) or Survey (basis the learner's interests or aspirations, a custom learning path is offered). Next Gen approaches leverage on Artificial Intelligence (AI) and Machine Learning in this endeavor.
The key benefits that personalized learning experiences offer for the development of your employees are as follows:
Personalized learning experiences offer a higher engagement quotient as they are personal and relevant to learners.
Personalized learning experiences aid skill progression through a custom learning path that is based on learners' current proficiency, desired proficiency levels, or interest and aspirations.
Personalized learning experiences help employees to be in sync with their current goals as well as for the future. They can bridge their skill gaps or pick new skills that can help them grow.
Personalized learning experiences are a great way to attract and retain talent as this customized approach helps learners meet their goals quickly and more effectively.
Personalized learning experiences create a more engaged workforce thereby leading to a large population of employees who practice continuous learning as it is experiential and relevant.
How Can Personalized Learning Impact the Development of Your Employees?
To create and sustain learning as a continuum, organizations need to opt to create a learning environment (rather than discrete training programs) – a Learning and Performance Ecosystem. Personalization of learning can play a very significant role in creating this culture of continuous learning. This is how it helps:
It offers customized learning experiences that encourage learners to "pull" the learning rather than being "pushed" into completing the mandated courses.
It aligns better with learners' interests and proficiencies thereby making it more relevant.
It is a great way to retain talent and help them grow.
It also helps employees align effectively to the business and organizational goals.
It helps organizations create talent pools that are more productive quickly and therefore more successful.
How Can You Craft Effective and Personalized Learning Experiences for Your Employees?
Some of the measures that will enhance the impact of personalized learning are as follows:
The use of Mobile Learning based training so that employees can sync up the consumption of learning assets on the go, at their pace and their lifestyles.
The use of Microlearning training based techniques that can address the varied learning needs (from just-in-time learning aids to formal training as well as informal or self-directed learning aids).
Opt for engaging formats (notably, Video and Interactive Video Based Learning) that offer very high impact training.
Supplement the primary training with other formats like infographics to offer ready reckoners, cheat sheets, and quick reference guides for application on the job.
The use of learning strategies that provide experiential learning (notably, case studies, Scenario Based Learning, Branching Simulations for complex decision making, and similar measures that push critical thinking).
Besides online trainings, do invest on support through Coaching and Mentoring.
I hope this article gives you the pointers on how you can use personalized learning to positively impact the development of your employees. If you have any specific queries, do contact me or leave a comment below.
Read More
Related Insights