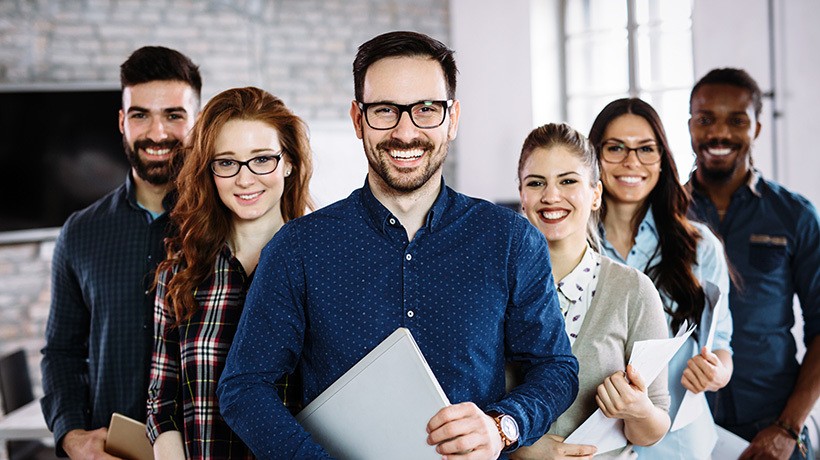 As we hit mid-year, you are possibly looking at accelerating your training investments in CY 2019. In this article, I share my updated predictions of eLearning trends in 2019 that you can use to enhance your learning strategy.
Updated eLearning Trends: Improved Learning Strategy And Maximum Returns In 2019
I began my exercise of predicting eLearning trends in 2017. Since then, I have published eLearning trends in 2017, 2018, and 2019.
I have also published trends on mobile learning in 2018, and my most recent one in the series is the one on microlearning trends in 2019.
In 2018, I felt that I should revisit my predictions in the mid-year to assess how my predictions fared in that year. The focus of the exercise was as follows:
To assess if my predictions were on track for the CY.
Review and update each trend so that it can provide a more current and relevant view.
In this article, I do the same exercise with my predictions on eLearning trends in 2019. I provide an update on all the 17 trends that were part of my release in Jan '19.
Besides providing updates, I have created an eBook where I have added ideas that you must adopt in each of the trends. Do watch out for the release of this eBook on July 23rd '19.
In Jan '19, I had structured the eLearning trends in 2019 as follows:
Section 1
The trends that help learners learn and apply this learning to show better performance or behavioral change.
Mobile learning
Digitalization of ILT (to blended or fully online)
Performance Support Tools
Informal learning
Social learning
Self-directed learning
Section 2
Learning strategies with a proven track record of delivering a better engagement quotient and higher training impact.
Microlearning
Gamification
Video-based learning (videos and interactive videos)
Mobile apps for learning
Personalization
Curation and User Generated Content
Section 3
The trends that organizations must invest on to measure, enhance, and maximize the impact of their training.
Learning Engagement Platforms – LXP
Learner analytics
Big-Data reporting and analytics
Section 4
Other notable trends to watch out for—the future is here!
AR/VR and MR for immersive learning
Artificial Intelligence (AI) in learning
Updated eLearning Trends In 2019
Here are my updates for each eLearning trend in 2019. To add value to my previous release, I have tweaked their relevance and applicability.
Section 1 – The trends that help learners learn and apply this learning to show better performance or behavioral change
1. Mobile Learning
This trend is still in the top position as mobile learning continues to be the preferred choice for learners. It provides tremendous flexibility and control to learners as they can take the training on the go, anytime, anywhere, and on the device of their choice.
The value which mobile learning provides for L&D teams is as follows:
Flexibility to use mobile learning for most of the corporate training needs.
Ability to use mobile learning to meet learning needs for formal training, Performance Support intervention, informal training, and social or collaborative learning.
2. Digitalization Of ILT (To Blended Or Fully Online)
The acceleration for digitalization of ILT to either blended or fully online will continue in 2019.
The push from the learners is on account of:
The flexibility to access online resources at the moment of their need
They can consume the online resources on the go when they have the time
The reasons for L&D teams to adopt a blended or a fully online approach continue to be:
Reaching a wider audience in a shorter time
Shorter training seat time
Consistent messaging and impact (that is not dependent on the quality of the instructor)
Online assessments that generate reports quickly and can be used to tailor the learning journey
Cost reduction
3. Performance Support Tools
Today's learners need a quick time resolution to their problems or challenges. These instant learning aids or job aids or Performance Support Tools should be available at the moment of their need, in their workflow. They do not want to log on to the LMS and hunt for this!
The Performance Support Tools address their wide-ranging needs, including:
Help them apply their learning on the job
Learn more (deeper dive)
Learn new concepts
Solve a problem
Address a bottleneck
As a result, the extensive use of Performance Support Tools (instant learning aids/job aids) will continue in 2019.
4. Informal Learning
Organizations acknowledge the need to offer multi-channel based training. This reflects the shift of using training budgets only for formal training to a more balanced approach that features avenues for informal learning and social or collaborative learning.
This trend will continue to provide strong support for formal training.
5. Social Learning
When we were young and all through our formative years, we learned by observing others. It stands to reason that social learning (or learning from others) would continue to be a significant channel for learning even at work.
This fact is being acknowledged and used by L&D teams to support users. This too aids in creating learning as a continuum.
We are witnessing a churn in traditional LMS platforms, and they are getting edged by next-gen LMSs as well as LXPs (Learning Experience Platforms). The latter offer platforms that can leverage social learning.
This trend will continue and certainly see an acceleration in its adoption this year.
6. Self-Directed Learning
Self-Directed Learning (SDL) is a new channel of learning that is being seen as an effective method to facilitate learning where the onus is on learners. Not only does this empower learners, but it also gives them complete control on being able to "pull" the learning assets or other resources rather than being "pushed" through the LMS.
A highly learner-centric approach, it enables learners to create their preferred learning path.
While this is not something many organizations are currently focusing on. I strongly feel that it is worth a closer look as this investment can help them in creating a culture of continuous learning.
Section 2 – Learning strategies with a proven track record of delivering a better engagement quotient and higher training impact
7. Microlearning
While the debate on the value and impact of macrolearning vs microlearning continues, there has been a wide-spread adoption of the latter as the preferred mode of training.
Macrolearning is the older or more traditional eLearning format, whereas microlearning is the more recent format of training technique.
Microlearning features short, snackable bites of learning or for Performance Support that are normally 2-7 mins in run length. However, this technique is not about splicing a longer run length into shorter nuggets. Each nugget is designed to meet a specific outcome.
The acceleration of microlearning-based training adoption will continue.
Interestingly, I see a meeting point of microlearning and macrolearning next. You can use microlearning techniques and best practices in the traditional courses.
These could range from using microlearning videos to establish context, explain concepts, or provide downloadable resources that can offset the "Forgetting Curve." This combination will:
Step up the engagement quotient of the traditional eLearning courses
Create more sticky learning experiences
8. Gamification
The usage of gamification for serious learning (that is, to meet specific learning outcomes) has been on a steady increase in the last few years and this trend will continue in 2019.
"Have fun as you learn" resonates with learners. With wide-ranging options available today, you can cater to the multi-generational workforce very effectively.
Over the last 4-5 years, we have successfully implemented several courses featuring gamification for serious learning across most of the corporate training needs. We have also successfully used gamification techniques for:
The application of learning on the job
The practice for proficiency gain
Behavioral change
At EI, we are seeing wider adoption of partial gamification techniques across corporate training needs. Interestingly, one major case in point is compliance training.
As the costs of designing courses with gamification go down, there is a better business case for L&D teams to justify this investment.
9. Video-Based Learning (Videos And Interactive Videos)
While the usage of video-based learning is an established practice, it is now moving to microlearning video-based formats that are easy to consume (particularly, on the go). The microlearning videos offer lower costs and feature rapid development. They can be quickly updated and redeployed.
Alongside, there is a wider adoption of interactive video-based learning that offsets the challenges of passivity associated with the classic video-based learning.
They feature learning interactions that are similar to eLearning courses (click to reveal, hotspots, or carousels) and create a 10X impact over the classic videos.
Unlike classic videos, you can track the interactive videos from the LMS.
They can checkpoint learners' progress (through inline checks) and validate the learning effectiveness and impact (through summative assessments).
10. Mobile Apps For Learning
We use several apps throughout the day, so it stood to reason that mobile apps would be used to offer training.
Besides being optimized for smartphones (that is, learning interactions mimic the way we use them), they can be used to offer highly personalized learning experiences.
You can push notifications, update content easily, and ensure that there is a steady connection with the learners.
Slowly, the costs to develop mobile apps for learning (and the associated time too) are coming down and this should result in their wider adoption. This is one trend that is worth investing in.
11. Personalization
One size does not fit all, and learning is no exception. Increasingly, learners ask for custom or personalized learning rather than spending much longer time and effort on generic learning.
The personalization of learning provides a relevant learning path that can be customized to match learners' interests, proficiency, role, or region.
With microlearning, you have the required granularity to configure a highly customized learning experience. This is not all, to cater to different profiles in the multi-generational workforce, you can design assets in varied formats. You can use more established techniques like a pre-test or a survey to provide the relevant learning path. In the near future, this is will be replaced by AI and machine learning to offer custom and highly personalized learning experiences.
This trend will become a mainstay approach in a very short time. Watch out for accelerated action on this one!
12. Curation And User-Generated Content
While we have easy access to data, thanks to the internet, getting access to the right information that you can use is still a time-consuming process.
Content curation is being used extensively to address this pain area. The curated content provides highly relevant content and a recommended learning path to the users while giving them the flexibility to reconfigure and customize it further.
Another gain of opting for content curation is that you can mine your existing resources and tag them to facilitate consumption that can cut down your training costs.
On a related note, you can enrich the curated resources by encouraging contributions by learners. This is termed as User Generated Content, and this helps L&D teams keep the resources fresh, current, and relevant.
We already see the use of AI and machine learning in this effort, and this trend will be a key part of training delivery soon.
Section 3 – The trends that organizations must invest on to measure, enhance, and maximize the impact of their training
13. Learning Experience Platforms – LXP
While there is a lot of buzz on the demise of traditional LMSs and their replacement by Learning Experience Platforms (LXPs,) my assessment is that the two will continue to co-exist in 2019 as well as for a short term thereafter. As with several other trends, they will use AI to offer recommendations that would align better with each learner.
The significant value that LXPs offer over LMSs is:
A highly personalized learning experience. This is done through Learning pathways. They promote self-directed learning.
They offer social or collaborative learning, inclusive learning, content curation, and the facilitation of User Generated Content.
They feature social learning and offer recognition to active participants. They feature assessments along with badges and certificates.
They are fun, more engaging, and relevant for learners (and they will help learners meet specific learning outcomes.)
Updated eLearning Trends in 2019 – Trend #14 – Learner Analytics
Learner Analytics sheds light on learner behavior and provides insights on what is working. Additionally, it gives us cues on what more should be done to:
Improve learner motivation
Improve learner engagement
Facilitate the application of learning
Beginning with SCORM 2004 and Tin Can API—they are successfully contributing to this endeavor. Now, AI techniques are being used to mine the analytics to provide more custom, relevant, and personalized learning.
This trend will drive the areas of continuous improvement in the years to come. Actionable insights will help us create more relevant learning designs that will push the ROI on the training spend further.
15. Big-Data Reporting And Analytics
In the context of eLearning, Big Data refers to the data that is typically collated from multiple sources like:
LMS
LCMS
Portals
Ongoing Surveys/Polls
Assessments.
Not only is this data voluminous, but it is also dynamic and because of this, we don't have a single tool that can help us analyze it and draw actionable insights from it.
Big-Data reporting and analytics is all about collation and analysis of this data with a focus on generating actionable insights on many aspects like:
How did learners engage with the course?
How effective was the training?
What was the training impact?
What was the ROI on training spend?
Big-Data reporting and analytics can help us optimize and enhance training delivery, and this is an important trend to watch out for in 2019.
Section 4 – Other notable trends to watch out for—the future is here!
16. AR/VR And MR For Immersive Learning
While there is no debate on the strength of immersive learning strategies like Augmented Reality (AR), Virtual Reality (VR), and Mixed Reality (MR)—their usage hasn't matched their capability. On account of high cost (and longer lead time to develop), they have seen limited adoption. On a related note, there aren't too many use cases that L&D teams can use to justify the investment and ROI.
The landscape is changing and the eLearning authoring-tool providers (like Adobe and Trivantis) are in this space now. They offer solutions that are not expensive and take relatively lesser time to develop.
In 2019 and the next year, you will certainly see more traction on this trend.
17. Artificial Intelligence (AI) In Learning
AI in learning is probably the most talked-about trend in 2019. While the buzz on this has been there for a while, we are now seeing its impact on creating personalized learning pathways, ongoing recommendations, feedback and so on.
On a related note, we are seeing AI plug-ins that can be used in a traditional eLearning course. We will see more of this in the year and certainly in the next…
I hope this article will help you understand the relevance of each eLearning trend in 2019. More specifically, my highlights will give you the ideas you should use.
If you have any specific queries, do contact me or leave a comment below.
Do watch out for my Free eBook Updated eLearning Trends in 2019.
Read More:
Related Insights