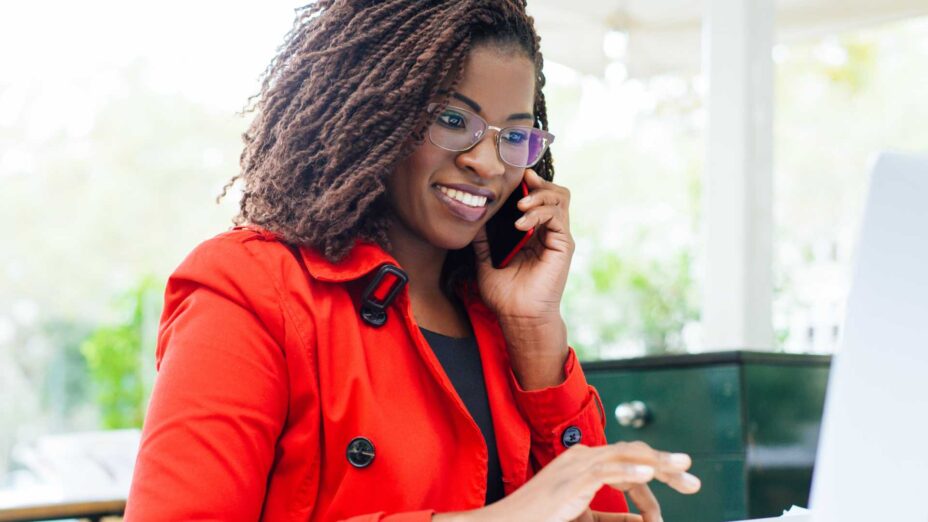 Diversity, Equity, and Inclusion (DEI) make for a better workplace. But, because it requires the right training mindset to deliver, it can sometimes be elusive. This article covers key aspects of accomplishing that mindset shift.
Why Should You Re-evaluate Your DEI Training Now?
DEI in the workplace is about pooling the best talents available, across the organization, and leveraging them for organizational success. However, workgroup surveys show that a significant number of employees don't feel equitably included in the workplace. The truth is that marginalized groups have significant talents, skills, and experience to contribute to an organization's success.
Unfortunately, that experience is at risk of being wasted in a non-inclusive and non-diverse workforce, and remote or hybrid workplaces heighten that risk. Because of pervasive (often unintended) biases, hybrid workplaces – where everyone isn't physically around the same table at the same time or place – make it easier for segments of an organization to be left out of key conversations and decision making. And that highlights an even more pressing need to realign DEI training to the hybrid workplace.
Why Do Traditional DEI Training Initiatives Fail?
In the U.S. alone, organizations spend more than $8 billion annually on diversity training, and there's no evidence that such traditional efforts are working. Some underlying reasons, why conventional DEI training fails, include:
Design biases: Where L&D teams fall victim to preconceived stereotype notions about the learner's abilities when designing a training curriculum. The use of "typical" pronouns, "accepted" gender roles, and dated use cases and scenarios to develop training content hinder, rather than promote, diversity, equity, and inclusion.
Evaluation biases: Most conventional metrics of training "success" are based on training completion rates. Simply breezing through course content doesn't cut it any longer. To deliver a shift in mindsets, overcome biases, and drive lasting behavior change, L&D teams must look beyond just DEI training course completion.
Delivery biases: Faced with the challenges of coordinating and delivering training in a hybrid work world, many training programs suffer from delivery biases. They view training as a milestone event – once delivered, no further related activity occurs. Research finds that the effects of event-based diversity training only last a day or two following training completion. Effective DEI training shouldn't be about completing a specific number of modules or clocking a fixed number of training hours. Instead, it must be continuous and focused on delivering ongoing, impactful learning outcomes as opposed to fulfilling milestones.
It's vital to acknowledge the need for a paradigm training mindset change, in the design, delivery, and management of DEI training initiatives. Without this, organizations will fail to inject diversity, equity, or inclusion into a hybrid workplace.
What Key Aspects Should You Consider for Successful DEI Training in Your Organization?
Successful DEI training requires a proven architecture around which its design rests. With learners at its center, L&D program designers should then create a multitude of channels and platforms to facilitate continuous, performance-focused learning programs.
Key aspects of the program should include:
Ecosystem-based approach: You can't accomplish successful diversity, equity, and inclusion using an event-based training approach. In a hybrid workplace, the best way to foster DEI is by creating a learning and performance ecosystem by connecting people and supporting them with a broad range of content, processes, and technologies to encourage diversity and inclusiveness.
Building awareness: It's vital that, if you want learners to embrace and adopt DEI learning, you must highlight the benefit of those values for them – awareness of "Why does this matter" and the "What's In It For Me (WIIFM)" value proposition.
Designing for experiential learning: Because most learning happens through on-the-job experiences, it puts remote and hybrid workers at a disadvantage – they don't experience workplace learning at the same pace as their on-premises colleagues. To make DEI learning diverse, inclusive, and equitable, it's important to design for learning from experiences – if we don't succeed at first, we learn from our failures.
Creating safe practice zones for psychological safety: The use of immersive technologies, including branching scenarios, gamification, 360 videos, as well as Augmented Reality (AR) and Virtual Reality (VR), are great ways to have employees practice what they've learned in a safe zone so they can refine their abilities to understand and implement key DEI concepts.
Reinforcing learning: Any successful training program must include elements of reinforcement and content that challenge and stimulate a refresh or review of primary learning resources. It's this aspect of a training program that triggers change in thinking, and ultimately, influences positive behavioral change.
Job aids for support in the moment of need: An effective learning strategy, to make DEI learning "stick," is the use of learning resources in the learner's workflow through just-in-time learning aids. Just-in-Time (JIT) learning enables employees to access knowledge on-demand and facilitates the application of that learning to improve workplace performance.
Designing assessments to understand knowledge gain and assess behavior change/overcome biases: To overcome some of the inherent biases discussed earlier, L&D professionals must create assessments that measure changes in attitudes, behavior, and mindsets, rather than those that measure the retention of checklists and keywords.
Coaching and mentoring for feedback: To ensure the organization's DEI training program works, L&D teams should enable progressive sharing of continuous feedback and deliver periodic "nudges" and ongoing frequent check-ins with the employees. This aspect of the ecosystem design assures trainers that targeted behavioral changes manifest themselves in the workplace.
For any DEI training strategy to accomplish its objectives, it's important that the training itself is inclusive for the entire workforce – with special relevance to today's remote and virtual workplaces. L&D teams must therefore accomplish the above goals within a blended delivery framework.
Firstly, due to time and distance barriers inherent in hybrid workplaces, a solely in-place Instructor-Led Training (ILT) model may preclude a sizable segment of the workforce from participating in DEI training. This, then, would not bridge the challenge of training those employees to recognize and address their subconscious DEI biases.
More importantly, supplementing self-paced and in-person training, with a blend of Virtual ILT, offers an opportunity for instructors to provide personalized diversity and inclusiveness coaching and mentoring to learners who require it the most. Given the sensitivity associated with feedback related to DEI, this latter aspect (confidential, personalized feedback) in a blended delivery model yields better results than a fully in-person or fully self-directed model.
A final hallmark of a successful DEI training program is its continuous and ongoing nature.
To sustain momentum in the adoption of DEI, training programs must continually assess and reassess how employees apply learning in the workforce.
Where necessary, relevant remedial and refresher courses must be made available.
Parting Thoughts
Given the extent of the uniqueness of these aspects of DEI, off-the-shelf learning might not address the training needs of every organization. It's only by designing and implementing custom DEI training programs that organizations ensure the alignment of their individual DEI needs with their unique workplace challenges.
Training a hybrid workforce on the subtleties of diversity, equity, and inclusion can be challenging. Because their DEI training doesn't produce the required mindset shift, many organizations find making such training an uphill task to undertake. This article offered some concrete ideas to assist employees overcome some of their (hidden) predispositions and motivate behavior change for a more diverse and inclusive workplace.
Want to learn how you can build a growth mindset in your employees and develop a culture of lifelong learning?
Download our latest eBook, 'How L&D Teams Can Lead Learning Culture Transformation and Help Build a Learning Organization.'
Related Insights