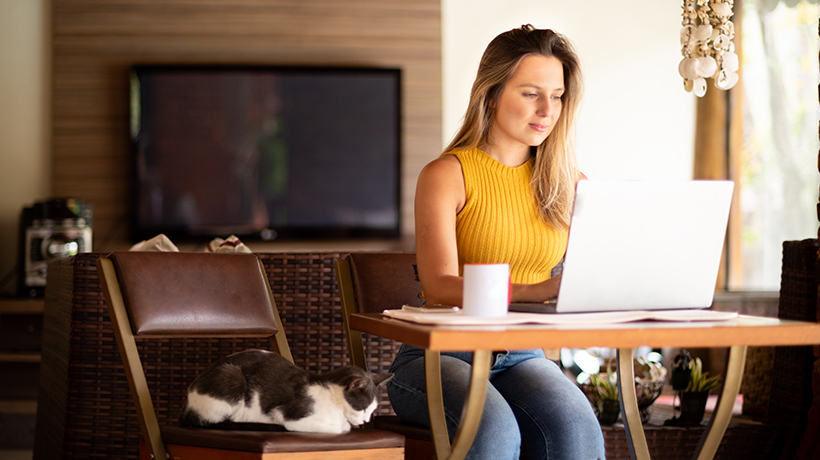 Videos are one of the most interactive online training tools available. But what if you could make them even more engaging and immersive by giving your online learners the complete picture? In this article, I'll explore how to use 360-degree online training videos in your corporate eLearning program.
How To Use 360-Degree Online Training Videos In Corporate eLearning
Producing a 360-degree online training video involves a special camera system and software that transforms raw footage into a spherical viewing experience. As such, it's a significant investment of both time and money. The good news is that these tools give you the power to transform ANY topic into an unforgettable online training experience. In fact, here are just 8 ways that you can use 360-degree online training videos in your corporate eLearning program.
1. Engaging Online Training Tutorials
Online training videos allow employees to observe and mimic favorable performance behaviors. They can also view every step in the task and see which skills are involved. 360-degree online training videos take it a step further by immersing them into the online training activity. They can view the task from every angle, examine the tools, and explore their surroundings. Instead of passively watching the process, they have the power to actively engage with the environment. As a result, they are less likely to be distracted by external influences and can focus on the task at hand. 360-degree online video tutorials are particularly useful for equipment online training, as they show the tools in greater detail.
2. True-To-Life Compliance Online Training
Most employees dread compliance online training. This is because it's usually boring, tedious, and lecture-heavy. Nobody wants to sit in a room for an hour and listen to a speech about hazardous spills or company policy. However, 360-degree online training videos can make compliance online training more interactive and relatable. Employees are able to see compliance protocols in action so that they understand the importance of online training. 360-degree online training videos also allow them to evaluate the situation in greater detail. For example, the equipment or tools nearby that can help them contain the spill quickly.
3. Virtual Walkthroughs
One of the most obvious uses for 360-degree online training videos is site exploration. Online learners have the opportunity to visit historic locations, while participating in virtual walkthroughs. For instance, new hires have the ability to explore the workplace during their onboarding online training. They examine the tools of the trade, find their work stations, and familiarize themselves with the products.
4. In-Depth Product Knowledge Online Demos
Speaking of products, 360-degree online training videos are ideally suited for detailed online demos. Corporate learners can examine the features and benefits of the product by panning around the screen. Instead of just reading about the usage instructions, they're able to follow along with a visual example. This gives them the information and experience they need to seal the deal and help customers make an informed decision. 360-degree online demos also make your product knowledge online training program more efficient and cost effective, as it reduces training time.
5. Immersive Serious Games
Creating an interactive 360-degree serious game requires significant time, experience, and resources. However, you can add more immersion to your serious game by creating 360-degree cut scenes. For example, online learners must examine the virtual 360-degree "crime scene" and solve the mystery to advance to the next level. You can also integrate online tutorials, demos, and presentations to enhance the benefits of your serious game.
6. Collaborative Webinars
Webinars are already interactive and engaging. But you can add another dimension of realism by producing them in 360 degrees. This makes online learners feel like they part of the audience, actively participating in the conversation. 360-degree webinars are also ideal for demonstrating tasks live based on the audience's questions. For example, a corporate learner is unsure about how to complete a sale transaction using the new POS terminals. You can use your online terminal to walk them through the process step-by-step and share tips. Invite online learners to send in their questions a few days before the webinar event. This allows you to record the webinar in advance, then edit and upload it to your Learning Management System.
7. Clickable 360-Degree Branching Video-Scenarios
This is a more advanced approach, as it combines 360-degree online training videos with clickable hot spots. One of the most popular online platforms for these videos is YouTube. The site allows you to embed clickable annotations into your online training video that redirect users to another YouTube video. For example, at the end of your 360-degree branching video-scenario you can ask online learners to choose from 3 different paths. They click on the hotspot that appears on the screen, which reveals the outcome of their decision. You can even create a web of online training videos to develop a longer video-scenario. Clickable 360-degree branching video-scenarios are beneficial for your online learners, but they also bring new learners into the fold. For instance, YouTube users who come across your 360-degree online training video and want to know more.
8. Virtual Reality Case Studies
360-degree online training videos can also be viewed on Virtual Reality (VR) headsets. As such, you have the power to create immersive case studies and real world examples for your audience. Your stories become realistic environments that they can explore and analyze. Online learners are able to witness the events firsthand and step inside the shoes of the main character. This fosters a personal connection with the subject matter, thereby increasing the effectiveness of your online training course. Virtual Reality case studies also recreate the emotions that are tied to the online training event. For instance, corporate learners feel the level of stress and pressure that the employee is experiencing. As a result, they gain real world experience and can handle similar situations in real life.
As you can see, there are a myriad of uses for 360-degree online training videos. But the question is: How can you incorporate them into your corporate eLearning design? How will 360-degree online training videos immerse your online learners and stress the real world applications? Feel free to share your ideas with us in the comments section below.
Are you looking for stock footage to add to your 360-degree online training video? Read the article Top 10 Stock Video Sites EVERY eLearning Pro Should Bookmark to discover the top stock video sites that you should check out for your online trainning course.
Related Insights