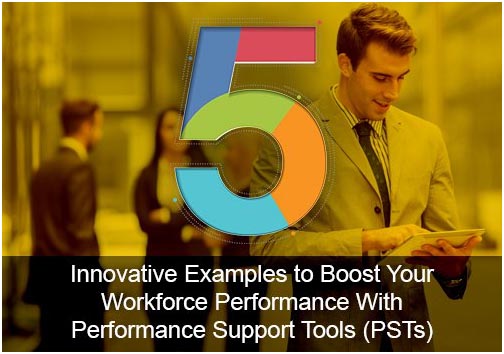 Performance Support Tools (PSTs) are increasingly used to extend the discrete, formal training through a learning path that provides these assets within the learner's work-flow. They are excellent tools to transform learning from a finite number of days to "learning as a continuum". In this article, I will share 5 innovative examples that illustrate how you can boost your workforce performance with Performance Support Tools (PSTs).
How To Boost Your Workforce Performance With Performance Support Tools
In my earlier article Performance Support Tools: Top 5 Things Your Boss Wants to Know, I had provided a background on what Performance Support Tools are and how they can add significant value to an organization's learning strategy.
I quote from this article to provide the background:
When do learners seek learning?
Dr. Conrad Gottfredson and Bob Mosher's Five Distinct Moments of Need© very succinctly captures when exactly learners seek learning. According to them, learners seek support in these Five Moments of Need:
When they are learning an aspect for the first time (New).
When they want to deep-dive and learn more (More).
When they want to apply or remember something (Apply).
When they need to solve a problem or fix something that has gone wrong (Solve).
When something changes (Change).
While formal training does address the first two learning needs, the use of Performance Support Tools is particularly relevant in meeting the subsequent three needs.
You can refer to my article Improving ROI in eLearning where I have highlighted how an effective Performance Support intervention can increase the application of learning. This has a direct impact on improving ROI in eLearning.
What are Performance Support Tools and where exactly do they fit in an organization's learning strategy?
Performance Support Tools (PSTs) provide employees with on the job tools that make their work a lot easier. Unlike training, these tools are available to support and guide employees as they actually do their jobs. These tools are very easy to find, often directly embedded into the learners' workflow (Learning Hub), and offer active guidance.
These solutions enable organizations to provide the right amount of task guidance, support, and productivity benefits to learners precisely at the moment of need.
Let me showcase 5 innovative examples that will provide the required insight on how you could boost your workforce performance with Performance Support Tools (PSTs).
Example 1: Interactive PDF.
This format can be effectively used to convert lengthy information into a visually appealing, quick and easy to navigate format. The PDFs can be accessed from all devices (desktops, laptops, tablets, and smartphones). Additionally, you can integrate audio/video elements into the same document.
This example shows how a mammoth 86-slide deck was transformed into an engaging and learner friendly format. Instead of linear walk through, learners have control on how they want to navigate and they can drill down to the required point in 4 clicks. Additionally, they have access to videos, if they want further information.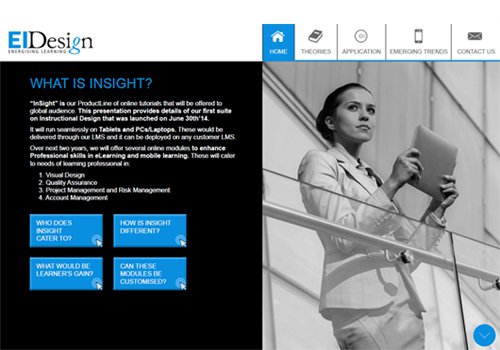 You can also refer to my earlier article Performance Support: Featuring Interactive PDF as a Learning Aid To Supplement eLearning where this case study was presented in detail.
Example 2: eBook (HTML5 compatible).
This format provides identical features as the Interactive PDF but provides extensions of SCORM packaging. Due to this, organizations get the added advantage of being able to track the learners' usage, which is not possible with interactive PDF.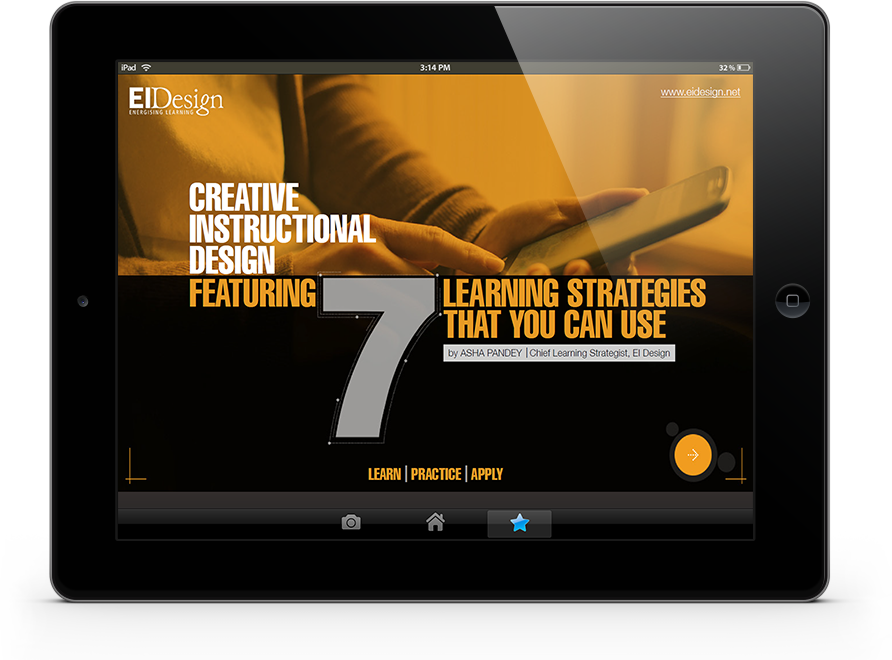 You can also download this eBook and enjoy reading about Creative Learning Design Strategies that you can use.
Example 3: Kinetic text/animations.
Sometimes simplicity speaks for itself. This approach uses animation of text to convey the message. This example showcases the use of Kinetic text to reinforce usage of the prescribed work flow for Instructional Designers. The use of typography, animation, and simple sound effects or voice over can create an immersive experience.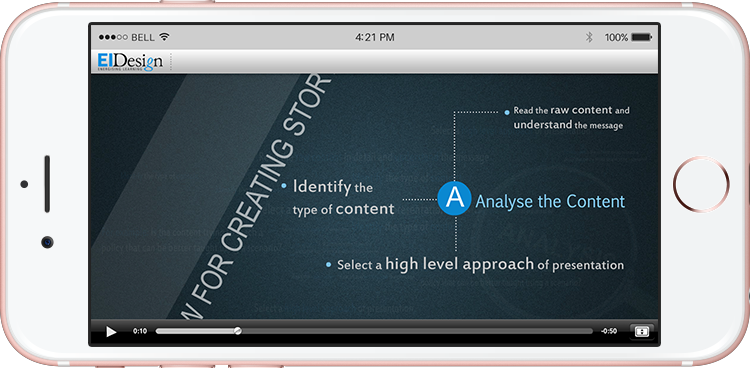 Example 4: Whiteboard animations.
This is one of my favorite approaches and the example featured here showcases its effectiveness in complementing a compliance course (on conflict management). Simple illustrations (that use real life scenarios) and concise audio drives the message very effectively.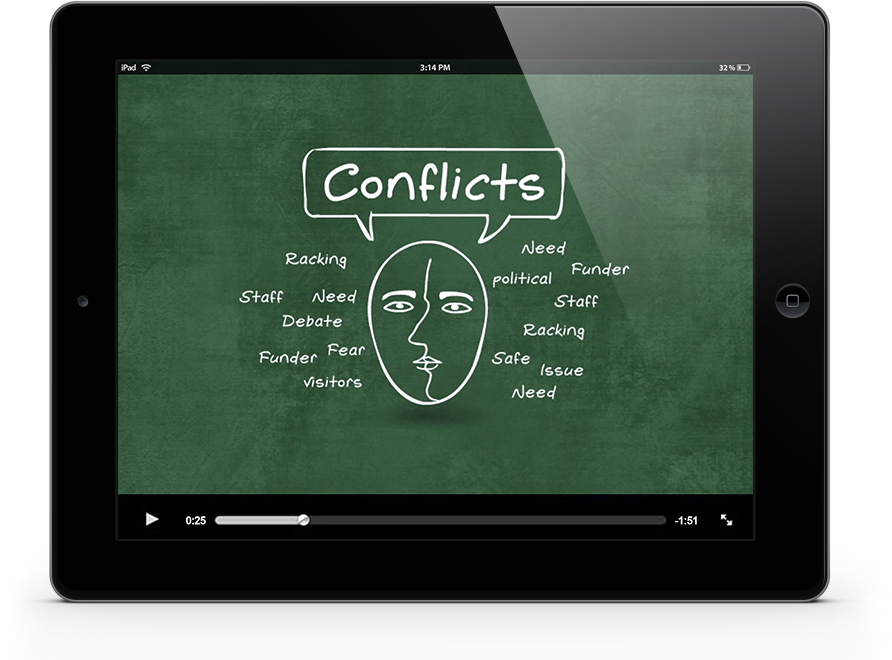 You can also look at the course on the same subject from our online suite of courses on Generic Compliance.
Example 5: Videos.
This example features a video designed through Adobe After Effects on another compliance course on Whistleblowing. As a supplement to the main eLearning course, it recaps the whistleblowing concept and uses a scenario to reinforce when learner action is necessary.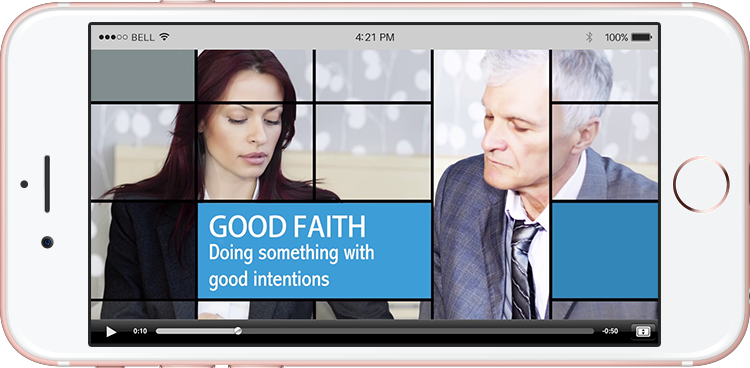 To summarize, I quote again from my article Performance Support Tools: Top 5 Things Your Boss Wants to Know:
The real solution lies in creating "Learning as a continuum". A good way to do this is to identify the areas for formal training and use Performance Support Tools intervention to reinforce it shortly after the formal session. You can then create a "learning path" that has interventions like this during the year. A combination of reinforcement as well as new assets that push application of knowledge on the job will help you create a high degree of knowledge recall, retention, and application.
I hope this article was useful in understanding how to boost your workforce performance with Performance Support Tools (PSTs). At EI we have a very rich repository of engaging and innovative assets that you can use to enhance the performance of your team. Do contact me for further details.
Read More:
Related Insights