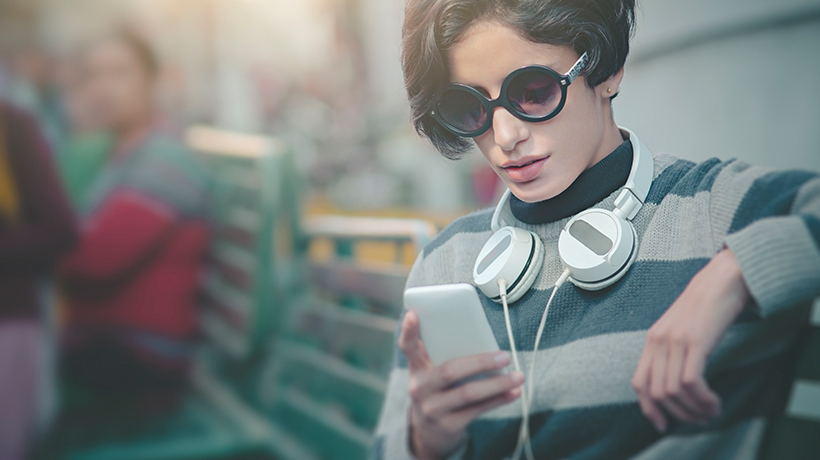 Usage of Mobile Learning or mLearning is fast becoming an essential component of any organization's training delivery. It is being used extensively to offer formal training (online training) and also to support blended training.
To facilitate faster adoption of mLearning, organizations offer a Bring Your Own Device (BYOD) policy for smartphones and tablets. The objective is to encourage employees to learn on the device of their choice.
By definition, smartphones are available with users within their work-flow. Hence, using them to offer training at the time of a specific need is a logical extension. This can be accomplished by offering mLearning for performance support intervention, on smartphones.
In this blog, I outline 3 ways you can leverage on mobile learning to offer Performance Support Tools (PSTs or just-in-time learning aids or job aids) as part of your learning strategy. I also share 10 mLearning formats that you can use to offer Performance Support Tools in your organization.
What Are the Typical Challenges in Formal Training That Call Out for Performance Support Tool Intervention, Specifically, Through mLearning?
The objective of training is normally aligned to meet two aspects; namely, acquisition of a new skill or fixing a skill gap.
Organizations spend millions of dollars to meet this mandate which is aligned to help employees acquire the knowledge to perform new tasks or sharpen their existing skills.
However, the roll-out of the formal training is not adequate to result in the desired performance gain as it has following significant challenges:
Without reinforcement post the formal training, learners forget what they learnt. In fact, they are likely to lose 80% of the acquired knowledge in 30 days if no reinforcement is done.
There is a gap in what learners learnt in the training program vs the way it needs to be applied on the job. As a result, while they may have completed the formal training and aced the assessment, the real-life application presents different challenges. Without proper application of the acquired knowledge, the learners and business do not see the required gain.
When learners face a challenge, they do not want the hassle of logging into an LMS and going to the training piece that is likely to help them. Instead, they want access to just-in-time learning aids that can help them face this challenge.
Performance Support Tools (PSTs or just-in-time learning aids or job aids) help you mitigate these challenges.
They normally supplement formal training initiatives.
You can use them in mLearning formats to make them available to the learners within their work-flow and on the devices of their choice (read smartphones).
What Are the Three Ways in Which You Can Use mLearning for Performance Support?
You can leverage on mLearning to offer Performance Support Tools in the following three ways:
Reinforce formal training: You can give these Performance Support Tools (PSTs) or job aids to learners (post the completion of formal training) in mLearning formats to ensure that learning is kept alive.
Facilitate application of the acquired learning: You can offer Performance Support Tools (PSTs) or job aids to support formal training. You can design them in mLearning formats for practice and application on the job.
Access at the moment of need: You can offer Performance Support Tools (PSTs) or job aids to support learners exactly when they need it. Conrad Gottfredson and Bob Mosher's Five Distinct Moments of Need© summarizes this very effectively as shown here. You can offer Performance Support Tools (PSTs) or job aids to address a specific need for learners ranging from:

When they are learning an aspect for the first time (New).
When they want to deep-dive and learn more (More).
When they want to apply or remember something (Apply).
When they need to solve a problem or fix something that has gone wrong (Solve).
When something changes (Change).
What Are the mLearning Formats That Can Be Used to Offer Performance Support Tools (PSTs)?
You have a rich set of options you can pick from. Here is a list of 10 popular ones:
Videos (Conceptual, Expert speak or Explainer)
Interactive pdfs
eBooks and
Flipbooks
Infographics
Interactive Infographics
Podcasts
Decision-making scenarios (simulations)
Gamified Quizzes
Summary
I hope this blog provides you with pointers on how you can offer mLearning for performance support, to help your learners achieve the desired performance gain. If you have any further queries in this regard, do contact me at apandey@eidesign.net.
Need More
Want more insights on how you can enhance the impact of your online training through Performance Support Tools?
Schedule a call with our Solutions Architecting Team.
Read More
Related Insights