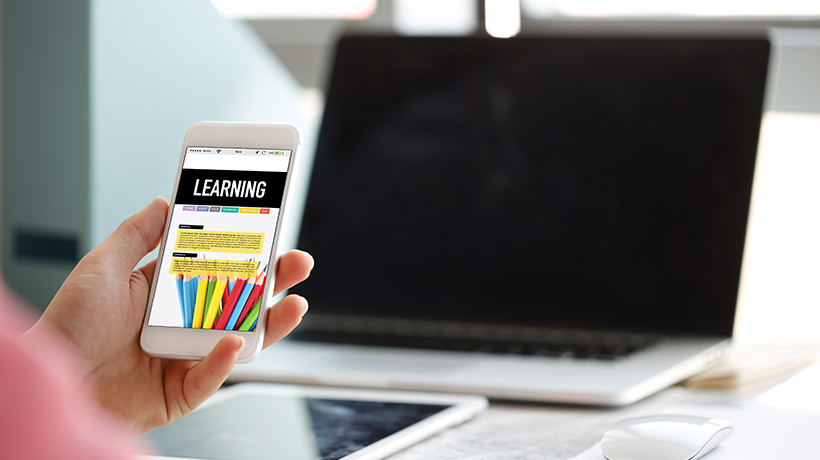 Today, information access is immediate, but we end up spending a lot of time sourcing the right information we need. Content Curation is an approach you can use to overcome this challenge. Through a series of Q&A, I showcase why you should adopt it.
Today, the Internet provides access to information in seconds. However, we often end up spending a lot of time in sifting through this maze of data to identify what would work best in our context. Usage of Content Curation to offset this challenge not only helps addresses this challenge but also enables users to find the access to information they can use at the moment of their need.
In this blog, I pick top 5 questions related to Content Curation and outline why it makes business sense to adopt it.
What Is Content Curation?
The concept of Content Curation is akin to generic offering vs. custom offering.
It involves a process of identification, sifting through content, grouping and organizing it in such a manner that it becomes relevant and easy to use for the users.
It is normally offered through a dedicated portal or platform.
What Are The Process Steps Associated With Content Curation?
The process steps involved in Content Curation are aligned to its definition and include:
Step 1: Identify the focus areas and suitable content (from internal sources, intranet or external links)
Step 2: Review, sift, and filter through the data to determine which assets would be relevant for the users
Step 3: Make it available to the users by offering them as standalone resources or through a recommended learning path
Step 4: Leverage on the expert advise to add commentary on the context and relevancy
Step 5: Once established, seek feedback, review usage patterns, and identify approaches to improve further
How Can Content Curation Enhance Your Existing Learning Strategy?
The typical learning strategy factors for formal and informal learning.
Content Curation provides an option to support both formal training and more significantly the Performance Support. It is an effective approach to promote Informal learning in workplace. Additionally, it encourages inclusive learning wherein users can contribute (subject to audit) and continuously enrich and enhance the knowledge base.
Key value-adds of Content Curation are:
Creation of a knowledge bank that is relevant and easy to use.
Learner centric and designed to help learners address their specific moments of need.
Can offer personalized learning paths.
Can offer recommendations based on the learner's usage patterns.
Provides social learning and recognition for learners (encourages their contribution).
Empowers the L&D teams in creating relevant content that can create high impact.
Encourage learning as a continuum.
Impacts the learning culture positively.
Are There Any Tips That Can Facilitate The Content Curation Exercise In Your Organization?
Content Curation needs a steady investment to create the desired impact.
Here is a list of some practical tips that you can use:
Identify an individual or a team to drive the initiative (Content Curator or a panel of Content Curators).
Start the exercise with areas that can support organizational training impact most effectively and curated content will be able to show a demonstrable gain.
Align a set of experts to the Content Curation team. Their comments and support will go a long way in enriching the curated content and keeping it relevant and easy to use for the learners.
Identify a dedicated platform for the delivery.
Plan for a multi-device support (include smartphones and tablets) to access the curated content.
Provide flexibility to learners wherein they can go through the recommended learning paths, but they must have the flexibility to customize.
Provide social learning aspects that encourage users to share, recommend, and in the process encourage more users to be part of the community of practice.
Encourage users to contribute (subject to the validation of the Curator or the Content Curation panel).
Plan for archiving. so that you can reuse information in the future.
Plan to capture feedback and implement to sustain the virtue cycle.
Are There Any Best Practices That Can Help In Multiplying The Impact of Content Curation Exercises?
Through some simple best practices, you can increase the impact of Content Curation program.
Learner's opinion is final: While, the Content Curation exercise is learner-centric, its effectiveness depends on the relevancy seen by the users. Have formal channels to seek their feedback, suggestions, and validate against pointers. Accordingly, make the required changes or tweaks.
Offer curated content along with formal learning: Since the curated content is already aligned to your training needs, you can provide access to this information either within an online course (Resources) or this could be pushed after a formal training session to "learn more".
Plan for measures to sustain the momentum: We often see implementation of great ideas begin with enthusiasm, but they lose steam over time. If the curated content offers value and continues to do so over time, the user loyalty will not diminish. Content Curation must be a part of the overall Learning and Performance Ecosystem.
Plan for ongoing and continuous refinement: Even the best ideas have limited shelf life. Dynamic and proactive enhancements are a must to sustain the user interest.
I hope this blog provides insights on why you should adopt Content Curation and gives you tips and best practices that you can use while starting the process of curating content. If you have any specific queries, do contact me at apandey@eidesign.net.
Need More?
Want more insights on how you can use Content Curation in your organization and realize its full potential, schedule a call with our Solutions Architecting Team today.
Read More
Related Insights