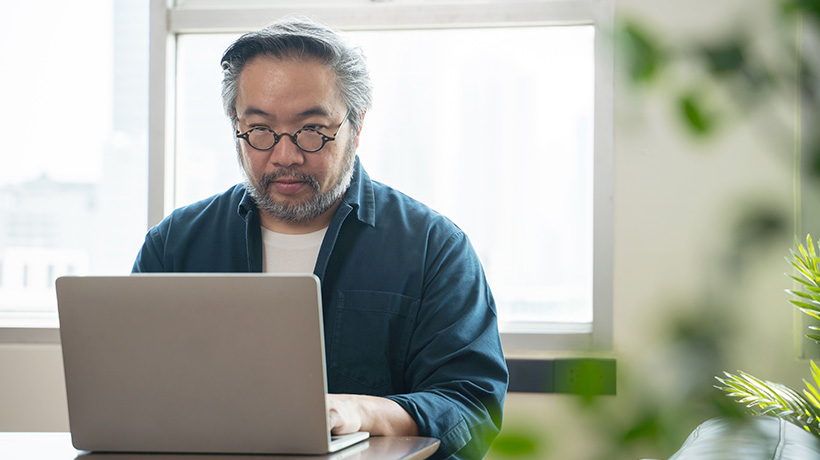 Accessibility in learning is an essential component in developing eLearning content that people with a range of abilities can easily access. Accessibility standards provide instructional and graphic designers with the much-needed guidance to design accessible eLearning content that all learners – including those with disabilities – are able to access. Accessible content benefits all learners and improves personal and organizational .
Accessibility Standards as Required by Law
eLearning accessibility standards have been developed to help organizations ensure that the benefits of their content are not limited to only a certain section of individuals. Instead, by following the prescribed accessibility standards and guidelines, organizations can expand the reach of the same information to a diverse set of people, including those with different disabilities.
To ensure content is accessible, it is imperative that organizations know about accessibility requirements for eLearning development. This understanding enables them to design their educational content in line with the eLearning accessibility standards, thereby enhancing the learning experience for all learners.
Some of the accessibility standards that organizations can familiarize themselves with include:
Standards under the Americans with Disabilities Act (ADA): The ADA is an accessibility legislation in the US that has been created as a civil right statute to limit discriminatory practices towards individuals with disabilities. The ADA impacts both the public and private entities and covers digital information, products, and services.
Web Content Accessibility Guidelines (WCAG): These guidelines encompass all forms of web content, such as text, images, sound, code, and markup that define structure, presentation, dynamic content, and multimedia elements.
Authoring Tool Accessibility Guidelines (ATAG): Authoring tools are software and services that facilitate the development of web content. These may include HTML editors, content management systems (CMS), and websites. The ATAG not only enables authors to create better accessible web content but also allows people with disabilities to create web content on their own.
Leverage the Latest Technologies to Design Accessible Learning Content
In addition to being aware of the several guidelines to develop web content that follows accessibility standards, organizations must also be equally aware of the changes and advancements in technology.
The increasing use of new smart devices, innovative tools, and assistive technology has revolutionized how eLearning content is developed. These technological developments are making it possible to deliver content and learning experiences in an interactive way. By combining accessibility standards with the latest technology, organizations can change the manner in which people with disabilities access learning content. of the technologies that are revolutionizing the development of learning content, and that which organizations must be aware of, include:
Virtual Reality: Augments traditional learning with the ability to actually go through the experience and maximize the learning.
Augmented Reality: Makes the learning process more interesting by creating virtual tours that learners can undertake from the comfort of their home or office.
Artificial Intelligence: Highlights the areas where a learner needs improvement and helps them focus on those areas.
Machine Learning: Offers customized learning solutions according to a learner's past performance and learning goals.
Big Data: Enables developers to understand which eLearning aspects are useful to the learners. Big data also helps understand the areas that need improvement as well as the areas where learners may struggle or excel depending on their learning patterns.
Wearable Devices: Can be used to deliver learning anywhere with next-level simulation capabilities.
Know Your Learners
Before embarking on developing content that aligns with eLearning accessibility standards, it would be prudent to understand the audience. This understanding will inform the entire development process such that the end solution can benefit a larger audience, comprising people with varying disabilities.
It may be mentioned that one in every ten learners is differently abled. With this information, developers may strive to incorporate information on disabilities when identifying the learning audience and performing organizational learning analysis. Furthermore, educating the learning teams on accessibility guidelines can empower them to better identify the requirements, which will enhance storyboard templates and ensure the applicable accessibility standards are met. Organizations may consider including experts – who are differently abled – in the QA team, as part of the process.
Best Practices to Align with eLearning Accessibility Standards
Organizations may find the following best practices useful when designing a Section 508-compliant course that also meets eLearning accessibility standards.
Utilize Tools: Authoring tools, such as Articulate Storyline, Adobe Captivate, and Lectora, prove useful in developing content which meets eLearning accessibility standards, WCAG guidelines, and Section 508 requirements. Storyline is particularly useful in creating alt tags for images and text, whereas Lectora helps create better captions for multimedia elements.
Easy Checks: To ensure the content meets accessibility standards, it is recommended to review the content for accessibility using the W3C's Web Accessibility Initiative's list of 'Easy Checks.' This checklist includes page title, image text alternatives ("alt text"), headings, contrast ratio ("color contrast"), resize text, keyboard access and visual focus, forms, labels, and errors, drop-down lists, image links, moving, flashing, or blinking content, multimedia (video, audio) alternatives, and basic structure check.
Use Vischeck: Considering that nearly one in 20 people has a color vision disability, Vicheck can be a good tool to simulate colorblind vision for web-based solutions. Vischeck allows content developers to check if people with color blindness can see their work properly.
Guidelines for Content Structure and Clarity Principals: Introduction to digital content and eLearning courses has moved the entire process of learning and development to the virtual space. This transition creates an indispensable need to make eLearning accessible and accommodate all types of learners, including those with different disabilities.
To reiterate, several learners suffer from some or the other form of disability, whereas only a few have access to assistive technology. Therefore, to facilitate access of eLearning content to people with disabilities, developers should include accessibility in learning design in accordance with the prescribed accessibility standards. This can be achieved by following eLearning accessibility standards as described below:
Clear, Simple Writing: Use content that is simple to understand. Consider using direct voice and avoid being verbose. Follow a well-defined structure to organize information, which makes it easy for users to access relevant content quickly.
Visual Appeal: Choose a clear design that is easy on the eye while also being visually aesthetic.
Uncluttered Screen: Place content judiciously on a webpage to avoid information overload.
Balance Colors: Use the right color coding. Avoid using too many or too bright colors. Balance the contrast between the text and the background, as that will assist people with visual problems to read the content easily. As per the W3C accessibility standards, colors should not be used alone to convey information; they should be supplemented with text to prevent visually impaired people from missing out on any information.
Avoid Distracting Images: eLearning accessibility standards do not recommend using rolling, flashing, or visually disturbing images, as it can be jarring and degrade the learning experience.
Keyboard Operability: The WCAG recommends providing keyboard operability to make content more accessible, especially for users who cannot use the mouse for navigation. Include a visible keyboard focus and tabs in an appropriate order in the content.
Make Accessible eLearning Core to the Design: When accessibility is at the core of the design, which includes templates and storyboards used for creating content, it can help create volumes of content that are aligned with eLearning accessibility standards.
Review for Compliance with Accessibility Standards: To ensure that the eLearning content has been developed using various guidelines, conduct mandatory review of the content for accessibility. There are several tools such as WAVE and Color Oracle that can help perform accessibility checks and make sure the eLearning content so developed is aligned to the accessibility standards and benefits the learners with disabilities.
Parting Thoughts
Technological advancements continue to provide a wide spectrum of learners – including those with disabilities – with the ability to access and benefit from eLearning content. At the same time, more innovative advancements in technology will improve learner accessibility even further. As a result, the existing guidelines and eLearning accessibility standards will continue to evolve as well as lead to the production of more guidelines and standards to ensure accessibility success. Therefore, it is essential that organizations keep pace with the latest updates in accessibility standards and check the latest guidelines prior to implementing any learning technology, such that they are fully compliant with the most recent standards.
Read More
Related Insights