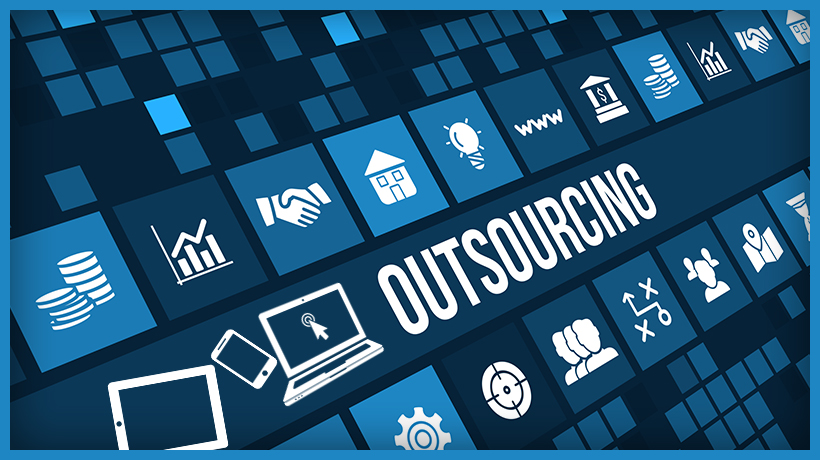 If you are reading this article, you are probably evaluating outsourcing of eLearning content development or are looking at alternatives for your existing outsourcing approach. There are several compelling business reasons to outsource and there are certainly plenty of possible partners you can engage with. However, the evaluation and selection of the right partner is a tough job. Tougher still is to make the partnership work effectively and consistently once you sign up. So, how do you determine if outsourcing eLearning content development is right for you?
How To Decide Whether Outsourcing eLearning Content Development Is Right For You
In this article, I begin with the start point, that is, identification of the need to outsource (the triggers) with which you begin the hunt for an onshore or offshore partner. Next, I will outline the advantages of outsourcing your eLearning content development. This reaffirms why outsourcing eLearning content development makes business sense. I will then touch upon the challenges that are inherent to outsourcing eLearning content development.
In my next article, I will walk you through how you can offset these challenges and share insights on how to choose the right partner to outsource your eLearning development.
Why Do You Want To Outsource Your eLearning Content Development?
Having clarity on why you want to outsource is obviously the start-point. At the outset, define if the outsourcing is strategic for you or opportunistic (possibly on account of a large project execution).
Think about the gains you're looking at from your outsourcing initiative. You can consider outsourcing if you're looking to:
Scale (to handle higher volumes).
Reduce the time to deliver or time to market.
Access talent that you do not have.
Add more innovative solutions to your portfolio.
Why Does Outsourcing Your eLearning Content Development Make Business Sense?
There are several advantages of outsourcing your eLearning content development. Here's my list of the top 7 advantages:
Reduction in costs.
This is certainly the first and the probably the biggest benefit of outsourcing. Through outsourcing, you can get access to large talent pools that map exactly to your requirement and yet pay a fraction of the cost that you would incur if you were to hire them in-house.
Flexibility to scale the team up and down.
eLearning content development outsourcing offers you greater flexibility by allowing you to rapidly scale up and down the required team exactly as per your business dynamics.
Access to new skill sets and more varied talent in a given domain.
With rapidly changing learner expectations, tools, and technologies it is not possible to have all combinations of skills that you or your customers may require. Outsourcing offsets this challenge and offers you the flexibility to have more than one partner to be able to address varied solutions.
Reduction in development time leading to a faster turnaround time.
Typically, an outsourcing partner will have a dedicated team addressing your requirement including focus on shorter development cycles. This gives you a significant edge in managing a quicker turnaround time for your projects particularly when your internal teams may not be available.
Access to best practices leading to optimization of your development practices.
Remember your partner will be servicing the needs of several organizations and therefore, is more likely to have development practices that are optimized for globally distributed development. You can use these cues to enhance your own development practices further.
Addition of more innovative solutions to your portfolio.
You can leverage on your partner's skills to enhance your portfolio with additional innovative solutions to service more varied or more complex needs.
Enhanced focus on your customers.
Leveraging on the partner's development strengths enables you to bring higher focus on customer interfacing activities rather than day to day execution. Besides creating better customer satisfaction, this may enable you to address new opportunities.
What Are The Challenges In Outsourcing Your eLearning Content Development?
The success of your outsourcing strategy for eLearning development can go belly up on account of:
Hidden costs.
In your budgeting, you would have factored for the pay-out on account of outsourcing as well as time and budget for your Project Managers who would work with the outsourced team. The outsourced team's inability to follow the brief accurately can often lead to higher review times adding to your costs. They may also add delays in your project schedules.
Aspects that you can identify only after you begin outsourcing.
During the evaluation phase as well in the pilot phase, you get to interact with your partner's top notch talent. Once you start scaling (after looking at the initial success), you find the talent pool has changed. Often this leads to additional costs for you to cover the re-briefing, additional reviews, and quality issues.
Inconsistency in performance and quality standards.
Closely linked to the challenge outlined above, you often see a variation in the quality or lack of consistency. This too leads to additional review time and adding days to your project schedule to mitigate these challenges.
Inability of your partner to adapt and align effectively to changing dynamics.
Often, the business dynamics change, the kind of solutions your customers require now can change, and this can lead to a gap in what you gain from an existing partnership. (For instance, significant transitions like Flash to mLearning or the current need of fully responsive mobile learning solutions that need a different expertise set) can play havoc with your further planning. If the partner is not in sync with changing market expectations or what more is required, you may have a show-stopper.
Can Most Of These Challenges Be Mitigated To Create A Successful Outsourcing Partnership?
The good news is that the challenges mentioned here can be mitigated to a large degree leading to a successful outsourcing of your eLearning content development.
In my next article, I will outline measures that you can use to offset these challenges (you can use these pointers during your evaluation process). Additionally, I will share my pointers on how you can choose the right partner to outsource.
Meanwhile, do refer to my earlier articles that cover various facets of outsourcing eLearning content development.
I hope this article has provided you the insights to help you weigh your options for outsourcing eLearning content development. Do contact me if you have any questions.
Related Insights