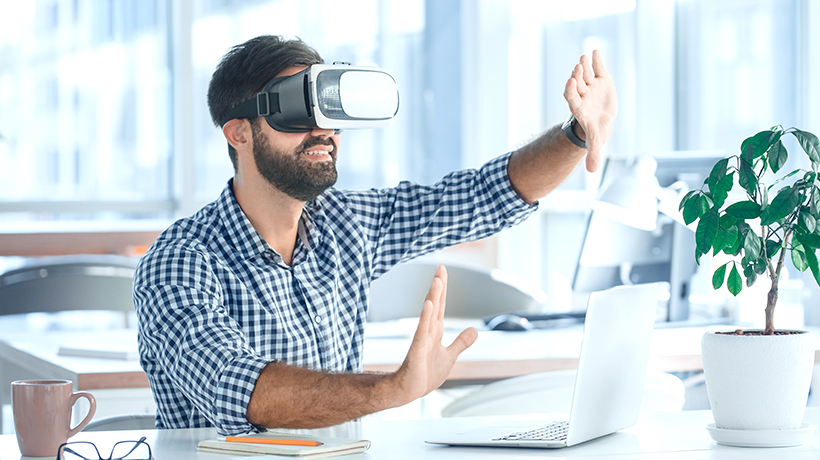 In this article, I share a case study on Virtual Reality in eLearning. It uses a microlearning nugget featuring Virtual Reality (VR) for induction and onboarding (using Adobe Captivate 2019). It shows you how the VR based approach can create an immersive learning experience.
How Can Virtual Reality Or A VR Based Approach Add Value To Online Training?
Earlier in the year, in my eBook on eLearning Trends and Predictions for 2018, I had highlighted the potential of AR/VR to create immersive learning experiences. Here is the extract from my eBook:
AR/VR For Immersive Learning
Without any doubt, AR/VR provides one of the most immersive learning experiences. Although this has seen considerable traction in 2017 and shows promise in 2018, it does come with a hefty price tag (and longer lead time to develop).
With the early adoption in training intended for hazardous workspaces (Health and Safety training) or complex simulations, we are already seeing the beginning of the usage of mobile apps that embed AR features.
Now, it is anticipated that this will eventually substitute scenarios, including branching scenarios as well as video based learning for behavioral change. This will open doors to its application in soft skills and potentially open doors to the wider application for corporate training.
As I was composing the eBook, I distinctly recall thinking about the fact that for the usage of Virtual Reality (VR) to see wider adoption in eLearning, we need authoring tool providers to offer this flexibility.
Adobe Captivate 2019's VR capability: During this year, my team worked on Adobe Captivate 2019 (beta release), and we experimented particularly with its VR capability to create formal and informal learning solutions. The case study featured in this article uses Adobe Captivate 2019.
VR Capability: The tool allows you to integrate basic Virtual Reality (VR) in eLearning solutions fairly easily through 360-degree images.
Interactions: You can add varied interactions through hotspots (to reveal more info in varied formats) and questions.
Impact: You will see microlearning nuggets featuring Virtual Reality (VR) create a higher engagement quotient, better recall, and a more interesting and immersive learning journey.
How Can Virtual Reality Or A VR Based Approach Add Value To The Induction And Onboarding Program?
Now, I share a case study that shows you how we integrated a Virtual Reality (VR) microlearning nugget into our induction and onboarding portal.
To show you the impact of Virtual Reality (VR) usage on the learning experience, as well as information recall and retention, I have used a "Before" and "After" approach.
An overview of our induction and onboarding program: Nearly 80% of our total workforce are Millennials. We had designed a learning portal based approach to offer our induction and onboarding program a few years ago. The program was up for a refresh this year, and we evaluated options to make the learning journey for the new inductees more engaging and immersive.
The current approach features new formats including:
Virtual Reality or VR.
More engaging formats for explainer and animated videos: I have selected 3 more assets that underwent changes in the design approach. The new approach resonates better with our millennial workforce.
Before
The initial approach featured:
Learning portal
Blended training
Mobile learning
Learning journey
Microlearning nuggets (featuring simple, people based videos, PDFs, and Interactive PDFs)
Gamified assessments
Leaderboards and stats to provide performance details
Common assessment for both online and facilitated sessions
After
The revised approach builds on the same core but features the following new formats as we designed the microlearning nuggets:
Introduction to the organization through Virtual Reality or VR.
More engaging microlearning formats for explainer and animated videos.
Asset 1: Introduction To The Organization
Before: Video Featuring Team Members
We had used a simple video format wherein team members talked about what they do, how they work, and what value each team brings to the table.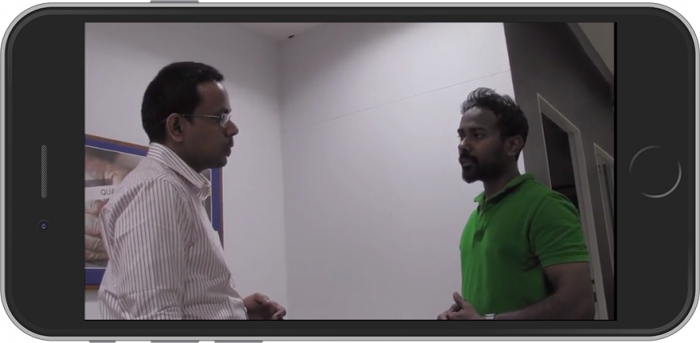 After: Virtual Reality Based Microlearning Nugget
We used the Virtual Reality (VR) capability to showcase this crucial section. When new team members join the organization, they are typically given an office tour followed by an introduction to each domain. It is virtually impossible to remember so many details in one go.
The Impact Of Virtual Reality (VR) Based Approach For Microlearning
The usage of the Virtual Reality technique enabled us to create a more interesting and immersive learning journey. This experience creates a higher recall and provides a clear takeaway on what we do and how each domain is aligned to our success. It also resonates well with our millennial workforce.
The learning journey featuring Virtual Reality technique is as follows:
Learners get a virtual tour of the office. They go through an interesting journey and can explore and revisit places as many times as they want.
On clicking the hotspots overlaid on relevant sections, they get the following information:
About our organization (our global presence, our awards, and accolades).
Introduction to each domain, what do they do, and what value each domain brings to the table.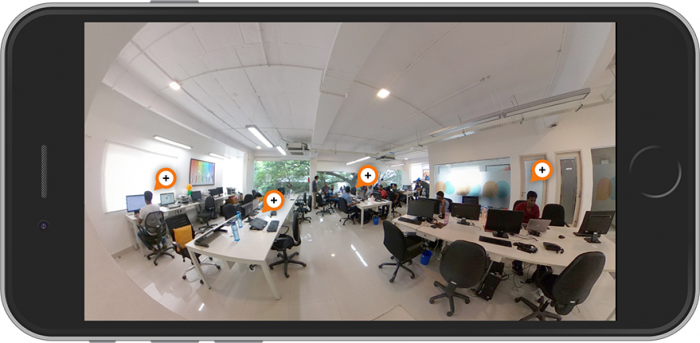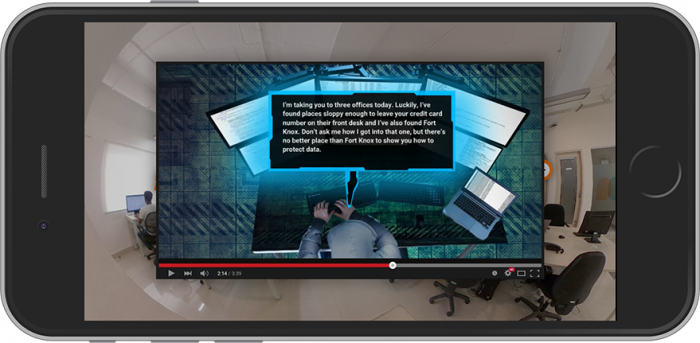 Let me also highlight 3 more approaches we adopted that further uplifted the engagement quotient of our induction and onboarding program.
Asset 2: Organizational Structure
Before: Text Based Approach
We had used a simple infographic presentation that showcased the organizational structure.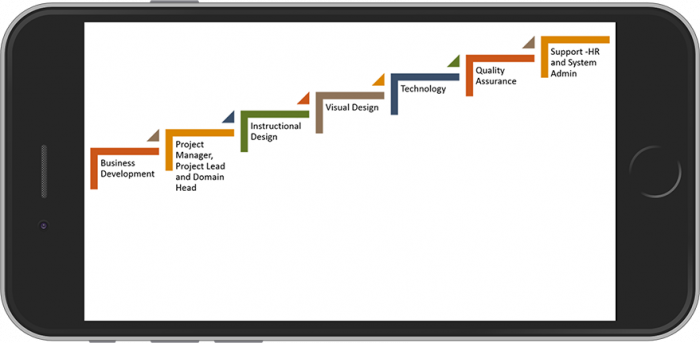 After: Animated Video
In this iteration, we changed the design approach to feature a millennial-centric design. We played with high-end graphics, animations featuring team members to create a much higher connect with new joinees.
The organization structure of the company was depicted using an engaging story based video. We used motion graphics and animation to create an impactful and easy-to-retain guide to the complete team structure.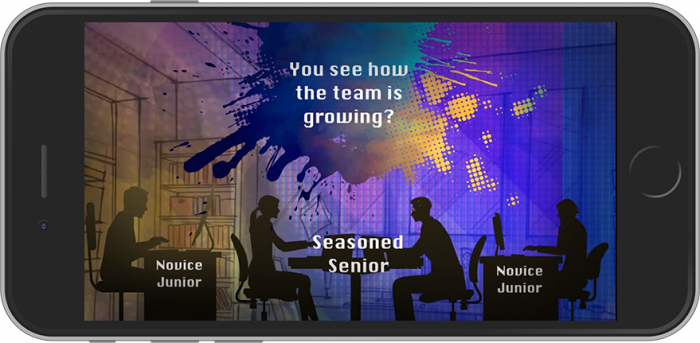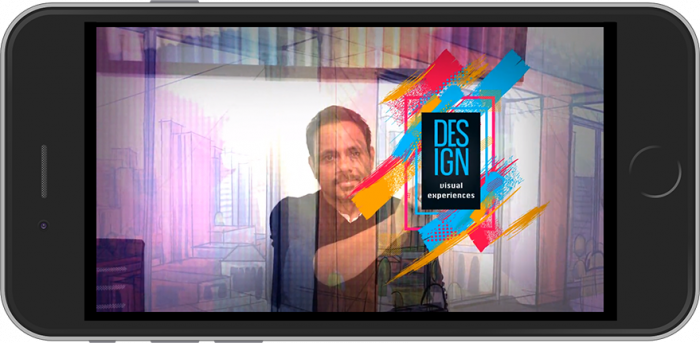 Asset 3: How To Create Your Success Story
Before: Explainer Video
We had used a simple video based format to showcase the culture and success path to new joinees who begin work in the company.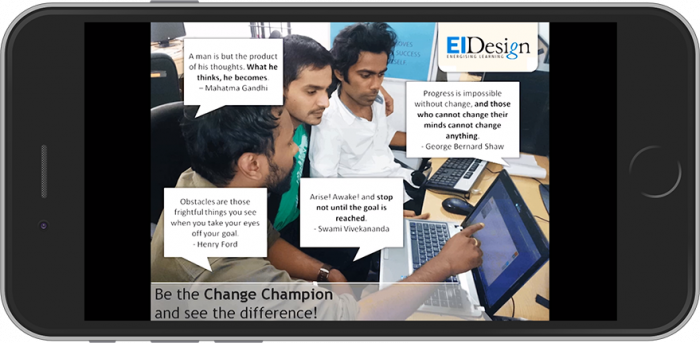 After: Explainer Video Featuring A Guide
It is very important for new joinees to know what it takes to be successful in a company. So, it is important for them to view a story from an expert through a real situation, as depicted in this nugget. In the new avatar, we used an explainer video of a guide and associated key messages to drive in the culture and path to success in the organization.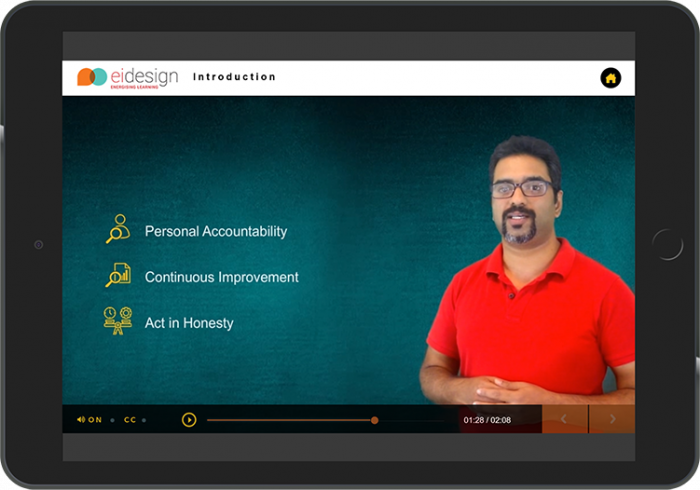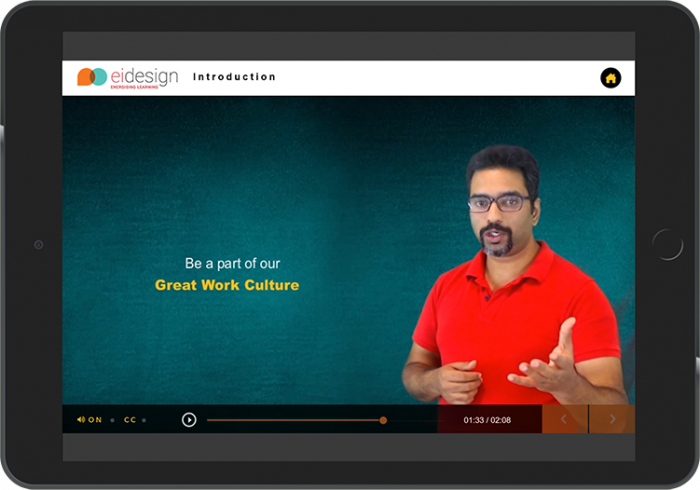 Asset 4: Gamified Assessments
Gamified assessments are a great way to make any learning solution fun and engaging. We use these at the end of each learning stage as an interesting way to check-point the learning. A sense of challenge and competition among the learners to constantly participate with the induction platform kept the learners further engaged.
In the new avatar, we refreshed the formats of the gamified assessments to make learning more interesting.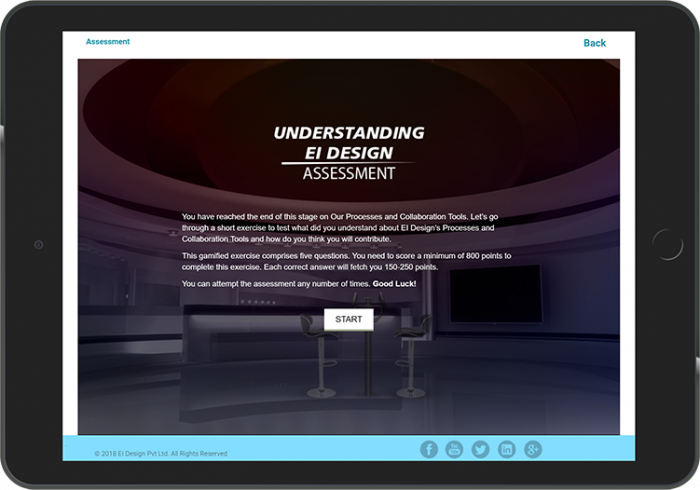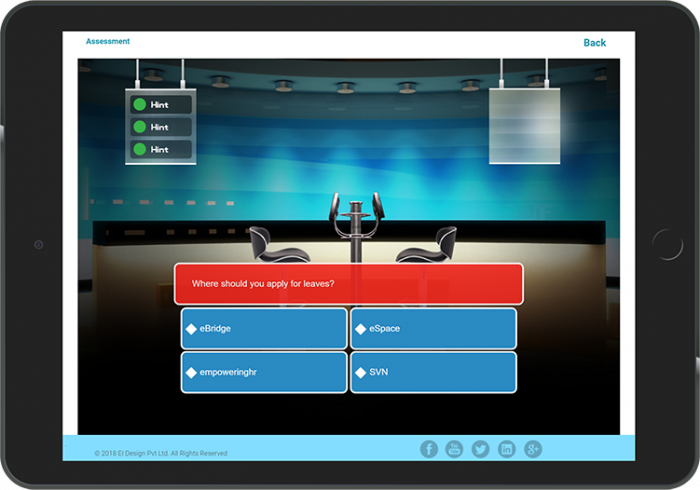 I hope this article provides you with cues on how you can use Virtual Reality or VR in eLearning. I do hope the featured case study shows you how you can enhance the impact of your induction and onboarding program by integrating Virtual Reality in eLearning.
On Oct 4th, 2018, I had conducted a webinar on 7 Learning Strategies To Transform Your Corporate Induction And Onboarding Training For Success.
This features a demo of Virtual Reality for eLearning (in the context of induction and onboarding). The screenshots featured in this article are from the same demo. If you are interested in finding out more about the webinar, please click here.
If you have any queries or need any specific support, do contact me at apandey@eidesign.net.
Read More:
Related Insights