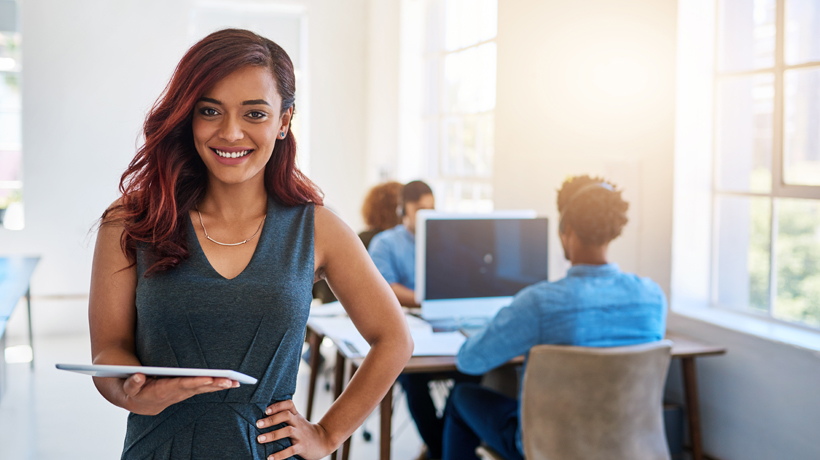 Microlearning-based training continues to rule and for good reasons! Fueled by learners who want to consume short, bite-sized learning on the go (read, on their smartphones); Microlearning-based training adoption in organizations globally is on an increase. In this article, I share 5 killer Microlearning examples for employee training.
Microlearning based trainings, particularly as Performance Support (that is, specific job aids or learning aids to support Formal Training), have been around for few years now.
In the last 2 years, we have seen an acceleration in the adoption of Microlearning for Formal Training. Using a series of Microlearning nuggets connected over a learning path or learning journey has proved to be an effective way to offer Formal Training.
With an increased maturity in its usage for Formal Training and Informal Training, Microlearning is one trend that is here to stay.
What Is Microlearning?
The concept of Microlearning is not new. In the traditional eLearning approach, Instructional Designers would focus on chunking the source content into manageable bites of information or bite-sized courses that are easy for the learners to assimilate.
Microlearning has its roots in the same concept and in today's context it is a short, focused learning nugget (designed to be 2-5 mins long and normally not exceeding 7 mins). It always has an associated outcome (it is this aspect that differentiates it from being merely an eLearning lite).
Given its size and precise definition, it is designed to promote effective learning on the go. The increased usage of mLearning or Mobile Learning as a core part of the learning strategy has further accelerated the usage of Microlearning.
How Micro Can You Go with Microlearning?
The idea behind creating effective Microlearning nuggets is to keep them as crisp as possible while ensuring that they are long enough to adequately cover a learning objective.
While there's no perfect length as such for Microlearning, ideally, they should be:
Easy to internalize.
They should be short enough for learners to consume them easily in one go.
Available to learners precisely at the time of their need.
The Microlearning experience should be such that it helps learners on the job at the moment of their need.
Designed to enable learners to act and practice.
The Microlearning experience should be action-oriented and help learners practice what they're learning.
What Is Not Microlearning?
Microlearning is not just breaking down a 10-hour training into small pieces. It's an action-oriented approach of offering bite-sized learning that gets learners to learn, act, and practice. The ideal way to go about creating Microlearning nuggets is to identify the larger learning objective and then drill it down to micro levels.
Why Should You Use Microlearning?
In a dynamically changed work-world, employees don't have a lot of time to invest in Formal Learning, and organizations seek any competitive edge they can leverage. Microlearning can help you deliver short, focused training content to your learners, which can produce specific outcomes in a shorter timeframe.
How to Design and Deliver Microlearning?
You can go about designing an effective Microlearning experience by following the given steps:
Create the "Master Learning Blueprint" for your course and define the learning goals.
Craft the "learning path" by converting your master learning goal into a series of nuggets.
Create a learning path and get your learners to complete milestones based on their convenience.
Microlearning can be delivered on all devices enabling the learners to move across devices (from a desktop/laptop at the office to their tablet/smartphone). However, there is a natural synergy between Microlearning and mLearning as these short nuggets are often consumed by learners on the go – on their smartphones.
Microlearning Benefits for Learners
A personalized learning approach

Personalized learning pathways match learners' aspirations and can serve as effective career pathways.

Just-in-time learning

Microlearning based training can address the majority of corporate training needs, including just-in-time learning aids for practice, proficiency gain, challenges, and reinforcement. It helps support "in the moment" needs, intermediate learning to build existing competencies, and transitional learning to help learners evolve into future roles.

Higher knowledge retention

Microlearning formats with its visual approach helps to outline the principal aspects, leading to higher recall and retention.

Mobile Learning

Microlearning can be delivered on all devices enabling learners to move across devices (from a desktop/laptop at the office to their tablet/smartphone). However, there is a natural synergy between Microlearning and Mobile Learning as these short nuggets are often consumed by learners at their own pace on the go – on their smartphones.

Self-paced Learning

Microlearning can be used as a highly effective and immersive learning approach to promote Self-paced Learning. It is available to learners within their workflow so that it can be accessed precisely at the moment of their need.

Higher engagement

Microlearning based trainings fit in as a highly effective learning approach to engage learners and enable organizations to enhance employee performance. Learners love it as they want training that is short and focused, helps them achieve a specific gain, and can be consumed "on the go."
Microlearning Benefits for Businesses
Higher ROI
There are various types Microlearning formats available to help you use bite-sized learning to enhance the learning experience and eventually your ROI.
Lower development costs
Due to short training duration, Microlearning costs are lower than traditional eLearning. They can be created and deployed much quicker than traditional eLearning.
Ease of development and distribution
On account of the run length and the typical formats used to develop Microlearning, these assets have a much shorter development cycle.
How Can Microlearning Make Your Corporate Training a Resounding Success?
At EI, our Microlearning based training is a mature practice that has evolved steadily over the last few years. We leverage Microlearning to drive learning in the flow of work, for performance support, to offset the Forgetting Curve, to reinforce learning, build employee learning habits, and for continuous learning. We foster a healthy learning and performance ecosystem rich with Microlearning options.
The range of our corporate training solutions that use Microlearning-based training approach include (but not limited to) the following:
Induction and Onboarding.
Soft Skills Training.
Professional Skills Training.
Application Simulations Training.
Product Training.
Sales Training.
Compliance Training.
Change Management initiatives.
From this huge repository, I pick 5 killer examples that showcase Microlearning based approach for employee training.
1. Professional Skills Training for Instructional Designers (Content Types)
This example features a Microlearning course with a story based visual wrapper.
Diverse Microlearning Formats (including videos in different design approaches) have been included in the flow of the course. The learner scrolls through, at his or her own pace, to reveal content and interact at specific points to view the nuggets.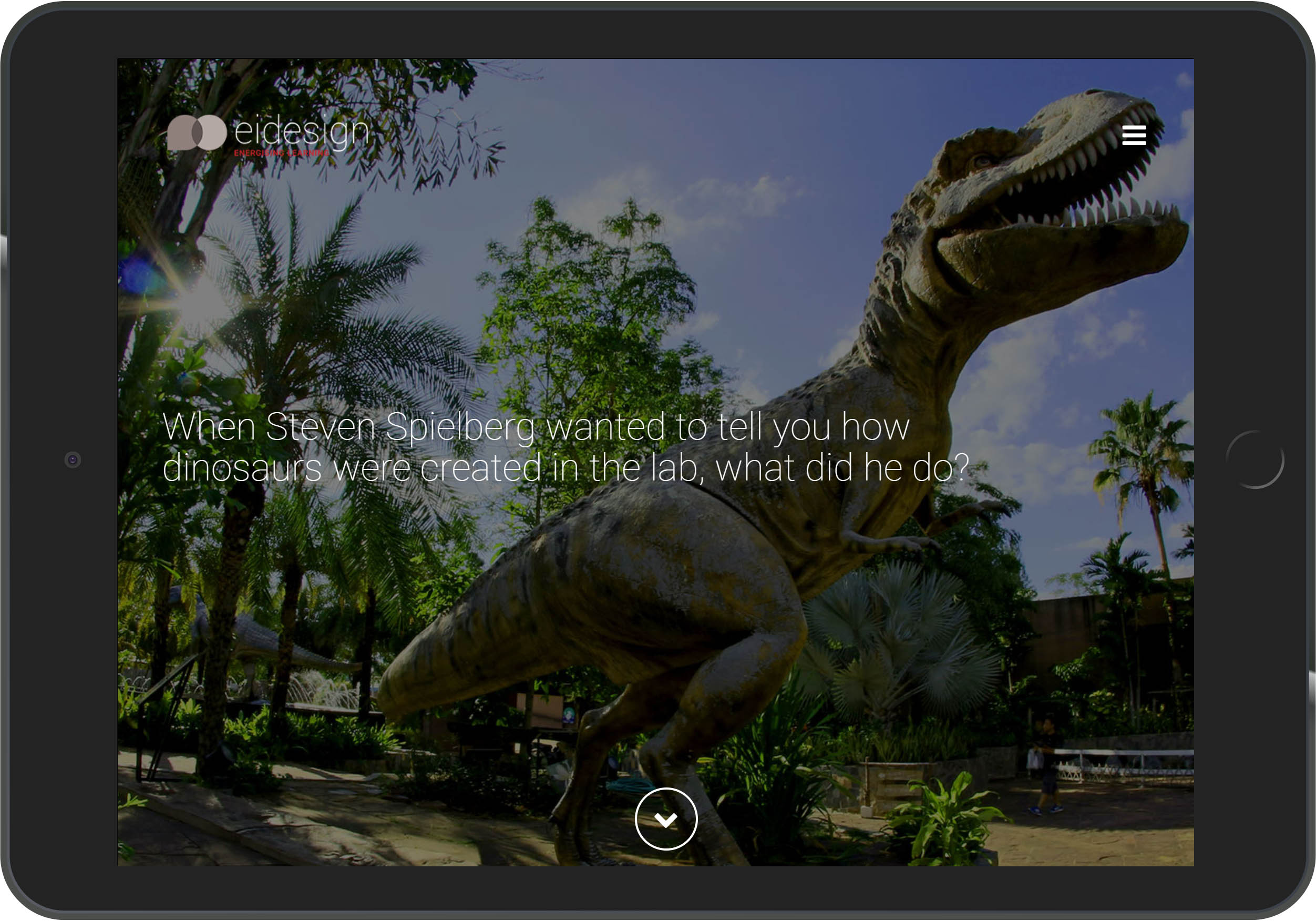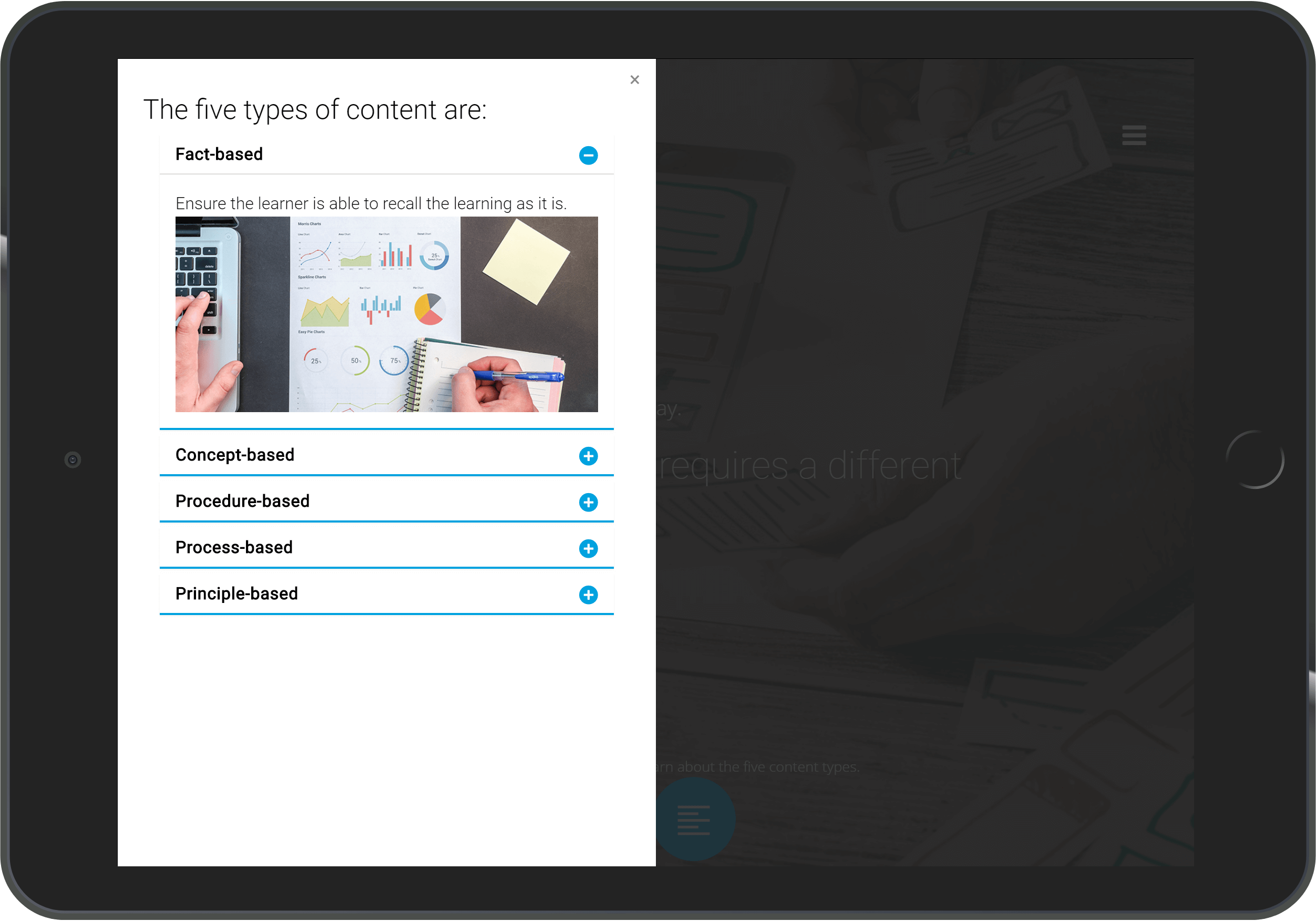 2. Account Management Fundamentals (Interactive Infographic Based Nugget)
This example features the Interactive Infographics based approach is used to create a micro-guide wherein the progress of the learner is Gamified.
The learners need to get a requisite number of points to move to the next level. They gain points from reviewing the content as well as challenges. Additionally, there is an expert who provides tips and key points to aid in solving the challenges. On completing a level, they get a badge.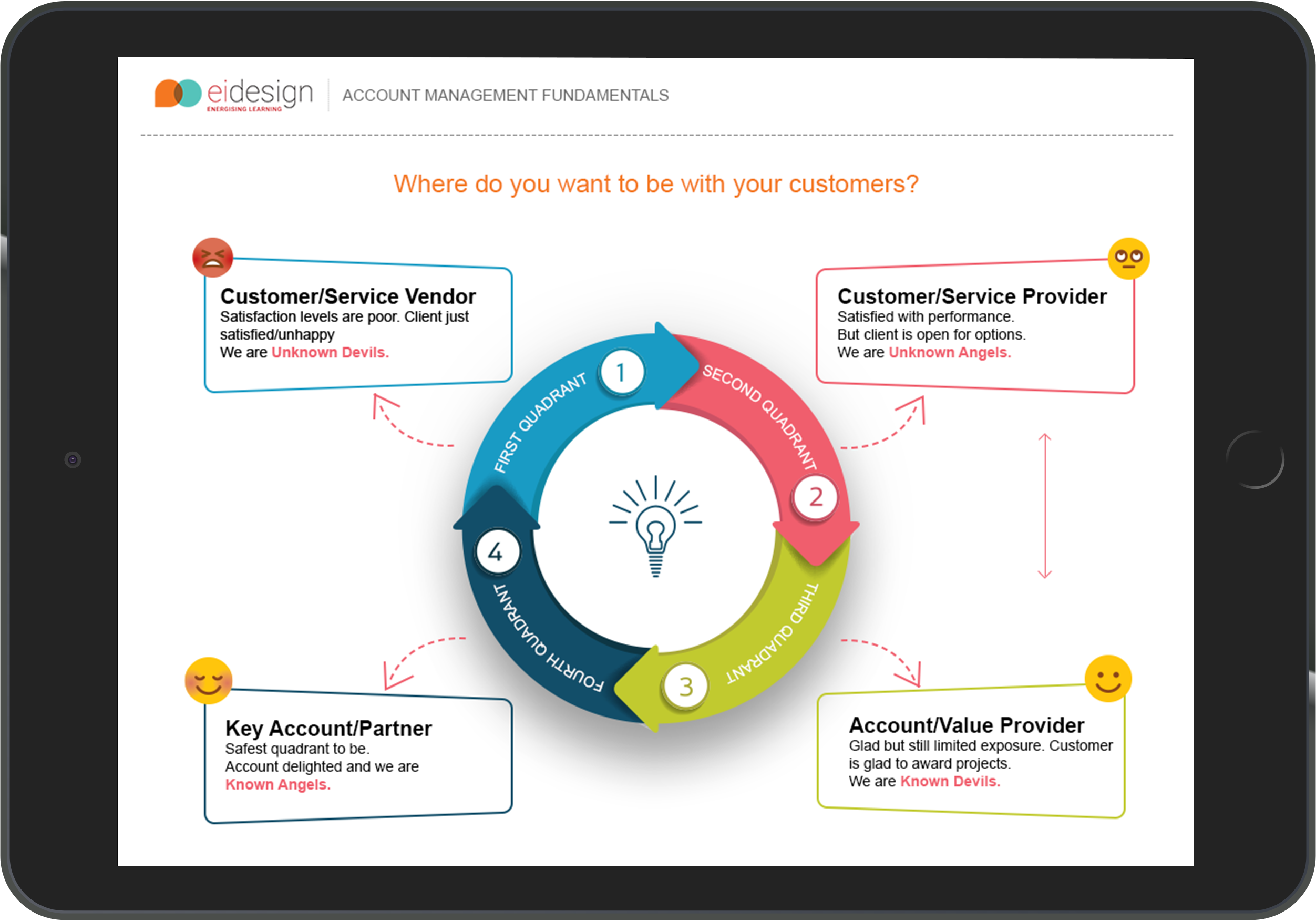 3. Generic Compliance: Health, Safety, and Environment (HSE) at Workplace
This example features a video that uses high-impact, contextual imagery and recaps the basic aspects of an HSE compliance course.
It reinforces the need for constant risk assessment of hazards at a workplace. Specifically, it uses a scenario to help learners identify a potential hazard and prompts the right action through feedback.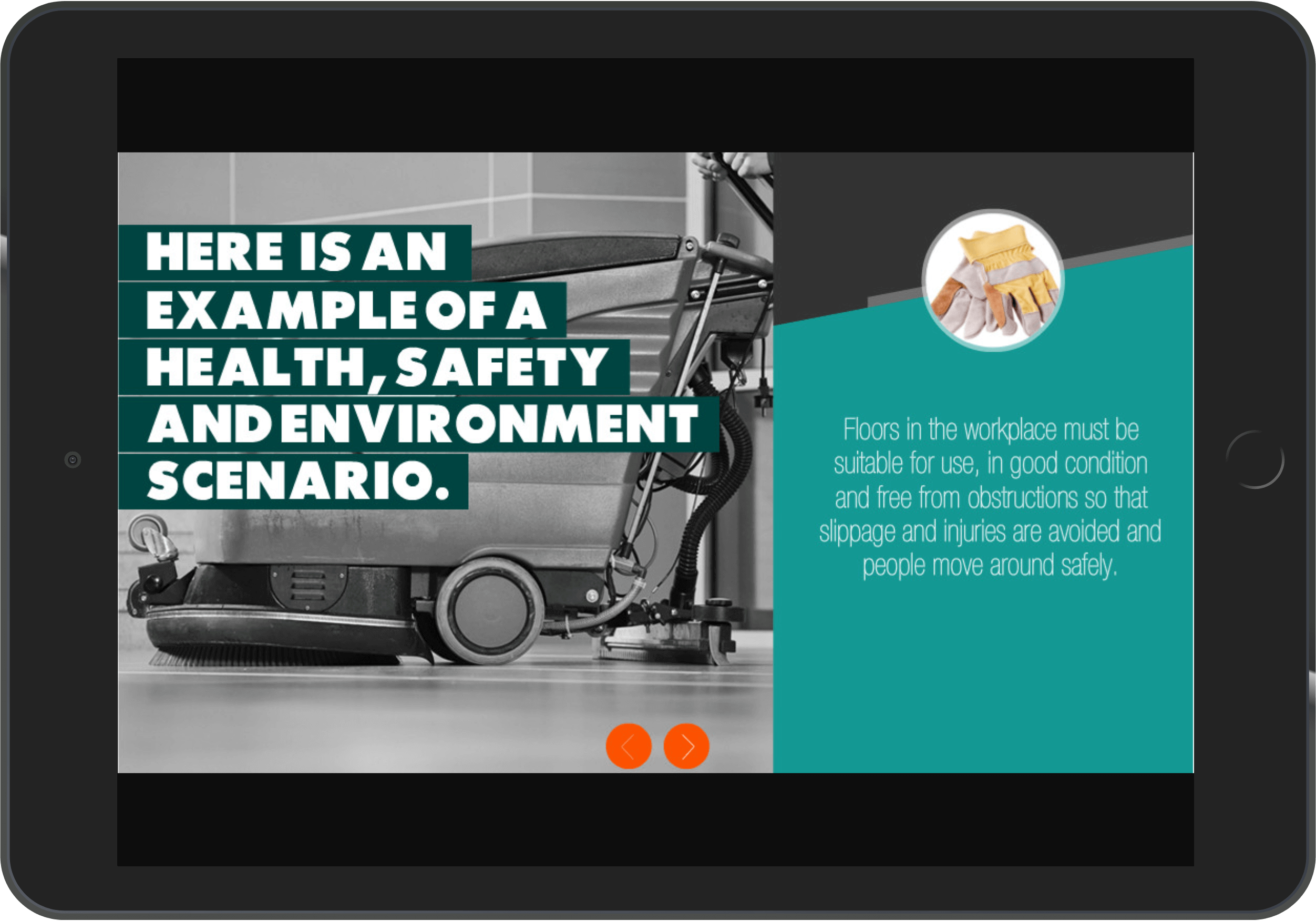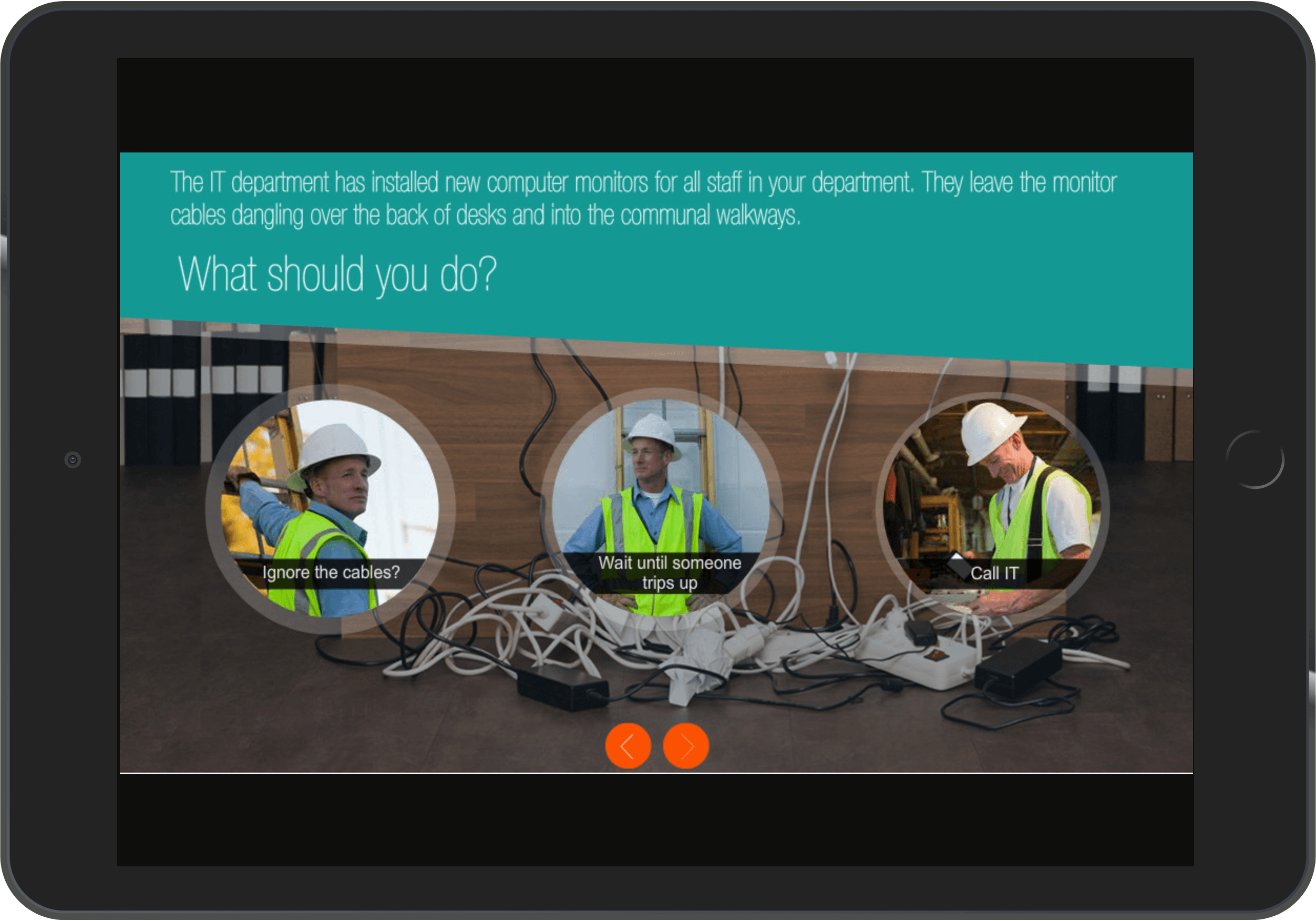 4. Professional Skills Training (Time Management)
This example features a Microlearning nugget that uses two innovative strategies, namely Scenario Based Learning and Gamified activities.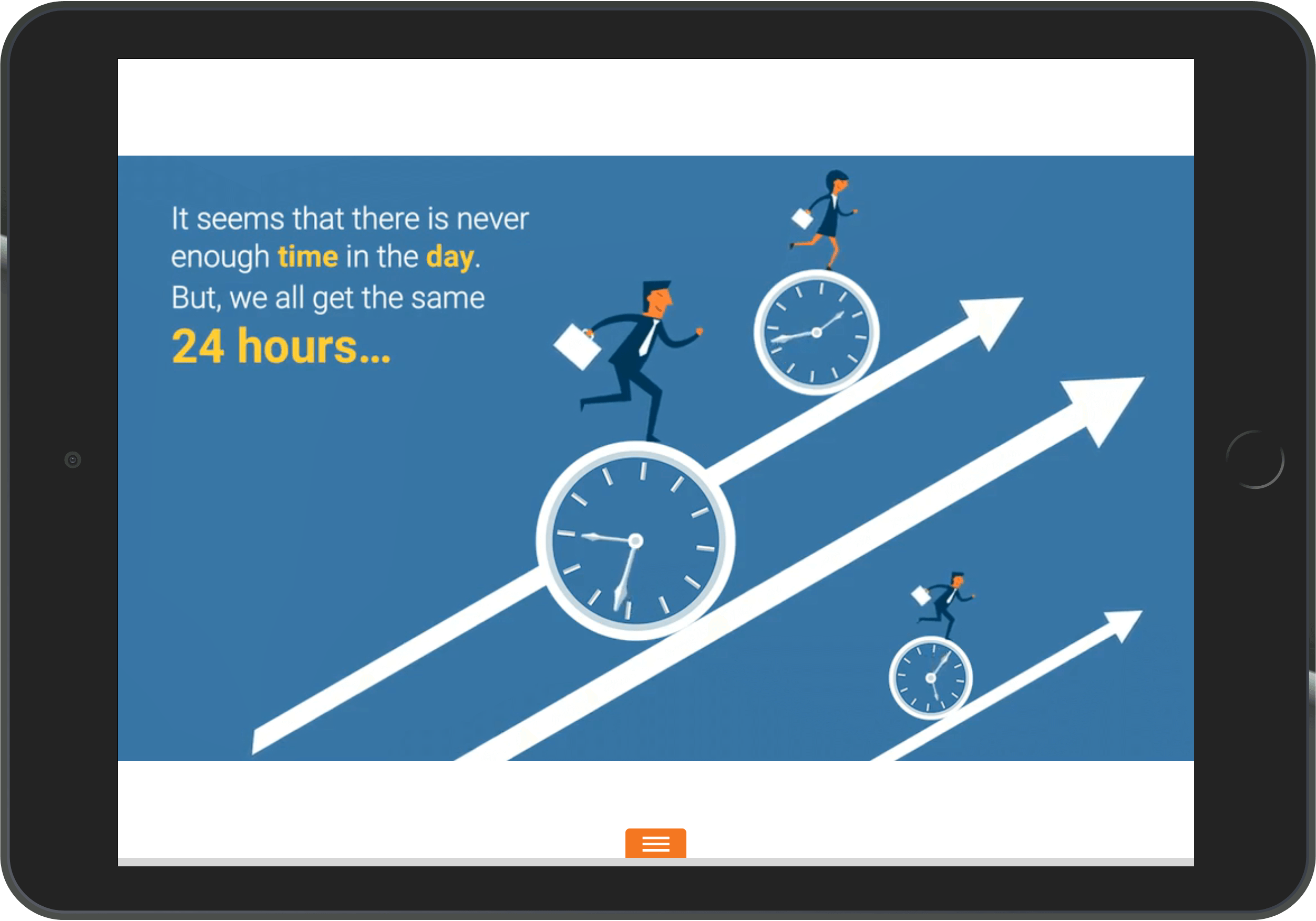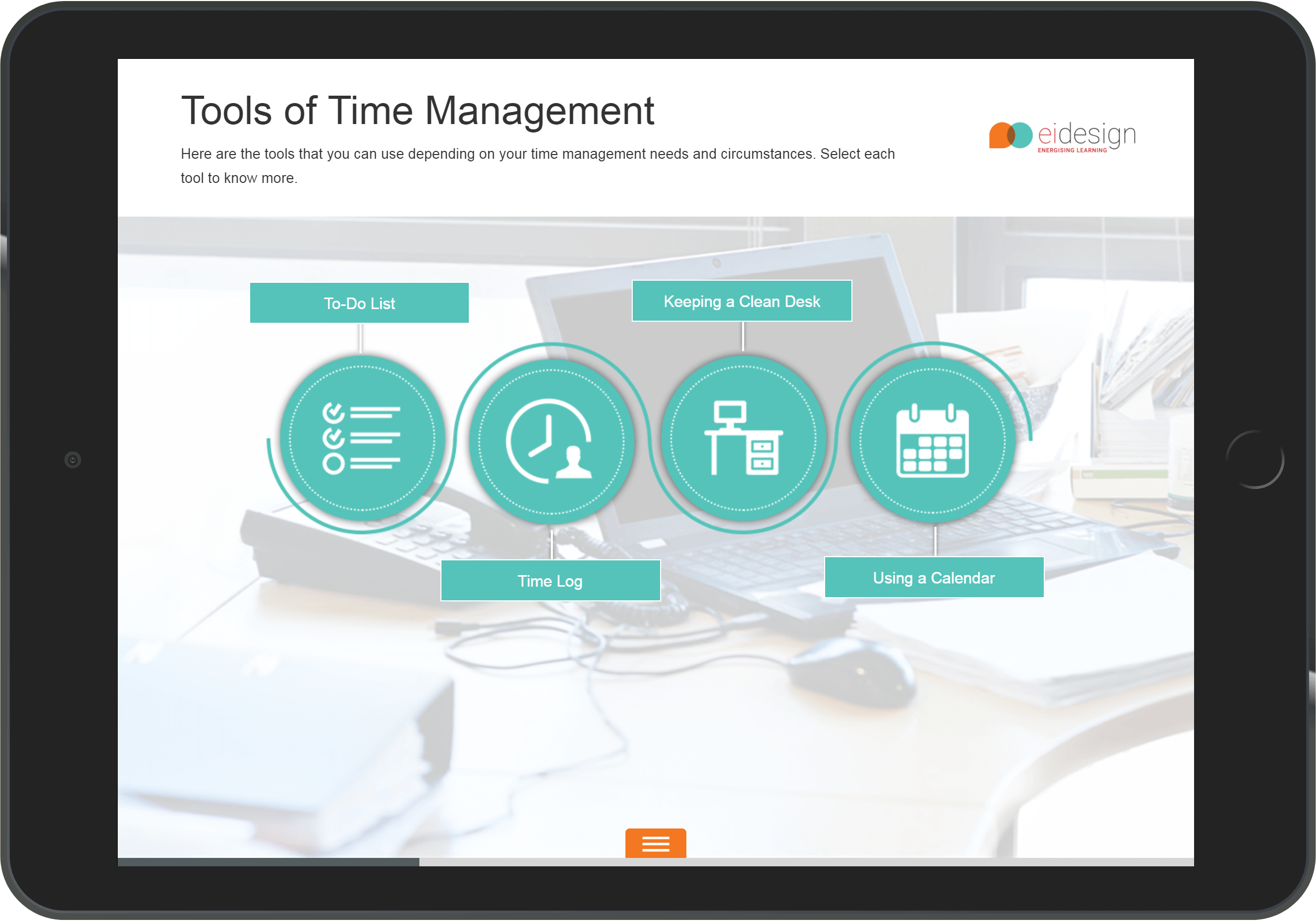 5. Compliance (Data Protection)
This example of a Microlearning nugget, "A date with Data Dave," features interactive parallax based scrolling (that is commonly used in websites).
It has engaging visuals and conversational language, which takes the learner through three offices with varying levels of data security. Along the journey, the learner is provided tips and best practices to protect data.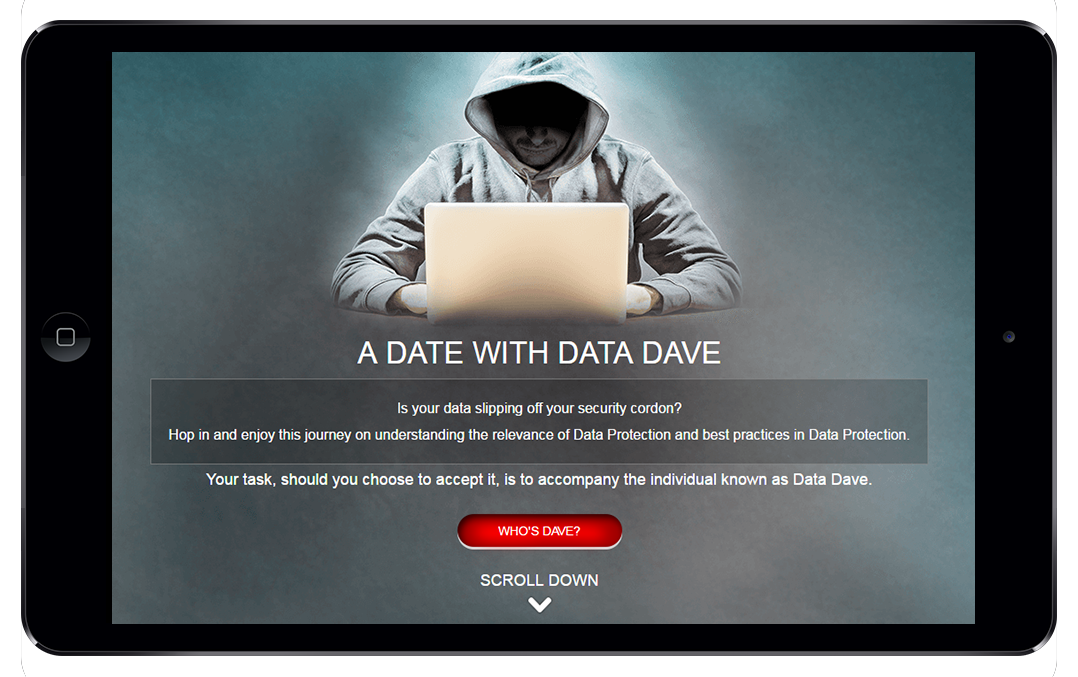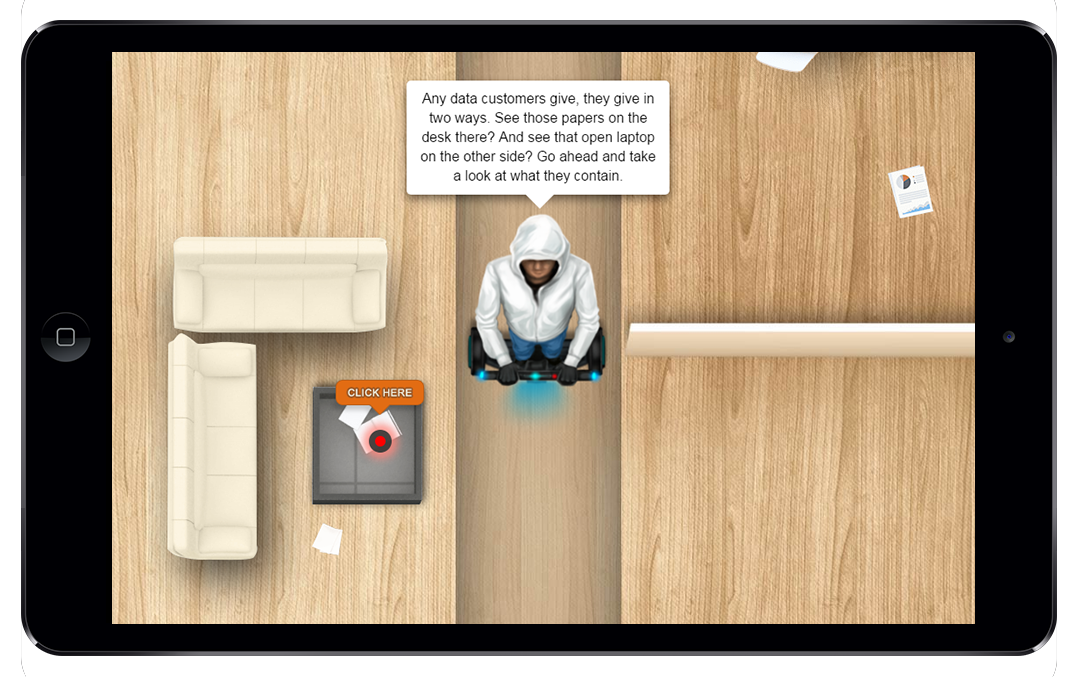 Summary
This article gives you pointers on how you can use a Microlearning based approach and address your Formal and Informal Training needs. I hope the featured Microlearning examples for employee training show you how you can use the techniques to create engaging and high-impact corporate training.
Meanwhile, if you have any specific queries, do contact me or leave a comment below.
Related Insights