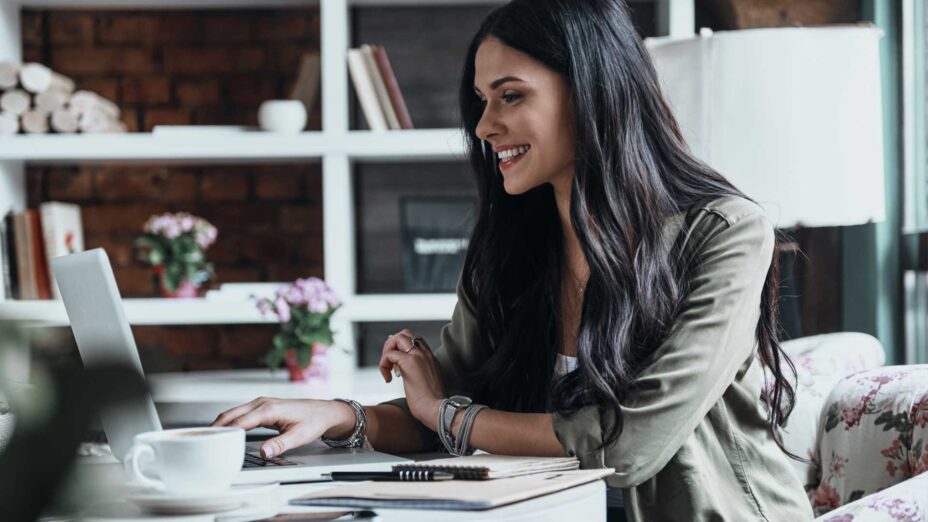 2020 was a uniquely challenging year but it was also an opportunity to identify what L&D teams are doing well and where they can improve. This article outlines what to watch for in 2021 as well as training and development strategies and tactics to plan for the year ahead.
The New Role of L&D Teams
If there's one thing we've learned in 2020, it's that the Learning and Development team's ability to focus on learner needs and supporting corporate strategy and tactics is the key to success. Training and development planning for 2021 should focus on the ability to evolve L&D, with an emphasis on the skills and performance consulting that can support business goals.
When planning for 2021, L&D leadership need to reframe their outlook on what effective training is. When COVID hit in March of 2020, many companies shifted their training from face-to-face to virtual live courses, hoping to do a 1-to-1 transition. But looking ahead, it's clear that a transition needs to include a reevaluation of key training metrics and success measures. L&D teams should focus proposed solutions based on enterprise goals and strategies, ensure that all stakeholders have a voice in the process, and foster a culture of continuous learning.
What Has Changed
A lot has changed – especially in the way people access and consume training. While some have considered this a short-term accommodation of the COVID-19 pandemic, it's more likely a portent of the future, or even a correction of the present.
When conducting training and development planning for 2021, consider the following aspects that emerged during the pandemic:
Most workforces have moved, and will continue to move, to a decentralized model. The companies that adhere to a traditional labor structure of a workforce limited to a small geographic area, hoping to find the best talent within driving distance of a specific office space, are likely to operate at a disadvantage.
Collaboration and innovation are possible – regardless of the geographic location of the employee.
Practitioners, leaders, and vendors should consider how they can best leverage this new take on employer/employee relationships, labor structures, geographic proximity, and employment options to capitalize on a global pool of talent.
Training and development teams that don't embrace this new workforce structure will quickly fall behind in the upcoming years. They're faced with one, or a combination of, three major problems:

They employ large teams mostly of specialists with a few Project Managers, each of whom are quickly overworked and create bottlenecks and inefficient workflows.
They employ large teams made of mostly generalists with few specialists or Project Managers. The quality of work suffers because the generalists are only capable of producing the most superficial learning objects.
Business leaders seek the best possible talent but if they are limited to a small geographic region, it can stunt the impact training and development has on customer performance and business success.
In each case, the former approach slows innovation and productivity. New knowledge work companies who have embraced the changes accepted in 2020 will overtake and out-compete those who don't in 2021. However, this presents new challenges to training and development – a distributed audience that is often inaccessible in face-to-face training modalities.
Factors to Consider in Training and Development Planning for 2021
Make remote learning a core part of the training and development strategy.
Training and development planning should focus on retraining traditional trainers so that they thrive in the virtual environment.
Invest in effective, learner-centric virtual platforms.
Embrace the increased demand for on-demand access to digital learning options, including a blend of instructor-led, blended, and eLearning modalities.
Empower learner-curated content, including recommendations and reviews, outside an LMS and available to learners within their workflow.
Consider the audience's device and connection
Plan for training and development that features short, focused, action-oriented learning (formal and informal) and leverages:

Scenario based learning.
Targeted short video based learning.
Important Considerations for Training Development Planning for 2021
Training and development planning for 2021 should:
Match the needs of the remote learner.
Address the rising demand for upskilling and closing the skills gap.
Include tactics to nudge learners to spaced learning exercises and result in driving the behavioral change.
Offer performance support systems (with instant or just-in-time learning aids) that are searchable and easily accessed.
Factor a budget of time and money for self-directed learning.
Provide longer term social learning opportunities that build relationships across an organization, regardless of location.
Address new challenges, including mental health, productivity skills, remote collaboration and leadership, strategy development and execution, and data literacy.
Demonstrate the business impact of training programs.
Use data to drive L&D strategies.
Understand employee needs, such as safety concerns (COVID) and diversity and inclusion.
Focus Areas – Training and Development Planning for 2021
Training and Development Planning for 2021 – Adopt Agile Methodology
Using the agile development methodology allows training and development teams to:
Iterate quickly and often, using things like design documents, graphical storyboards, and mockups to collect frequent feedback from stakeholders.
Ensure that the training and development process remains flexible, allowing the solution to evolve as the customer's vision solidifies.
Training and Development Planning for 2021 – Integrate Social and Informal Learning Strategies
Learners in 2021 expect and need informal and social learning opportunities. Focus training and development planning on the following areas:
Training and Development Planning for 2021 – Measure the Business Impact of Training
Identify an approach to measure and maximize the business impact of training. To do that, ensure that training content and modalities support enterprise strategy and tactics. Collaborate with business stakeholders, making sure all training solutions solve a business problem.
Use effective Training Needs Analysis (TNA), ensuring the training solution will impact the desired behaviors. Make sure that the TNA includes measurable behavior modifications. Consider training metrics beyond the basic hours learned and headcount.
2020 helped clarify the future of training and development. When conducting a training and development planning session for 2021, use these lessons as a guide on what to improve and what to embrace.
Want to learn how to measure the business impact of your training and development programs?
Take a look at this interactive presentation for insights on measuring and maximizing the business impact of your training and development programs.
Related Insights