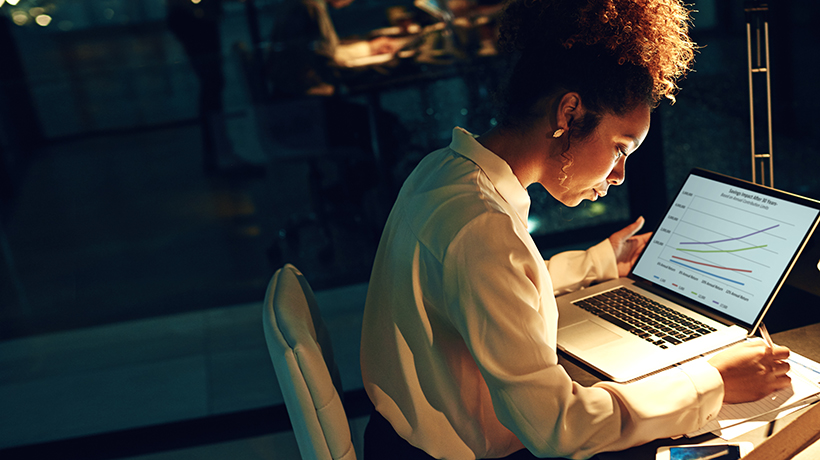 Companies face the challenge of doing more with less. Training teams are familiar with this, more so than other corporate departments. In this article, I show you how you can leverage rapid eLearning development to maximize your training budget.
Why Is Rapid eLearning Development Becoming A Significant Part Of Online Training Delivery? 
In the past, many organizations' L&D teams were made up of IDs and technical developers proficient in things like Flash and some of the next gen authoring tools.
As organizations accelerate their efforts to digitally transform training programs, they are looking for measures that can help them meet this need in a short time and with lesser budget spend. As a result, rapid eLearning development is becoming increasingly important.
There are many rapid eLearning development tools, such as Adapt Learning, Articulate Rise, CrossKnowledge – Mohive, dominKnow ONE, Elucidat, Evolve Authoring, Gomo Learning, and so on. These rapid eLearning development tools have automated much of the technical development, decreasing time, and training budget required to build viable courses.
What Value Does "Rapid" eLearning Development Offer To Organizations' Mandate Of Digital Transformation?
Rapid eLearning development is faster than traditional ways of content development as rapid eLearning tools streamline the development process, shrinking the project workflow.
For instance, the traditional eLearning development cycle may have looked something like this:
An ID completes the analysis, meets with the stakeholders often, and drafts a design document.
The ID passes off her analysis to the SMEs for a review.
The ID drafts learning outcomes as well as a solution skeleton.
Then, all of that goes through another stakeholder review.
The ID storyboards the solution, and once reviewed and approved by the stakeholders, passes them on to the developer.
The developer builds the course from scratch.
The SMEs review the course.
… and so on and so forth …
Until the purpose for the training is forgotten.
Instead, with rapid eLearning development, the eLearning development cycle looks like this:
An ID interviews the SMEs, collects existing artifacts, and quickly drafts a minimally viable product (MVP) using a template in the rapid eLearning development tool.
The ID demonstrates the MVP, gathers feedback, and continues to iterate until the course is done.
The ID then exports the course and ingests it in the LMS.
However, before moving forward with this approach, do consider its pros and cons.
| | |
| --- | --- |
| Pros | Cons |
| Minimally technical L&D professionals can quickly build engaging eLearning | Great learning designers may not be great UX designers |
| Increased focus on learning vs aesthetic presentation | Learning object visual and audio quality may decrease |
| Multiplying effect on training budget and effective utilization of personnel | Potential need to outsource specialized skills |
How Can Rapid eLearning Development Maximize Your Training Budget?
The rapid eLearning development tools help maximize training budgets as follows:
Instead of purchasing and learning how to use multiple applications, you can focus your training budget on one tool, saving money.
Rapid eLearning tools require lower technical requirements from the developers. In fact, you can have the Subject Matter Experts (SMEs) work directly on the tool and share the outputs with the team of developers for polishing it up.
Instead of hiring highly specialized and skilled developers, you can invest the same funds to have a richer combination of skills and add learning experience designers to augment the team capability. In those rare instances when you might need highly specialized skills, you can contract them rather than having them full time. In today's gig economy, there's an unlimited bench from which you can find those skills.
Turn-around time for developing eLearning courses decreases and this enables you to get a higher number of courses from the same team.
Short, iterative development cycles help you deliver a minimal viable product to your customer for quick review/fixes and this will help you manage a shorter time frame to go live.
Fewer people means easier communication and improved project flows. Thereby, the same team can handle more projects—leading to more courses per quarter.
Are There Any Tips That Can Be Used To Optimize Your Training Budgets With Rapid eLearning Development?
Don't try to do a 1-to-1 transformation of an ILT course in eLearning. Build your courses in consumable portions. What might have been a two-day ILT course could be a series of short eLearning courses.
Leverage templates. You won't have to start from scratch each time you build a new course.
Create re-usable frameworks.
Leverage the 3R's approach across all courses and learning resources—Recycle, Repurpose, and Reuse to meet your mandate.
Storyboard your courses before you begin building them. A well-designed course with clear objectives and a logical flow should still be your goal.
Assess your team's technical aptitude. How much training will it take to implement a new tool? Your strategy for implementing rapid eLearning development will help you successfully maximize your training budget.
Evaluate your team's skillset. If you're heavy on the development side, reskill or find learning experience designers.
What Else Should You Consider? 
The selection of a rapid eLearning tool is only the first step to maximize your training budget. Carefully consider your team's skillset and augment where needed, starting with small experiments. You'll quickly discover that your training budget's potential has multiplied, increasing the impact of your company's bottom line.
I hope this article gives you the required insights on how you can leverage rapid eLearning development to maximize your training budgets.
Meanwhile, if you have any specific queries, do contact me or leave a comment.
Read More
Related Insights