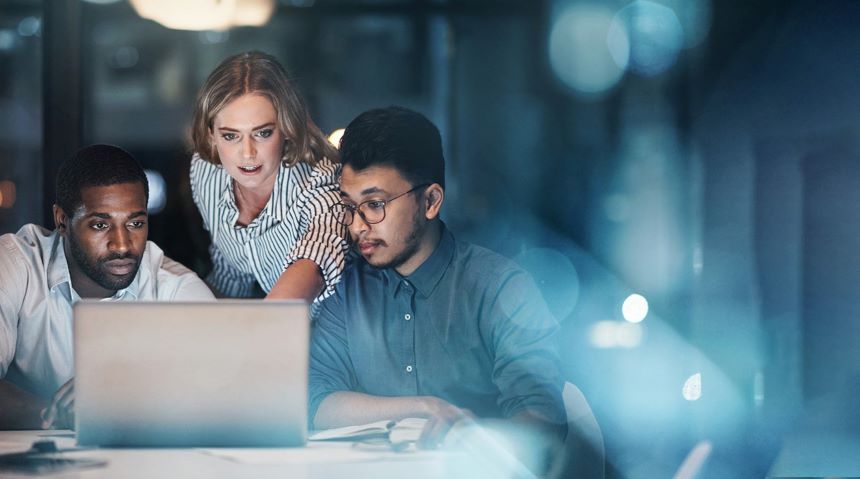 Artificial intelligence (AI) is rapidly advancing, as seen by the explosion of chatbots developed by OpenAI, Anthropic, Google, Microsoft and others. While AI delivers enormous productivity gains, it lacks human emotional intelligence — the ability to understand, empathize and connect on an emotional level.
As automation proliferates, emotional intelligence becomes even more critical across the workforce. A new Brandon Hall Group™ research brief, commissioned by EI Powered by MPS, explores the growing importance of emotional intelligence in the age of AI.
The report reveals that emotional intelligence enables collaboration, effective leadership, adaptability, better customer service and ethical decision-making. It provides solutions to potential issues arising from AI, such as job displacement and dehumanization.
With AI in the process of taking over more routine and analytical tasks, the 'softer' skills of emotional intelligence — empathy, communication, motivation — are crucial for managers and employees alike. Leadership training is already reflecting this shift, with 58% of organizations targeting emotional intelligence and 55% focusing on empathy, according to Brandon Hall Group™ research.
The research brief provides examples of how AI can improve learning, through personalized recommendations and adaptive learning platforms. However, it cautions the reader that AI lacks human creativity, emotional support and cultural awareness. This is where learning professionals must step in to address these gaps. Instructional designers and L&D leaders need heightened expertise to contextualize and humanize AI-generated learning content. Curriculum must be designed around emotional intelligence in order to fully engage today's diverse learners.
EI Powered by MPS, a Brandon Hall Group Smartchoice® Preferred Provider, recognizes these challenges. With over 30 years of learning design experience, EI integrates emotional intelligence and AI through frameworks like their Learning and Performance Ecosystem and the LITMUS Framework. These holistic approaches ensure that learning initiatives achieve desired outcomes for individuals and businesses.
Human-centered emotional intelligence combined with the scale of AI creates a powerful learning formula. But most organizations lack the in-house resources or capabilities to execute this combination effectively. That's where trusted partners like EI Powered by MPS come in.
Want the full picture on emotional intelligence in the age of AI? Access the exclusive research brief from Brandon Hall Group™ and EI Powered by MPS. Discover why emotional intelligence is moving from 'nice-to-have' to business necessity as AI transforms our workplaces. Get actionable insights to foster emotionally intelligent learning in your organization.
Related Insights