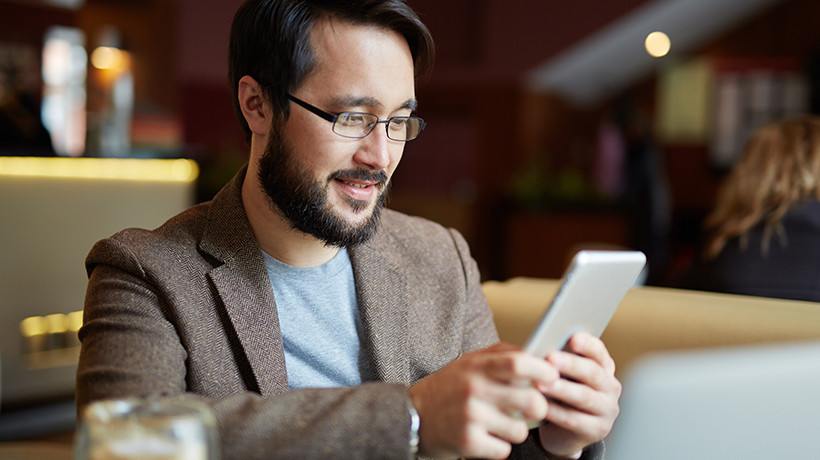 Recommendations make online training courses more effective by empowering staff with new skills and knowledge. Today, we look at 7 creative ways to include them in your eLearning course design.
How To Incorporate Recommendations In Personalized Online Training
Recommendations are a great way to offer more value to your corporate learners. But it's also an effective way to increase your eLearning course sales by promoting related online training content, if you're going the eCommerce route. When offering personalized recommendations, you don't want to overwhelm your corporate learners and make them feel like you are forcing their hand. Putting that supplement online training content in front of them should be done in a subtle yet recognizable manner. Here are 7 creative ways to add recommendations to personalized online training to help corporate learners identify areas for improvement without creating offense.
1. Interactive Assessments At The End Of Each Online Training Module
This is perhaps the easiest, yet most effective, method for both you and your corporate learners. At the end of each online training module, you can integrate a quick eLearning assessment that can help you assess the effectiveness of the online training course. For corporate learners, this can be an opportunity to test what they have learned and identify personal strengths and weaknesses on their own. The key is to use qualitative, interactive eLearning assessments to get a feel for how well they comprehend the online training content. Not simply how much they have memorized. For example, an online training simulation allows them to apply their skills and gauge their task mastery. Based on the answers that the corporate learner has given, you can recommend personalized online training resources that troubleshoot problem areas revealed through the eLearning assessment. You can also recommend another online training course that is similar to the module that the corporate learner has just completed.
2. Incorporate Short Videos
The emphasis here should be on the word "short". Videos are a great way to give corporate learners a break from the online training module and pinpoint personal gaps. The video displayed is based on their performance during the preceding online training activity or assessment. It can be a three-minute refresher that focuses on a related skill or an online training tutorial that shows them how to successfully complete each step. The goal is to make the videos short enough that they don't mind watching, yet long enough to pass on the intended information.
3. Custom-Tailored eLearning Course Catalogs
Many online training courses feature eLearning course catalogs that cover the entire spectrum. In other words, everyone accesses the same catalog and clicks on online training resources that are relevant to them. However, you can apply this same principle to your recommendations by displaying personalized eLearning course catalogs based on the employee's performance. For example, a serious game helps identify skill or knowledge gaps they must address in order to improve workplace productivity. As a result, the personalized eLearning course catalog features specific online training resources that pertain to the online training topics and abilities they need to work on, instead of forcing them to sift through a long list of online training activities or modules to look for ideal matches.
4. Personalized eLearning Course Maps
This creative recommendation idea involves a fluid eLearning course map that adjusts after every online training course or milestone. For example, the employee scores low on the final exam for the company policy module. In response, their online training path shifts to incorporate relevant online training activities or resources to help improve their understanding, such as microlearning online training tutorials that cover the company dress code or harassment policy. Your LMS may even have built-in automation features that allow you to set parameters to steer corporate learners in the right direction. For instance, if an employee achieves a low score (less than 75%) on the product knowledge quiz, the system automatically adds another course branch onto their map.
5. Email Lists
Ideally, if you have set up your online training course the right way, you should be able to obtain learners' emails. During the enrollment process, you could quickly ask them to sign up for an email list. You can even offer a discount or just promise to send them valuable information in exchange for their contact details. If you notice that a corporate learner is falling behind or underperforming, send personalized recommendations directly to their inbox.
However, you should make sure that the email messages are well regulated and don't end up looking like spam. As an added bonus, you can use the email list for future marketing campaigns. Just make sure that you maintain full transparency and let employees know what the information will be used for. Also, give them the ability to opt out of future email messages.
6. Helpful Online In-Course Guides
This puts a human face to online training recommendations. Include a character-based guide who points out problem areas and offers employees personal tips and advice. For example, a detailed explanation of which skills they need to improve, why, and what online training resources they can use. Instead of merely listing the performance behaviors they need to focus on, an online in-course guide offers one-on-one support.
7. Impromptu Polls
Instead of telling corporate learners what they need to do to bridge gaps, why not give them the opportunity to choose the best course of action and develop their own personalized online training path. Include a quick poll at the end of the online training activity or module to pinpoint their goals or preferences. Then display a list of recommendations based on the results. For example, the poll reveals that they prefer audio-based online training resources and rank "product knowledge" high on their list of training priorities. As such, one of their recommendations might be a podcast that focuses on your new product line.
Recommendations are a valuable asset to your remote employees and your organization, as they allow you to achieve your objectives more effectively. However, in order to consider them, they must be packaged and introduced the right way. With these 7 tips, you can easily introduce corporate learners to new horizons without bogging them down with information or singling them out.
Wondering how do you create a company-wide online training program that still resonates with people on a personal level? Read the article 8 Tips To Create Personalized Online Training Paths to discover 8 tips to create personalized online training paths to meet your staff's individual needs.
Related Insights