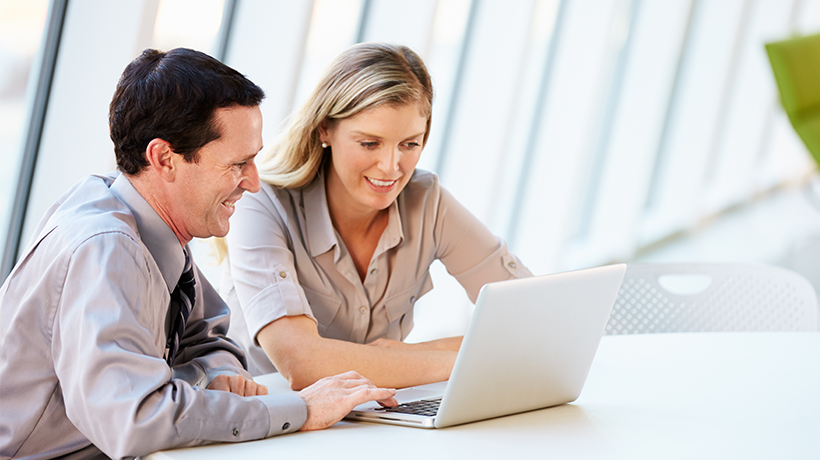 Learning technologies help you empower employees and equip them with all the knowledge they need to mitigate risks. But only if you know how to use them wisely and avoid the most common pitfalls. This article features 6 mistakes you should never make when developing compliance online training courses.
Common Mistakes To Avoid In Compliance Online Training
Organizations can run into some trouble when developing online training courses, no matter what the subject matter might be. What works in person may not necessarily translate in eLearning environments. Likewise, even the technology itself can become a distraction or prevent employees from absorbing the information. Below are 6 mistakes organizations usually make when developing compliance online training courses. As well as tips to help you avoid them entirely so that you can reduce risks and improve employee engagement.
1. Transferring Classroom Training To eLearning (Without Any Modifications)
The approach for compliance training is completely different when it comes to instructor-led training and online training. So, you can't expect to transfer all your printed training material to your online training course and call it a day. eLearning allows you to personalize the training content and engage employees, even if the topic may be dry or dull. Learning technologies are there to not only help you digitize your traditional training resources but to up the interactivity factor. It's also a great time to do some housekeeping and omit information that's outdated or irrelevant. As well as convert text-based training tools into real-world activities and microlearning online training resources. For example, a printed manual becomes an interactive online training tutorial or infographic.
2. Lack Of Audience Research
Even though you know that you are creating compliance online training, you still need a firm grasp of who you're creating it for. Compliance online training needs to be designed in such a way that the preferences, needs, and goals of the audience and the organizations are met. Conduct surveys and assessments to identify gaps and gauge employee expectations. Group discussions and live online training events are other great ways to tap into the minds of your audience. One of the most egregious errors you can make when developing compliance online training is assuming that everyone requires the same tools. They may all require the same information to avoid violations. But the mode of delivery makes all the difference when it comes to emotional connectivity and employee participation.
3. Content Too Text-Heavy
While the type of online training content you use should be based on the audience, you don't want an online training course that is too text-heavy either. Compliance on its own is not the most interesting of topics, so boredom is a force to be reckoned with. You need to find a balance between the amount of text used and other mediums of eLearning, such as videos and audio elements. Convert step-by-step task manuals into engaging video demos or online training tutorials. If there is no way around it, text-based tools are best. You can generate more interest by gamifying the online training experience. For example, incorporating a badge-based reward system to ignite employee motivation. Also, make certain that you chunk the text content to avoid cognitive overload and employee confusion.
4. Leave Zero Room For Modification
An ongoing eLearning development approach should be taken when it comes to designing compliance online training courses. Organizations and industries evolve over time, so should your online training. Take a more fluid approach to the online training material. Continually reevaluate your metrics, policies, and regulations to look for areas of improvement. As things in compliance change, so should content and its context. Your online training approach must also adjust over time. Assess employees' progress and ask them for their eLearning feedback. Do they need more "moment of need" support resources to reinforce knowledge and prevent violations? Does the online training content still align with your brand identity and online training objectives? Nothing is set in stone, especially in regard to compliance online training.
5. Complicating The Online Training With Too Much Technology
You don't want to overcomplicate online training for your employees by using too many tools. Or trying to wow them with so many visuals and interactive elements that they lose sight of the learning objectives. Learning technologies take the online training content to a whole new level, but that shouldn't overshadow the subject matter. Sometimes the best way to impart the information so that employees can commit it to memory is a straightforward checklist. Or a simplified infographic that contains all the essentials without causing cognitive overwhelm. Clutter can also complicate matters, so keep the eLearning course layout simple but memorable to improve employee engagement.
6. Overlooking Social Training Opportunities
Often the most profound online training experiences happen organically. Co-workers discuss recent issues they've encountered on the job and exchange tips or advice. You can offer them this opportunity by incorporating social learning into your online training strategy. For instance, host live online training events or integrate social media groups where they can interact with peers. Another great way to facilitate collaboration and in-house knowledge sharing is to launch a coaching program. Co-workers hold one another accountable and meet up weekly/monthly to discuss compliance topics and experiences. Set up some guidelines so that they stay on track and avoid conflicts. You should also highlight which tools are available to them so that they can resolve issues internally and streamline communication. For example, they can use eLearning Project Management platforms or closed corporate eLearning groups to provide peer-based support.
Creating a compliance online training course, like any online training course, requires proper planning and strategy. Especially if you want the compliance online training to be effective for both employee and organizational growth. The goal is to impart the takeaways in a way that's easy to comprehend and remember so that employees uphold company standards. Not to mention, avoid costly violations that negatively impact ROI and your brand's reputation. No matter if you are developing a new compliance online training course or updating your existing one. Keep these 6 mistakes in mind so you don't end up making them.
Related Insights