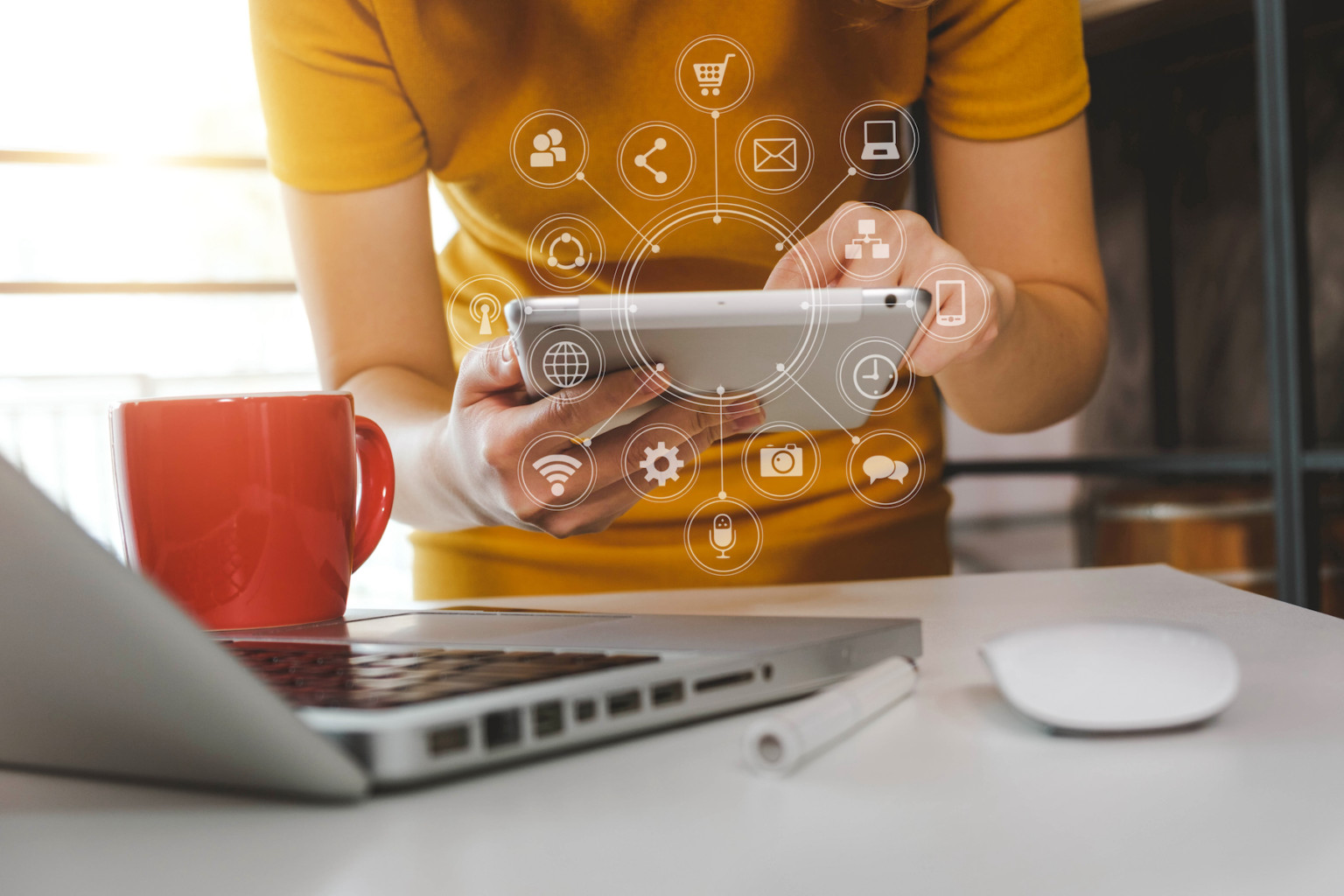 A year or so into the pandemic, organizations are still trying to find their way in a world without in-person training. Despite years of considering a variety of digital approaches, few companies were prepared to train a remote workforce that could not meet face-to-face. 
In the initial weeks following the inception of stay-at-home orders, most companies turned to what they thought were the closest digital equivalents to in-person, instructor-led sessions. At the beginning of April 2020, nearly 90% of companies said they switched to webinars and 70% used virtual instructor-led sessions. By July, the percentage of companies using VILT as a replacement for ILT dropped by 40%. What happened?
It turns out that the transition from face-to-face to virtual learning is not as simple as having an available platform. Companies realized that the in-person content did not translate well to the digital space. Additionally, instructors and facilitators who excelled when teaching face-to-face often lacked the unique skill set required in a virtual setting. From the learners' perspective, many L&D teams failed to consider the engagement and collaboration intrinsic to face-to-face activities, leaving a great void when switching to virtual solutions. Learners became less engaged in the learning and felt disconnected from their peers. Remote learners need a wider variety of options than just an online meeting platform. 
To address these issues, companies need not abandon virtual training. They just need to take a more targeted, strategic approach toward virtual training transformation. When done right, virtual training can be incredibly effective and engaging. 
Brandon Hall Group Smartchoice Platinum Preferred Provider EI has been helping organizations transform their training approaches well before the pandemic and are well-positioned to assist organizations finding themselves challenged in this new environment. They offer consulting services to help create high-impact virtual training strategies as well as helping with the rollout of the strategy; assessing the training effectiveness and impact; and upskilling trainers, instructors and facilitators to successfully transition from ILT to VILT or a blended approach. They also help companies put together fully online, self-paced training programs.
Some of the ways they help clients include:
Over the past year, EI has released eBooks, webinars and workshop sessions — all aimed at helping L&D leaders navigate the world of training remote workforces and the new workplace dynamics that come with it. They've helped many companies adopt new virtual training approaches, including EI's own Next Gen Blended Learning Model, to not only meet the immediate needs of the pandemic environment but also drive the learning's impact into the future.
–David Wentworth, Principal Analyst, Brandon Hall Group
Related Insights