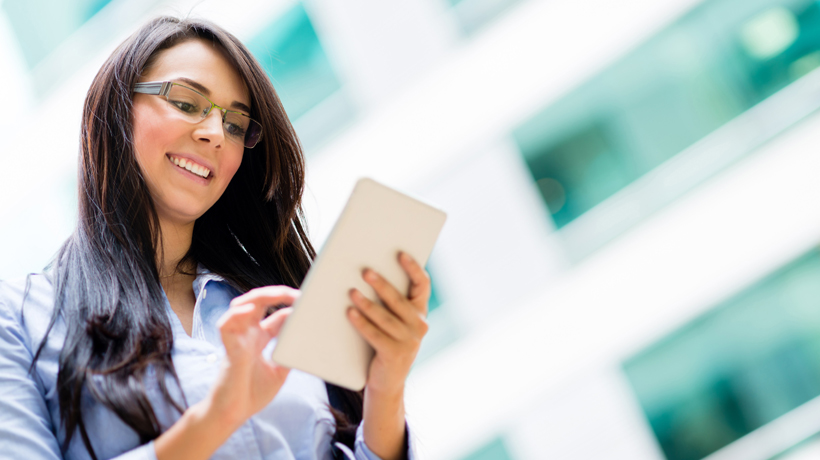 How To Develop Real World Online Training Simulations With Limited Resources
Real world simulations give employees the opportunity to utilize their skills, knowledge, and experience in a practical setting. They're able to interact with virtual personas, perform every step, and identify gaps that hinder workplace productivity. One of the most common misconceptions is that it costs a tidy sum to create these immersive and engaging training tools. Fortunately, these tips can help you create real world online training simulations, regardless of your budget or graphic design experience.
1.  Start With A Pre-Built Template
There are numerous online training simulation templates to help you save time and stretch your resources. You may have to pay for the download or software. However, you can reuse it time and again to develop immersive eLearning simulations for your online training course. You also don't have to hire an Instructional Designer to create one from scratch, as it features customizable placeholders. Another option is investing in a custom-tailored template built from the ground up that includes your branding. Then repurposing it for future projects.
2.  Repurpose Your Online Training Resources
There are other assets you can repurpose for your online training simulation, as well. Such as online training tutorials or real world examples that can be integrated into the eLearning course design. Or even serve as a springboard for your simulation storyboard. Other materials to consider are images, cut-out characters, and audio files that help you maximize resource allocation. Just make certain that they all tie into the learning objective and enrich the online training experience. Never include extraneous multimedia for the sake of entertainment value.
3.  Use Images And Sounds Straight From The Workplace
It doesn't get more realistic and relatable than pictures and sound effects taken directly from the work environment. Do a photo shoot if you don't already have images on file and invite employees to record audio snippets. You can also create video cut-scenes to make the simulation even more interactive. If on-the-job multimedia is out of the question, purchase royalty free images, sound effects, and background audio to enrich your simulation.
4. Tap Into Your In-House Talent
You may already have staff members who are adept at graphic design or have a unique vocal talent. Compile an in-house team to help you develop online training simulations on a tight budget. Someone might even be familiar with the software you're using and be able to provide pointers to lower the learning curve. Just bear in mind that they still have their usual job obligations and don't overload them with too many tasks.
5. Develop A Text-Based Simulation
Your simulation doesn't necessarily have to be video-based. In fact, you can create a simulation that involves a combination of text and images to reduce development time and cost. Employees read the introduction to meet the character and learn about their situation or challenge. Essentially, setting the scene. Then they must select a response based on the first question or prompt. Which redirects them to the page that corresponds to that decision-making path.
6. Use An Interactive Video Format
You can even make it more engaging by transforming the simulation into an interactive video. At the end of each scene, two or more choices appear on the screen and the user must click on the appropriate link. This leads them to the next video in the storyline, which features the positive or negative consequences of their decision. For example, they chose to negotiate a fairer price instead of immediately agreeing on the client's bid. Which results in the client either walking away from the table or sealing the deal with a handshake, depending on how the employee handled the situation in the previous scenes.
7. Choose A Rapid eLearning Authoring Tool With Built-In Assets
Most rapid eLearning authoring tools have built-in online asset libraries that feature everything from cut-out characters to templates. As such, they can help you reduce simulation development costs and expedite the process. Some eLearning content providers also offer add-on media packages to expand the online training library. If possible, sign up for a free demo so that you can evaluate the repository firsthand. Look for themes that support the subject matter, as well as the customization features. Are you able to incorporate your branding and work-related images? Does the tool have a broad range of interactions to choose from? These features are particularly important for teams that lack eLearning design experience, as they save you the time and trouble of mastering the basics before diving into the development process. For instance, you won't have to train a team member in coding or hire a professional programmer to customize the eLearning template.
8. Develop A Realistic Budget Beforehand
You're working with limited resources, which makes it even more essential to take stock of your assets and plan accordingly. Which resources can you repurpose to cut costs? Do you already own the necessary software? Or do you have to invest more money into your eLearning toolbox? In some cases, it may be more cost effective to outsource the eLearning project, as the eLearning content provider has all the experience and software required. If you still want to take the DIY approach, a realistic budget should include time spent, payroll hours, and additional resources, such as purchasing images or hiring voice over actors. In addition, leave some room for unexpected costs and development delays.
Real world online training simulations are also great qualitative assessment tools. As they give employees the power to evaluate their own performance and identify skill gaps. Particularly when they're paired with personalized recommendations and immediate eLearning feedback that highlights learner strengths and areas for improvement. Use this article to facilitate real world application and evaluate employee progress.
Are you looking for ways to make your eLearning course stand out from the crowd? What is AR/VR's true potential for online training? Download our free eBook Step Into The Screen: AR/VR Technology's Role In The Future Of eLearning to find out about the benefits of using Augmented and Virtual Reality technologies in eLearning, how to integrate AR/VR into eLearning courses and some of the best practices to create online training courses with AR technology.
Related Insights