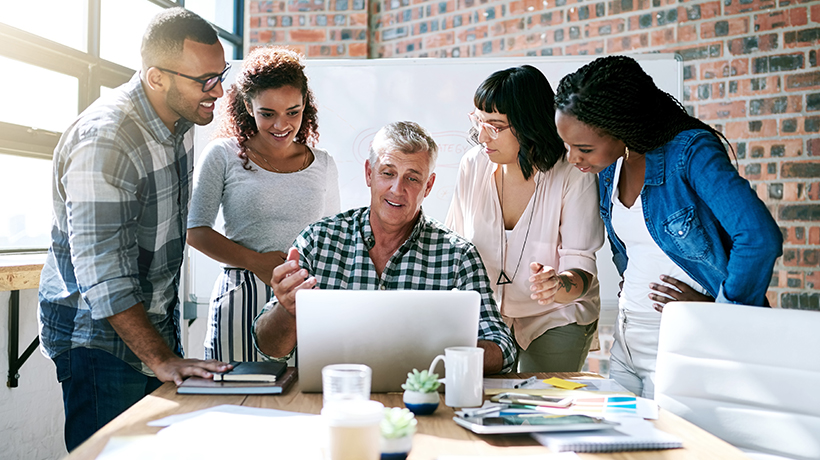 From times immemorial, stories have been used to pass knowledge and wisdom through the generations. Using stories for eLearning (or Storytorials) is an established creative Instructional Design approach that creates relatable and engaging learning experiences.
In this blog, I share two story based learning examples on professional skills training (part of a suite of online courses for Instructional Designers).
Background
A story-based-tutorial or a storytorial blends the power of storytelling and principles of Instructional Design to create engaging learning experiences.
The key advantages of using a storytorial or story based learning approach are:
We all love a good story and it makes the learning fun
It leads to a higher retention, we always remember a good story
A compelling narrative will keep the learner hooked even when the content is dry or difficult
Like a story, this Instructional Design approach can have a single narrative that connects all components of learning into a single fold or multiple plots (scenarios). All we need to watch out for is the fact that the story should uplift the way content is presented and it must be relatable. Else, it will not create the required impact.
Let me showcase this through 2 examples that illustrate how can you create the required learner engagement, create a sticky learning experience and uplift the content by stringing it through a story.
Example 1: Writing Effective Storyboards
Learning mandate: Explain the key components of a storyboard and provide the tips and guidelines for creating an effective storyboard.
Instructional Strategy: Writing a storyboard is one of the primary and essential requirements expected of an Instructional Designer. How can we present the relevant information in a manner that is not preachy or prescriptive and will enable learners to apply it in an actual work environment? These two aspects formed the basis selecting a storytorial or story based learning approach for this course.
A story-based learning approach (a storytorial) has been used as an innovative and engaging strategy to present information that would serve as a refresher to most IDs in the field and enable new IDs to apply the learning to create effective storyboards.
The Story: The Course highlights key aspects of storyboard creation through the character of Nina, who is an Instructional Designer and has bagged her first job as an ID:
The interview process, preceded by the preparation for the interview serves as a tool to reinforce or refresh some basics of storyboarding skills.
Nina's first assignment, after bagging the job, forms the remaining part of the "story" and highlights the key aspects to remember while creating a storyboard.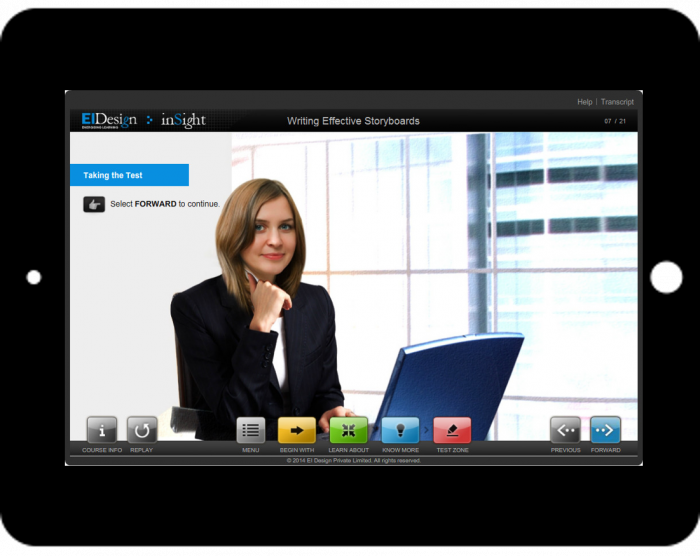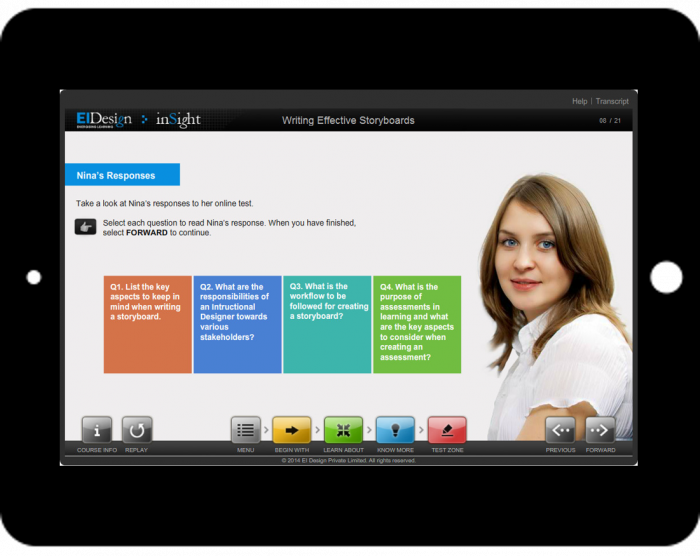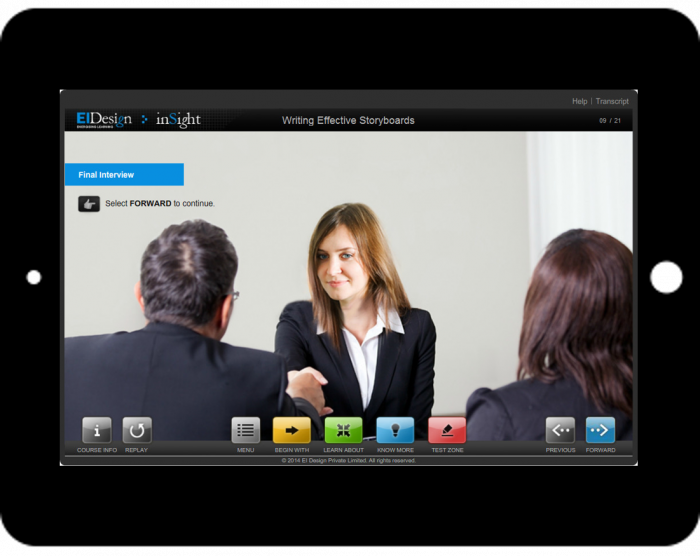 Example 2: Content Types and Their Visualisation Approaches
Learning mandate: Explain the content types and how each can be presented visually to build an engaging and interactive course.
The Story: We felt that instead of listing out or describing various content types and their visualisation techniques, it would be helpful for learners to go through a story that reflects this information in a much more engaging and interesting format.
The story introduces us to a team of Instructional Designers, who have been assigned the task of creating an eLearning course. Their analysis of the storyboard and its review and discussions around the ways to present the content of the eLearning course form the premise to present the information on content types.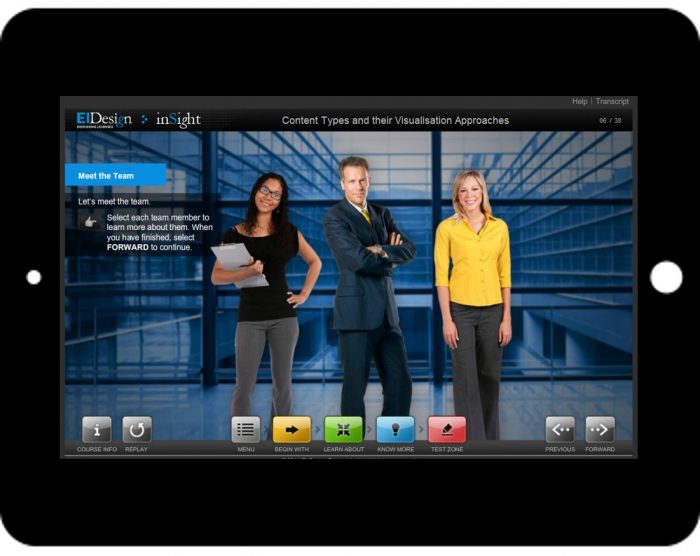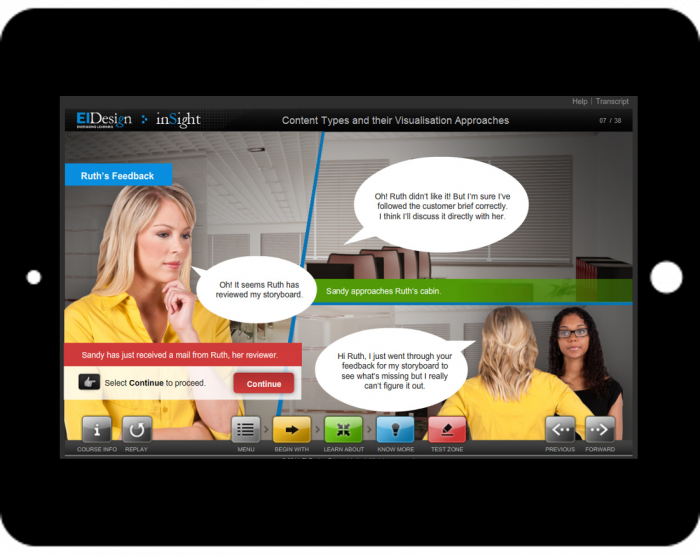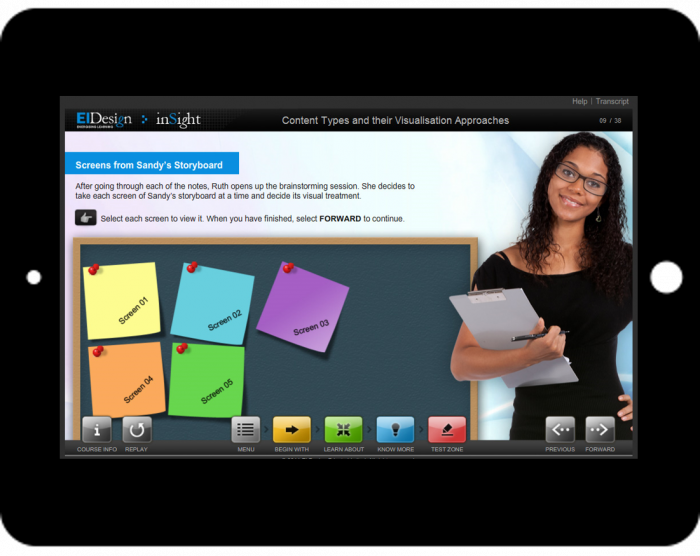 Note: Both examples featured here are part of our suite of 15 online courses for Instructional Designers. This series features many other creative Instructional design approaches. Click here for more details.
I hope this blog provides you with insights on how you can use story-based learning strategy to enhance the learning experience.
Need More?
Want more insights on how you can use creative Instructional Design techniques and achieve a better learner engagement?
If you want pointers on how to use story-based learning approaches to create engaging learning experiences or have any specific requirement or query, schedule a call with our learning consultants or you can write to me directly at apandey@eidesign.net.
Read More
Related Insights