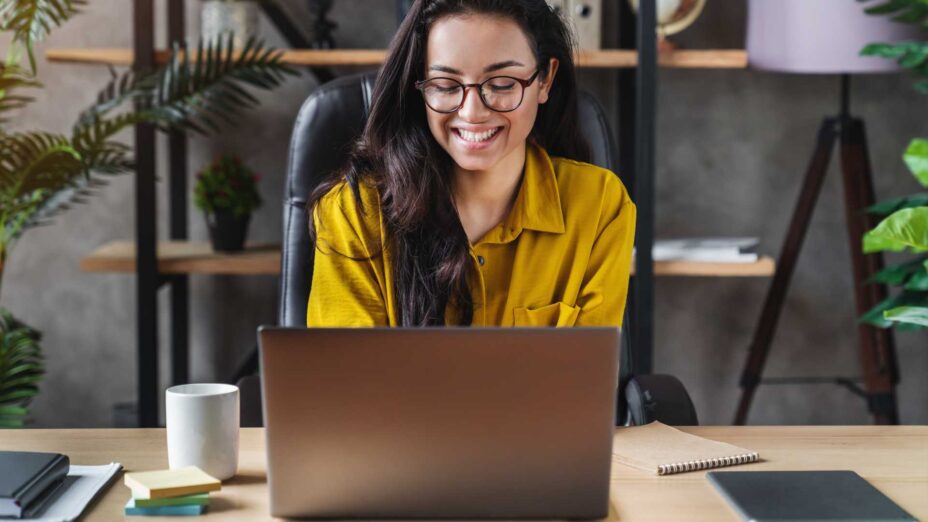 Organizations comprising lifelong learners adapt faster to dynamic exigencies and innovate solutions for previously unrecognized markets. This article explains why learning must be an enterprise priority and outlines ways to build lifelong learners.
Why Should Continuous Learning and Development Be a C-suite Priority?
From both the employer and the employee perspective, there are a number of reasons that C-Suite should make L&D an ongoing priority.
For established firms, the ability to learn and adapt to change is at the core of success in business. Otherwise, upstart firms will identify and service formerly unrecognized needs and markets and replace incumbent firms.
Workforce development is critical to maximize the value and impact of organizational change management efforts. COVID 19 is an example of a black swan event – Black swan events cannot be predicted but still happen. Storms, stumbling economies, social upheaval, earthquakes, pandemics – all are black swan events that are impossible to predict but still happen and upend business as usual. Those who are lifelong learners are more able to quickly recognize changing situations and adapt, experiment, and find success not despite, but because of unforeseen events.
Lifelong learners tend to be more engaged employees. It's certainly clear that organizations who emphasize learning as an expected and natural part of the job enjoy higher employee engagement.
Rich employee development and corporate training is quickly becoming a key differentiator between companies competing for talent. Potential employees want to work for companies that value lifelong learning. Employees report higher satisfaction and workplace happiness when working at organizations with a healthy learning environment.
In the past, organizations have tried to buy or hire high performers. But the expense of hiring, firing, and recruiting is unsustainable, not to mention the unhealthy culture that develops among employees.
From the employee perspective, it's clear that individuals desire and need to continue learning new skills, knowledge, and capabilities.
Employees seek out employers who foster a healthy learning environment and support them in their learning efforts.
Employees should ask themselves if they'll be ready when their opportunity arrives to shine. If they work for an organization that encourages, empowers, and rewards lifelong learners, they'll easily be able to answer "yes" to that question.
While university and college degrees have merit, lifelong learning is essential to an individual's professional success and survival. The world continues to change, and learning is the only antidote to quickly evolving economic and technological disruptions.
How Do You Establish a Culture of Lifelong Learning in Your Organization?
Leaders need to listen to how employees talk about learning and time spent on learning activities. Employees talk about how they applied concepts from learning programs, failed, iterated, and tried again. If leaders don't observe employees talking about what they've learned and tried, or if they hear employees using terms like "I don't have time for that training," they should be concerned that they have a cultural problem.
To create a culture of lifelong learning, leaders should:
Make learning an organizational priority – Enterprise strategy and goals should include tactics that emphasize and require learning.
Demonstrate the value of learning to employees – By recognizing and rewarding those who take advantage of and apply what they learn through training and learning opportunities.
Provide formal and informal options for employees to learn and grow.
Create frictionless learning opportunities, many of which occur in the flow of work.
Invest more formal L&D efforts toward teaching people how to learn. Most employees are used to being spoon-fed information they need for upskilling and top-down process modifications. But employees drive, own their learning, and understand what options for lifelong learning are available and how to leverage them most effectively.
Create learning paths to help people move closer to their short- and long-term professional aspirations based on organizational skills and future market needs.
Model learning behaviors and capitalize the development of learning processes and tools.
How Do You Build an Army of Lifelong Learners?
Of the many requirements that make up the promotion process in the US Marines, a required reading list is often highlighted by those inside and those outside the Marines. Jim Mattis, the former leader of the US Marines said that "If you haven't read hundreds of books, you are functionally illiterate, and you will be incompetent, because your personal experiences alone aren't broad enough to sustain you." This instills in Marines the invaluable attribute of lifelong learning. In addition to the inherent value of reading, organizations can leverage the following practices to build an army of lifelong learners:
The future of learning is not in the classroom. It's in discovering ways to do better while doing the work. Organizations need to provide opportunities to learn in the flow of work.
Reward those who have a bias for action and take calculated risks, learn from their mistakes, and celebrate failure.
Leaders need to model desired behavior – learn, share what they learned, and visibly participate with others in learning.
Reward learning – highlight those who complete formal and less-formal training and education programs.
Build a culture where learning is the default state – not something that requires professional sacrifices.
Promote informal learning – including self-directed and social learning.
Make learning interesting and create awareness around training and learning options.
Change the behavior of the L&D team to that of the guide on the side.
Parting Thoughts
Lifelong learners adapt faster to dynamic situations and evolving business needs. They're more capable of incremental and disruptive innovations. Organizations that build lifelong learners are more successful, profitable, and anti-fragile in the face of today's volatile business environment.
Want to know how to drive continuous learning outside the formal training environment?
Download our eBook to learn how to create a connected learning solution where you can support formal training with informal learning opportunities. In this eBook, we show you how to leverage social learning, just-in-time learning/job aids, and other strategies you can adopt to sustain continuous learning.
Related Insights