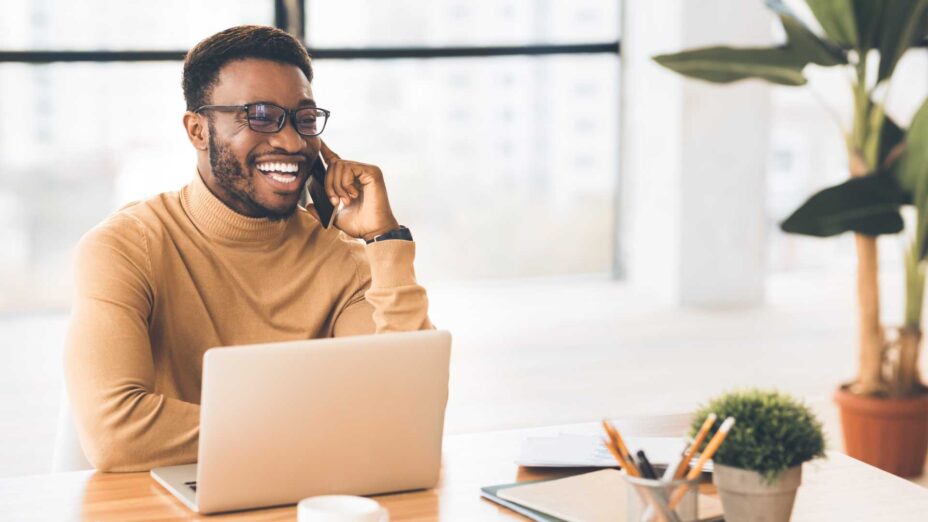 Expanded footprints of online selling has highlighted training gaps in building virtual sales teams and challenges hybrid sales teams face. This article takes a closer look at these challenges and outlines training strategies to address them.
Why Is an Agile Approach a Must for Sales Training Programs in the Changed Workplace Dynamics?
Rapid improvement in Internet-based technologies, including 5G, the ubiquitous smartphone, 3D and video telephony, have transformed the traditional B2B and B2C selling landscape. Simultaneously, more organizations have embraced a hybrid workplace, which further alienates sales teams from cohorts, peers, and mentors.
These developments add new dynamics to how organizations respond to training their hybrid sales teams.
What are the new priorities that empower the sales teams in a hybrid workplace?
Today's fast-paced communications environment has dramatically shortened the sales cycle. This makes it even more important and raises the priority for sales teams – especially those in hybrid workplaces, to be prepared to respond to any sales scenario forced upon them. Empowering remote sales teams through custom sales training built around self-motivated, peer-generated, and instant learning in the flow of work paves the way for a more effective and efficient sales organization.
Why is adopting an agile learning approach vital for sales team readiness?
So, why is an agile sales training program necessary to ensure hybrid sales teams are ready to embrace the bold new world of online selling?
Two words: Instant gratification! Today's buyers, be they B2B or B2C, are looking for instantaneous order fulfillment. Unless sales teams are prepared to deliver what they want, quickly, consumers will take their business elsewhere.
Breaking down those barriers – time, space, distance, geography, coaching, mentoring, job support aids, social networks – requires adopting an agile learning approach. And only a custom sales training strategy, to get hybrid teams sales-ready quickly, can address the need of the hour.
Custom Sales Training vs Off-the-shelf Training – Why Should You Adopt a Custom Sales Training Strategy?
While online selling has been around for over a decade or more, the hybrid salesforce is a relatively recent phenomenon. As a result, most sales-oriented organizations don't have a sales training program that caters to this new paradigm. The continuously evolving challenges of hybrid working and hybrid selling also mean that pre-packaged, off-the-shelf courses can't address those ever-shifting needs either.
Customizing your sales training will help you align your sales training to your business needs.
How will customization help you create tailored content that's relevant to real-world selling aligned to your industry?
We live in a world of personalization, so it's natural for your sales teams to expect a personalized training and learning journey. Generic (off-the-shelf) sales training may address some aspects of that personalization, but it's only custom sales training that creates personalized content relevant to the match the real-world needs of customers in your industry and your business.
How do custom programs help you address specific focus areas and tackle performance gaps and skills gaps?
Ready-made training courses take a one-size-fits all approach to sales training. In the real-world, however, each sales team, and individual within every team, has unique skills, shortcomings, and learning needs. A customized sales training program can help you target specific areas within your organization and focus on performance and skills gaps unique to your team.
How will customization help you create engaging training that improves the application of learning on the job?
Like each person's DNA is unique to them, your sales environment is exclusive to your organization. A custom-built sales training strategy leverages unique peer-learning opportunities, collective organizational sales knowledge, and personalized learning aids conducive to your sales environment.  It uses these tools to produce highly engaging learning that enhances the application of on-the-job learning in your unique environment.
What Are the Key Sales Training Strategies that Will Help You Drive Performance and Accelerate Sales Team Development?
Customizing your sales training, to address your specific business and sales team's learning needs, is the best way to accelerate training in a hybrid workforce and boost sales performance. Consider the following proven 7 strategies:
Start with sales onboarding and training: At the heart of a successful sales team is a successful onboarding training program. Leverage custom sales training to instill your corporate culture onto new hires and make them fluent in your proprietary methodologies and unique best practices.
Establish sales team learning journeys: As they continue to work with your organization, the roles and responsibilities of sales team members evolve over time. This journey is unique to each organization, and ready-made training cannot encapsulate what's needed. As they progress through their evolution, ensure your sales force has the support of a set of custom learning tools.
Augment with performance-focused learning content: Accessibility and flexibility in training is critical to accelerating sales-readiness and driving performance. This aspect of a training strategy hinges on a sales training program that includes content such as:

Job aids/PSTs.
Reinforcement learning.

Leverage immersive learning: Hybrid workers typically work remotely and are often geographically dispersed. Microlearning, that is accessible anytime and at any place, is an ideal training tool to drive hybrid learner engagement and hasten sales readiness.
Factor for ongoing contact and communication: Hybrid workers often feel disconnected from their in-office colleagues and support systems. An effective custom sales training strategy includes elements of ongoing outreach, through blended learning and guided/supervised practice zones, that are ideal for coaching and mentoring virtual sales teams.
Offer a flexible and adaptive approach (self-paced/blended): Not every learner learns the same way – so why impose a one-size-fits-all training solution on the entire hybrid sales team?

A custom-made solution can leverage a blend of self-paced online learning as well as facilitated Virtual instructor-Led training (VILT) to deliver personalized learning and mentoring to individual salespeople.
This may be implemented through eLearning sessions that are augmented with live workshops, interactive assessments, hands-on labs, practice sessions, ongoing coaching, and through on-the-job mentoring during live sales calls. At a higher-level, mentors and coaches may use role-playing and scenario-based learning to demonstrate the value of sales techniques and practices aligned to an organization's unique environment and values.

Integrate social learning: Online peer groups and virtual cohorts, enabled through a concerted social learning strategy, are great avenues for self-directed learning. These elements of a sales training program offer hybrid workers unrestricted (virtual) access to informal learning opportunities in the moment of need.
Because these elements are unique to every organization, it's difficult to address them through readymade, off-the-shelf training programs. Each aspect must be tailored to meet specific business needs – and only a custom-made training program can accomplish that.
Parting Thoughts
The pandemic has caused most sales-oriented businesses to have a fresh look at how their in-house sales training program addresses the new work dynamics of the hybrid workforce. The best approach to enabling a hybrid sales team is by implementing a sustainable sales strategy – one that's accessible in the flow of work, provides on-demand learning, and lends itself well to continuous learning cycles that adapt to changing business climates. One-size-fits-all, off-the-shelf training don't meet these characteristics.
With a custom sales training strategy, businesses can empower their hybrid sales forces by providing them all the learning resources to supplement formal training. This accelerates the development of sales teams and also enables remote sales personnel with the skills and knowledge to make rapid decisions that help shorten the sales cycle.
Want to learn how you can build a growth mindset in your employees and develop a culture of lifelong learning?
Download our latest eBook, 'How L&D Teams Can Lead Learning Culture Transformation and Help Build a Learning Organization.'
Related Insights