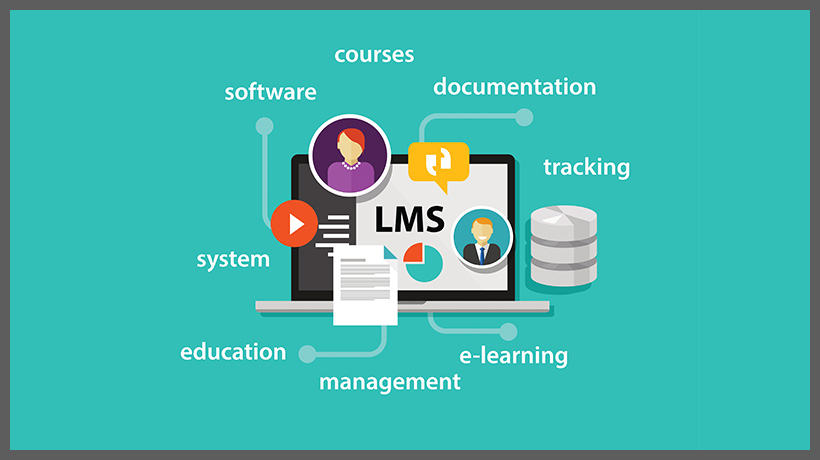 With a growing need to foster effective learning, organisations worldwide are banking on Learning Management Systems (LMS) to establish a robust platform for corporate training and cater to the training needs of a wide learner demographic. In this article, we outline what an LMS can do to improve learning and what are the benefits of Learning Management System for the organisation.

What is a Learning Management System (LMS)?
A Learning Management System (LMS) is a software application that can administer, regulate, track, and deliver learning. While LMSs are equipped with features that enable to deliver fully automated online training, they also support hybrid training models such as blended learning and flipped classroom approach. They are a one-stop solution that delivers training material to learners, administers tests and assignments, tracks the learners' progress, manages record-keeping and offers continuous support.
What can a Learning Management System do to improve learning?
Tracking the Learning: Fostering continuous employee development and sustaining Compliance are prime focus areas for every organisation. A Learning Management System helps to achieve this by keeping track of who has taken the training and how well they performed.
Prompting for Retraining: An LMS can inform you when the last training was undertaken and when it must be retaken to promote continuous improvement and/or ensure the employee's knowledge is up to date.
Real-Time Audit Reporting: A Learning Management System can accurately track the learners' progress and provide detailed reports in real time.
Learning on Demand: An LMS grants the learners access to training material 24/7, so they can learn when THEY want to and revisit the courses if they feel the need to reinforce learning.
Learning Anytime, Anywhere: The growing buzz on mLearning or Mobile Learning is prompting organisations to deliver their training on Laptops, Smartphones and Tablets. A device-responsive LMS can support adoption of mLearning by delivering eLearning (in the form of mobile apps, videos, and other formats) to mobile devices, paving way for learning anytime, anywhere.
What are the benefits of Learning Management System for the organisation?
Boost in Employee Performance: With eLearning courses available in the LMS on demand, any immediate training needs can be met quickly and effectively, thus laying a foundation for performance improvement.
Accelerated Compliance Training: With a Learning Management System in place, induction of new recruits is much easier, regulated and faster. The sooner they align to your organisation's vision, mission and goals, the sooner they will start delivering high-quality services to both, customers and the business.
Reduced Training Costs: ROI models have shown that using an LMS and delivering eLearning courses significantly cuts down the cost of training, as opposed to organising and conducting traditional, face-to-face trainings.
Regulated Multiple Sites Deployment: A Learning Management System makes it easy for deploying the training in multiple sites by ensuring uniformity in learning and consistency in the message delivered across all locations.
Nobody Misses the Training: Learners have the flexibility to schedule learning at their convenience and fit learning into a busy work schedule – this has shown to significantly improve the training uptake. Using the LMS to deliver the learning in small chunks makes it convenient for the learner to schedule their own training such that their workflow is not hampered due to the time consumed in training. On the other hand, managers can keep track of those who have taken the training and those who have not and accordingly encourage/remind them to take the training.
Learning Aligned to Organisation's Needs: The Learning Management System is a powerful tool that dynamically aligns the learning to your organisation's needs. Trainings for new initiatives such as product launches and introduction of new processes can be rolled out quickly, effectively and consistently, and the impact of learning can be readily measured.
Modern Learning Management Systems feature UIs that are built in alignment with the latest trends in eLearning, such as:
Mobile-ready features
With all these features, you can deliver a highly engaging user experience and enhance the impact of your training.
Need more?
Want more insight into the benefits of Learning Management System and how to maximise the usage of your existing LMS platform to improve the ROI of your training spend?
We at EI have a rich 15 years of experience in handling the world's leading LMS platforms. Check out our LMS Expertise page or schedule a call with our Solution Architecting Team.
Related Insights