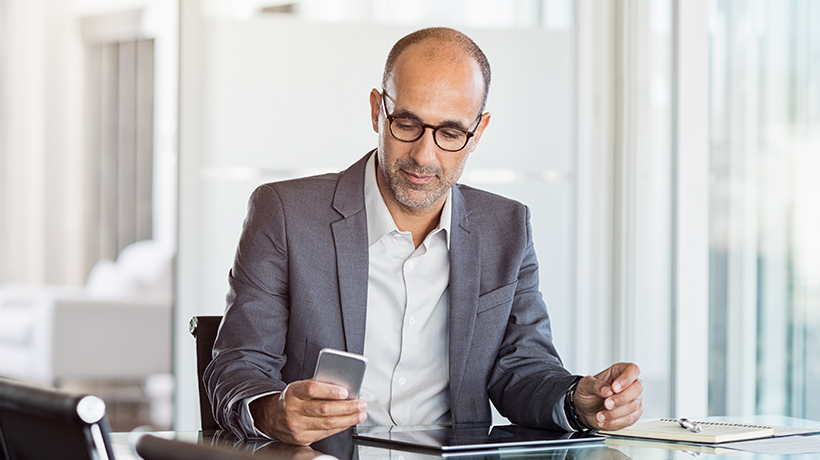 No course is complete without reference materials. But is it possible to create a quick, affordable microlearning online training library without diminishing the quality of your online training course? In this article, I'll highlight 7 wallet-friendly ways to develop a bite-sized online training repository.
How To Develop A Microlearning Online Training Library On A Budget
In a regular classroom, it's hard to refer in real time. Learners can Google, but it will distract them from the lesson and make them miss something important. This is where the benefits of online training are unparalleled. Reference links can be offered in-text, right within the online training resources. Online learners can pause their lesson, open the reference in a new tab, then resume. Or access vital skill-building tools in the middle of their workday without lowering their productivity levels. But this microlearning online training library has to exist in the first place. What's the fastest, least expensive way to assemble it?
Start With FAQs
Every time you launch an online training course, give employees a survey on what they'd like to know about the topic. You can even include the survey on your website or use social media polls. Each survey should get you at least ten areas of interest, and you can build up more over time. Use those topics to generate some quick explanatory articles. You can also do some research on relevant materials and add them to the index (with permission). Most organizations will let you use their content for free if it's for educational purposes.
Develop Focused Online Training Videos
In addition to articles and written material, create videos that focus on specific online training areas or skills. It can be a quick how-to guide, or a scripted discussion using in-house cast and crew. One of the most cost-effective video styles is to record a screen capture and lay over appropriate audio. Or you can use animation software to create an engaging online training tutorial to improve on-the-job performance. Another cost-effective way to create video-based microlearning online training resources is to simply demo a product or task yourself. Then use editing software to polish the production.
Rework Available Online Training Resources
You probably already have a database of outdated or archived training content. Rather than re-inventing the wheel, look through these old assets and extract things you can use. A rapid eLearning authoring tool can easily rework a 1-hour recorded lecture into a series of engaging podcasts. Just be sure you use experts to repackage the information. You want to simplify it without losing crucial details. You must also ensure that each microlearning online training resource supports specific objectives or behaviors and that it serves as an individual learning unit, instead of being a fragment that only confuses online learners.
Create Infographics
A great way to restructure information or explore complex processes is through infographics. It's also a useful tool for summarizing every topic or chapter in your online training course. It helps recall and can be a handy way for revision on the go. You can literally review a whole online training module at a glance. Infographics can be static or they can use moving images. They're shareable, so they also make useful advertorials for your online training course, especially on social media. Just make sure the infographic doesn't give too much away. It should pique interest or jog memory rather than offer free online training materials. Especially if you plan on selling your online training course for profit in the future.
Curate Content
There is a wealth of resources online if you know where to look and how to obtain them correctly. In other words, without infringing on copyright laws. Create a microlearning online training library that features external links. For example, one category might contain sales skill videos and online guides. Just make sure to verify the usage rights and ask for written permission, when necessary. You can also curate images and sound effects to enrich the microlearning online training resources you already have.
Host Live Events That Double As Microlearning Online Training Modules
Record your next live event and transform it into an entire series of microlearning online training modules or activities. For example, a half-hour long webinar about customer service tasks becomes 5 individual microlearning online training assets. You may need to invest in an eLearning authoring tool to edit the raw footage and add background sounds and narrations. If you already have recorded events in your archives, reevaluate the subject matter to see if it's suitable for modern learners. For instance, the discussion points are still relevant, but you may have to add new images or audio to bring it up to date.
Incorporate Junior Staff
It's always assumed that experience is the best teacher. But sometimes, you can learn so much more by looking through youthful eyes. They often have an untainted, simplistic, long-forgotten perspective of the world. In the corporate space, interns and junior staff fit this bill. Speak to newer team members. Ask them what they know. If you're comfortable that they understand the concept you want to teach, get them to craft your reference material. They will probably put it together in its most basic form, which is easy to understand and ideal for beginners. Plus, they're not jaded yet and are eager to impress, so they'll work fast. And while it's part of their training or job description, be sure to reward them for their work.
They say you can get something done fast, cheap, or well. Unfortunately, in the corporate world, you need the skills to manage all three. Use FAQs to create videos, infographics, and presentation decks. Ask junior staff to give a beginner's perspective on key topics. In addition, restructure existing documents into on-demand reference materials to use what you already have and reduce your L&D budget.
Are you considering turning your webinar into a microlearning online training repository? Read the article Record and Repurpose: 8 Ways To Turn Your Webinar Into A Microlearning Online Training Repository to discover how to record and repurpose your webinar in order to create a versatile "just in time" support tool.
Related Insights