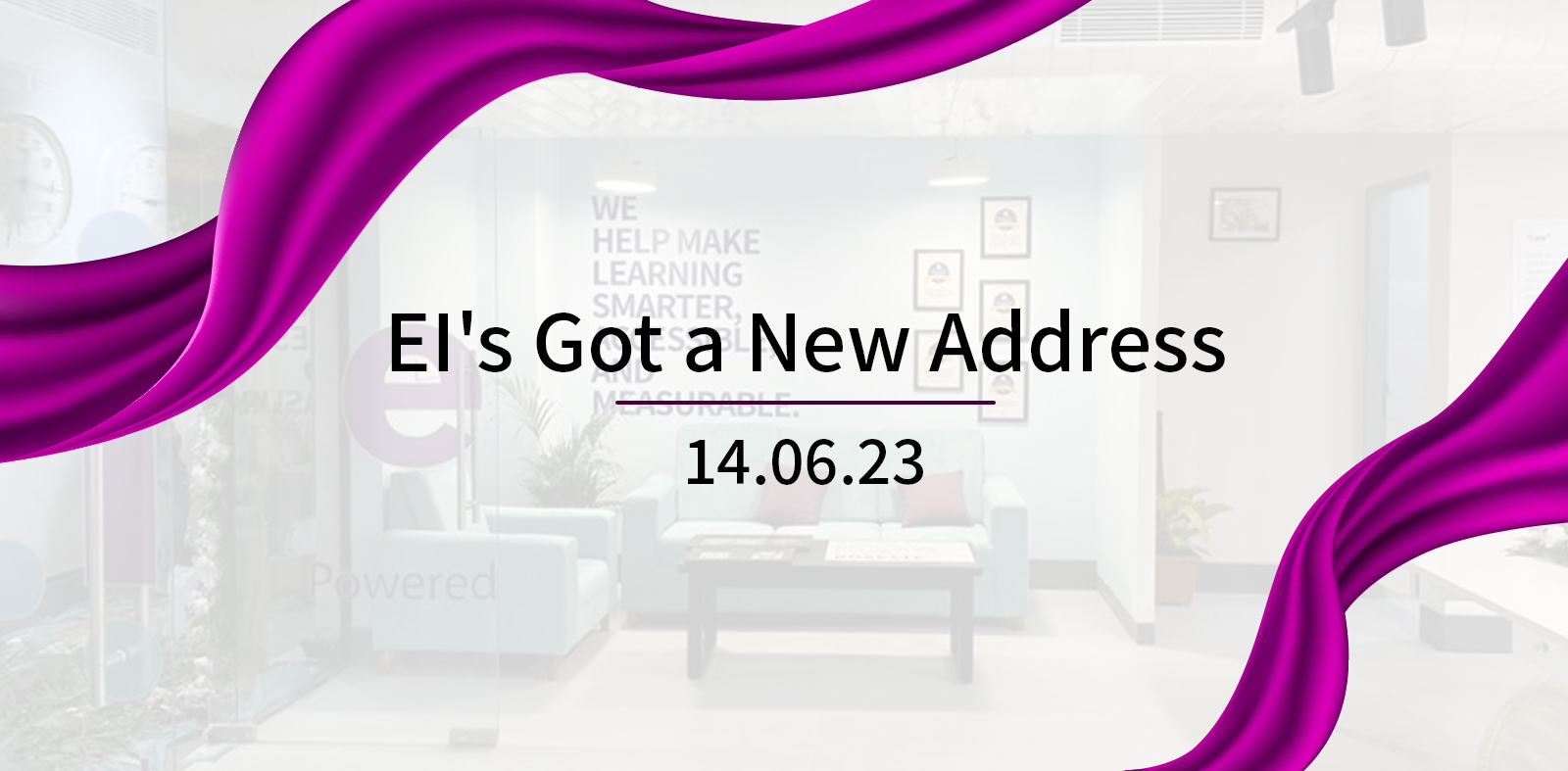 Bengaluru, June 14th, 2023 – MPS Limited—a global leader in platforms, content, and learning solutions—reaches a significant milestone in the eLearning space with the inauguration of its new office dedicated to eLearning operations in Bengaluru. This strategic move follows MPS' successful acquisition of EI in June 2022, emphasizing the seamless integration of their eLearning business within MPS Limited. Earlier this year, MPS introduced its eLearning operations under the new identity "EI Powered by MPS." The consolidation of operations in Bengaluru enables MPS to harness synergies across their diverse business verticals.
The newly launched office, housed in a stand-alone building spanning five levels, occupies an impressive 9,000 square feet in Ashok Nagar. The space will empower a workforce of over 450 employees at EI to deliver comprehensive eLearning solutions to global customers. Notably, this facility—one of the largest of its kind—not only supports research in eLearning and customer experience but also provides clients and partners access to cutting-edge platforms and technologies powered by MPS Labs.
The new office of EI – Powered by MPS, serves as a convergence point for technology, innovation, and human experience. Its thoughtfully designed workspace anticipates future needs, ensuring flexibility and adaptability to cater to the evolving requirements of clients and partners. It is worth mentioning that the same building also houses MPS Labs, a state-of-the-art technology lab dedicated to the latest advancements in Artificial Intelligence (AI) and Machine Learning (ML). With over 100 researchers and developers, MPS Labs focuses on research and development efforts to enhance their capabilities. This strategic approach combines existing AI-driven solutions with the development of proprietary tools, integrating automation, intelligent analytics, and streamlined editorial processes into their offerings.
Rahul Arora, CEO & Chairman, expressed his enthusiasm at the facility's inauguration by saying, "At EI, we leverage the power of human connection and empathy to develop resilient, high-performing individuals and teams deeply engaged with their organizations. With this dedicated space equipped with state-of-the-art facilities, we aim to create a comfortable hub for our employees and strengthen our brand presence in India."
Arora further emphasized, "Our eLearning facility sets a benchmark in terms of world-class infrastructure for eLearning and customer experience tools. This collaborative environment fosters a strong sense of community and collaboration among learners, nurturing a sense of belonging and creating an ideal learning environment."
EI, a subsidiary of MPS Limited, has gained remarkable momentum since its successful integration, resulting in the acquisition of new clients, increased business from existing customers, and the development of new capabilities in alignment with the robust technology stack at MPS. The presence of esteemed customers at the inauguration ceremony demonstrates MPS' commitment to customer-centricity, trust, and collaboration.
ABOUT MPS LIMITED & EI
MPS Limited: As a leading global provider of platforms, content, and learning solutions, MPS Limited has established itself as a trusted partner to enterprises, learning companies, publishers, libraries, and content aggregators worldwide. Since its inception in the 1970s as the Indian subsidiary of Macmillan (Holdings) Limited, MPS has cultivated unique capabilities and built a global clientele. With a mission to make learning smarter for all, MPS is listed on major stock exchanges in India, boasting a market capitalization exceeding Rs 2000 crores. Powered by over 2,700 professionals across seven delivery centers in India, four offices in Europe, and six client-servicing offices in the US, MPS continues to lead the way in delivering exceptional learning experiences.
EI: As a subsidiary of MPS Limited, EI specializes in custom eLearning content development, empowering enterprises on their digital transformation journey. With over three decades of experience in designing learning and performance support solutions, EI has consistently achieved maximum training return on investment while setting global benchmarks. They have delivered over 1 million hours of transformational learning to 650+ customers across 26+ industry verticals. Their thought leadership is also accentuated by over 400 global industry awards and recognitions, solidifying their position as a trusted partner in the industry.
SELECT PORTFOLIO OF OFFERINGS FROM EI:
Training Delivery: EI offers a range of training delivery solutions, including Mobile Learning, Microlearning, Virtual Training, Blended Training, Mobile Apps, Personalized Learning, Localization, and eLearning Accessibility Considerations.
Gamification: EI excels in developing engaging gamified learning experiences such as Scenario Based Learning, Video Based Learning, Story Based Learning, Branching Simulations, Virtual Reality/Augmented Reality/Metaverse, Next Gen Strategies, Experience Center Design, and TOPSIM, delivering flexible and scalable simulations tailored to your business needs.
Continuous Learning: EI's expertise extends to Performance Support Tools, Informal Learning, Social Learning, Self-Directed Learning, Content Curation, and Curriculum Design, ensuring learners have access to continuous learning resources.
Learning Platforms: EI offers a suite of learning platforms, including Learning Planet, an intuitive Learning Management System (LMS) for storing, managing, and delivering virtual learning experiences; QuizBiz, a mobile app for gamified learning; Cyber Test, a virtual assessment platform for easy testing, assessment, and learning; XR Optimus, a platform for hosting, distributing, and tracking AR, VR, and MR learning content; Mag+, a content creation and management tool for engaging multi-channel publishing; and LearNow, an agile cloud learning platform designed to boost productivity and efficiency.
Learning Technology: EI's proficiency lies in Learning Experience Platform (LXP) expertise, LMS expertise, Learning Portals, VR Framework, Interactive Video Framework, Rapid eLearning, Flash to HTML5 Migration, and Authoring Tools expertise, enabling organizations to leverage innovative learning technology.
Training Strategies: EI offers comprehensive training strategies in Diversity, Equity, and Inclusion Training, Sustainability Training, Compliance Training, Induction and Onboarding, Leadership Training, Sales Training, Application Simulations Training, Product Training, Soft Skills Training, Competency Training, Professional Skills Training, and Higher Education.
L&D Services: L&D Advisory Services, Optimal Virtual Training Transformation, Redesigning content for LXP, L&D Consulting Services – Training Impact and ROI, Ascertaining Training Impact through our unique framework, Training Needs Analysis (TNA) and Learner Needs Analysis (LNA), L&D metrics and business metrics identification, measurement of impact on learners and the business, ROI, and ROE determination.
Related Insights