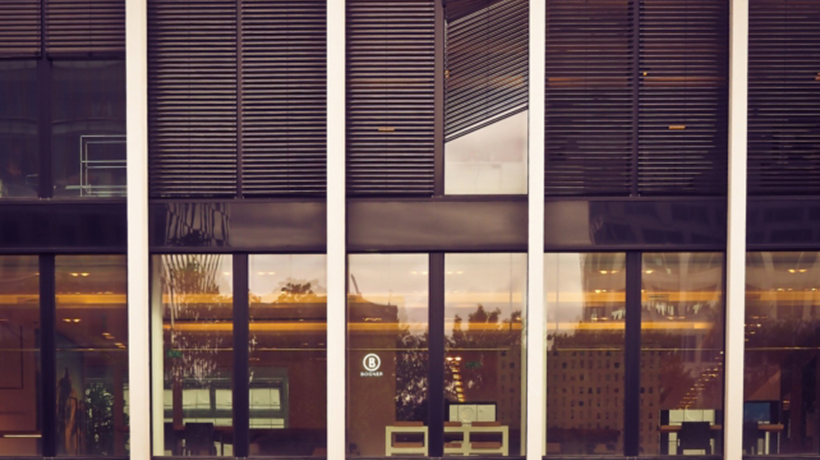 Despite the success of gamification, some companies are still unwilling to tap into its benefits. From increasing productivity to motivating employees, gamification has been proven to work time and time again. Of course, it's not as easy as just "turning a business into a game". If your goal is to "set it and forget it" then gamification isn't going to work for you.
1. Gamification requires clear goals and constant upkeep
A company can't simply place two points on making a call, and four on closing a sale and call it a day. Careful consideration needs to be taken before implementing this system. While "gamification" can make us think of things like Monopoly, Risk, or Halo, the word should ideally evoke ideas related to increased workflow, and enthusiasm.
As Omnicare found out firsthand, implementing a game atmosphere excited and energized their employees. They had a clear plan, and by setting benchmarks before setting up their gamification platform, they knew exactly what they wanted to accomplish.
Unfortunately, "many gamification platforms fail to meet their objectives because the organization isn't properly monitoring results. Thorough analytics will show what aspects of the platform are generating the best outcomes, and which could be expanded upon or rethought."
Additionally, gamification shouldn't be used as a "Hail Mary Pass." If your company is failing to meet expectations across the board, there isn't going to be a quick fix. According to Gartner, "80% of all gamified platforms will fail to meet business goals." That's not because the idea itself doesn't work, but because most companies don't understand how to use gamification.
2. A majority of employees are disengaged at their jobs
More than the idea that employees need gamification to improve their jobs, it seems that they might need it just to engage with their tasks.
In 2015, Gallup reported that only 32% of the U.S. workforce was engaged in their jobs; an increase of 1.58% from 2014.  50.8% were "not engaged" while 17.2% were actively disengaged. While that's a slight improvement, it still means that less than one-third of all workers are taking a head-on approach to their assignments.
Fortunately for companies that are dealing with these issues, gamification has been shown to increase engagement. "By leveraging some of the features used in real games, gamification can turn many other types of activities into games. 'A well-structured recognition system can create a Las Vegas-style atmosphere in a worker's limbic system, stimulating the amygdala and conditioning the brain to pursue ever-greater acts of sales accomplishment.'"
3. Gamification increases team collaboration
Initially, this may seem odd, as gamification is supposed to foster competition to drive success. But, if the platform is set up correctly, it can also increase collaboration.
It's imperative that before gamification is used, the goals of the company are clearly outlined. Those that are in charge of implementing this system need to convey exactly what the purpose of using gamification is.
If the only thing mentioned is competition, then of course teamwork will fall by the wayside. Yet, if collaboration is highlighted as an important goal, your employees will follow suit.
"Gamification can be a powerful tool in driving collaboration between your employees. The employee who was a top performer last week can be encouraged to publish their best practices for others to view. In doing so, they can even be rewarded with a special badge if they produce top-rated content. This allows employees to seek out one another. If a new hire is working toward a new badge and is confused by a single objective, gamification allows [them] to reach out to those who have already earned it and ask for their advice."
Creating a system that emphasizes teamwork is critical. You want your employees to compete as hard and as effectively as they can, but not at the expense of collaboration.
4. Personal Bests
While the team or company-wide competitions that gamification can help foster are hugely successful, that's not enough. In fact, if that's all there is, using gamification could actually backfire.
"With most motivation contests 'the closer you get to the end of the contest, it becomes obvious who is competing to win and who has no chance of winning. Middle performers and low performers, in this case, are giving up far too early, that is exactly why contests need [to have] an individual [component].'"
Even if your sales staff is excellent, there is always going to be a "lower-tier" of workers. That doesn't inherently mean they're bad at their job, but they still might be last in terms of their standing in the competition. It's like ranking the Lord of the Rings trilogy. None of them are bad, but one has to be your least favorite.
This is why it's important to track personal bests. An employee might not have beaten their colleagues, but if they eclipse a previous high, they need to be recognized.
"Instead of only competing against each other, Allied Global employees compete against their own 'personal bests;' providing more opportunities for recognition, advancement, and prizes among employees of varying skill and experience levels."
Allied Global employees are not only recognized for getting the job done but also for doing it well, learning new skills and hitting milestones in their careers.
5. Ambition
One company that has an excellent gamification platform is Ambition. With their product, you can track different metrics. Whether they are benchmarks for individuals or teams, or even creating customized competitions between two sets of employees, Ambition is a perfect way to motivate your employees, and increase productivity.
"It's an easy way to get metric visibility from multiple systems, create performance goals, and track results from one simple interface."
Ambition has worked with companies of all sizes and has countless success stories. If gamification seems like the right tool for you, Ambition is the perfect place to start.
Related Insights