Organizations usually either look for new approaches to training or adopt better approaches so that they can keep learners engaged, ensure knowledge acquisition happens, facilitate the application of the acquired learning on the job, the desired performance gain and ROI occurs, and a positive ROI on the training spend is established.
In order to enhance their training deliveries, organizations are on the lookout for eLearning trends that can help them gain maximum returns in the best possible way. The following are a few eLearning Trends in 2019 to enhance, measure, and maximize the impact and returns on learning strategies.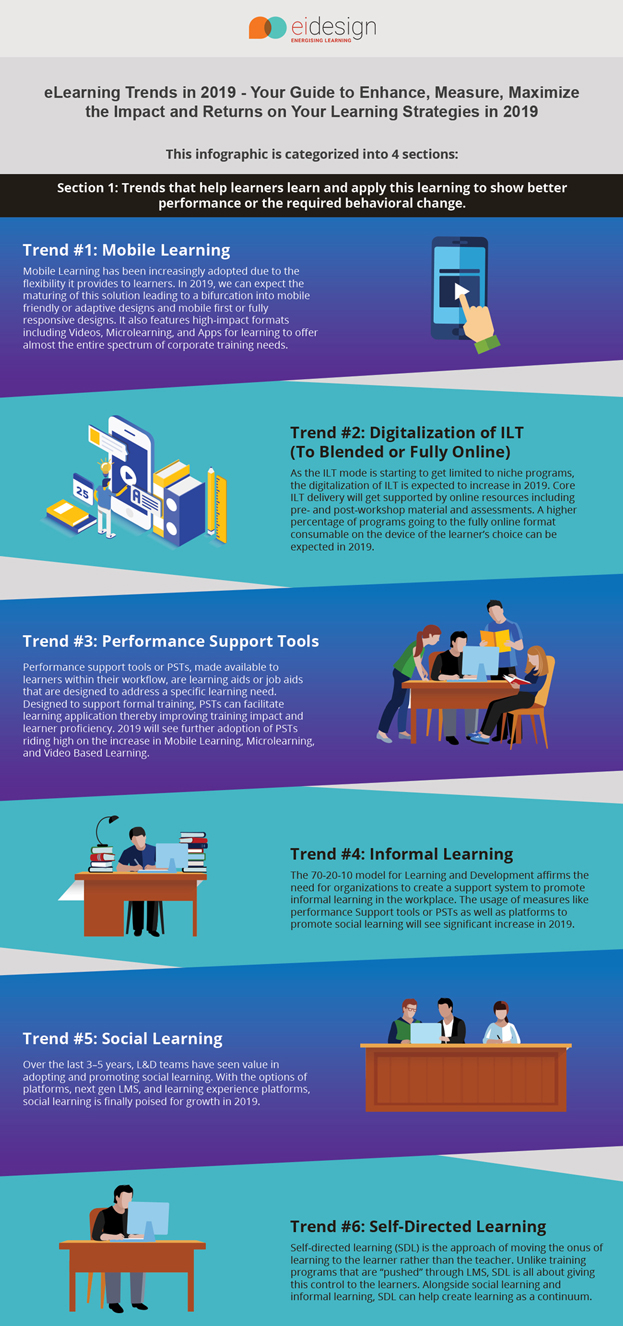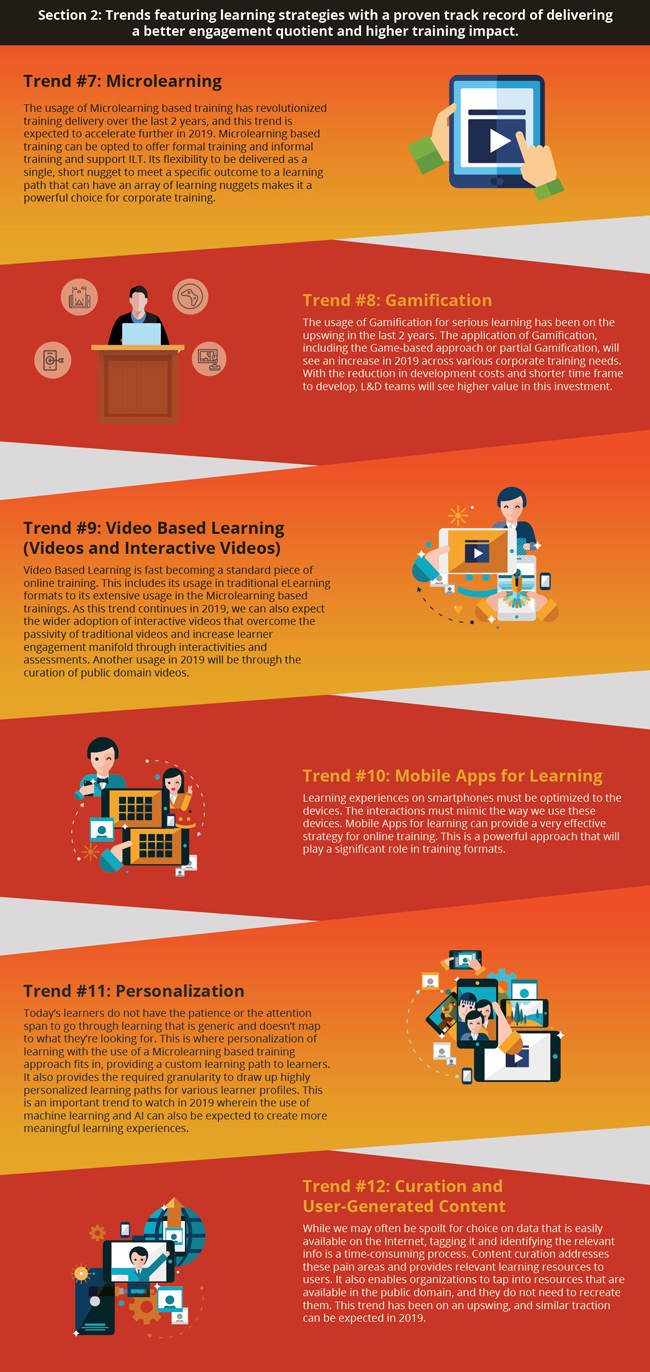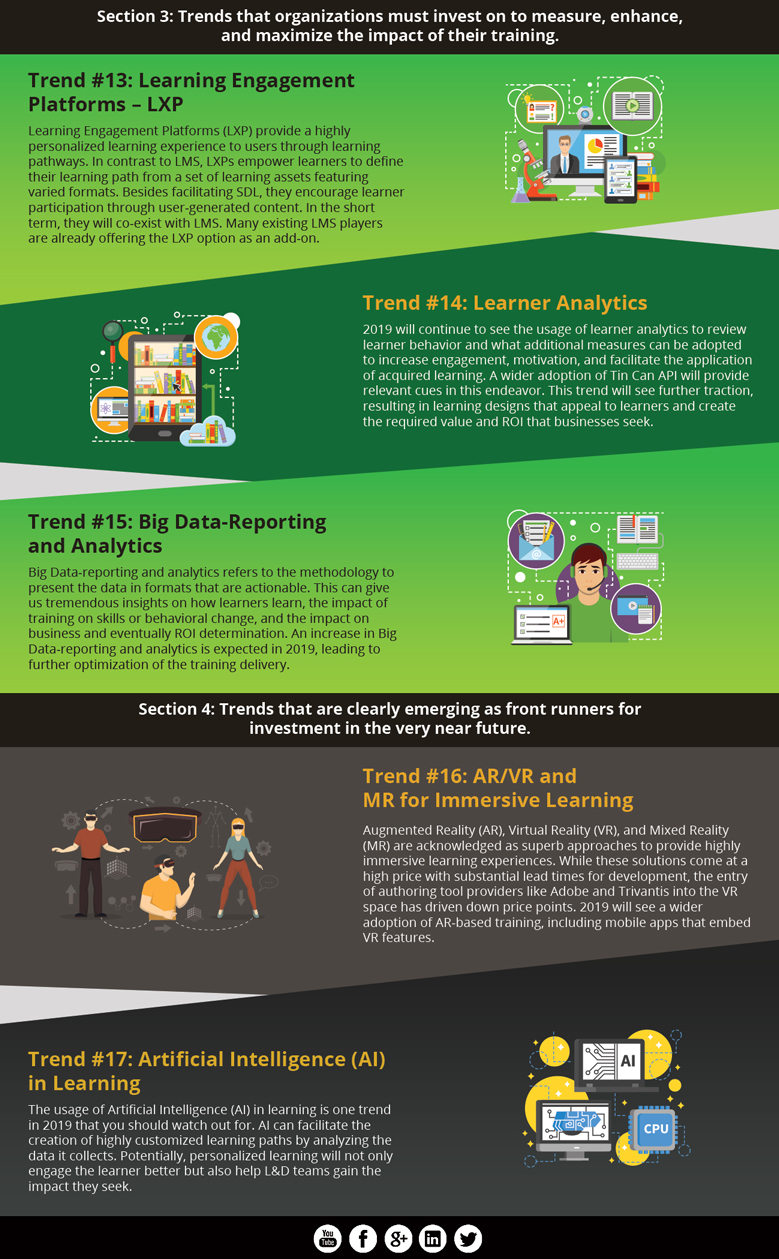 These eLearning Trends in 2019 ensure that learners learn and apply this learning to show better performance or the required behavioral change. They feature strategies with a proven track record of delivering a better engagement quotient and higher training impact. This list also contains trends that organizations must invest on to measure, enhance, and maximize the impact of their training. Some of these trends are clearly emerging as front runners for investment in the very near future, offering tremendous value in enhancing learning strategies in the new year.
If you have any queries or need any specific support, do contact me at apandey@eidesign.net
Read more:
Related Insights