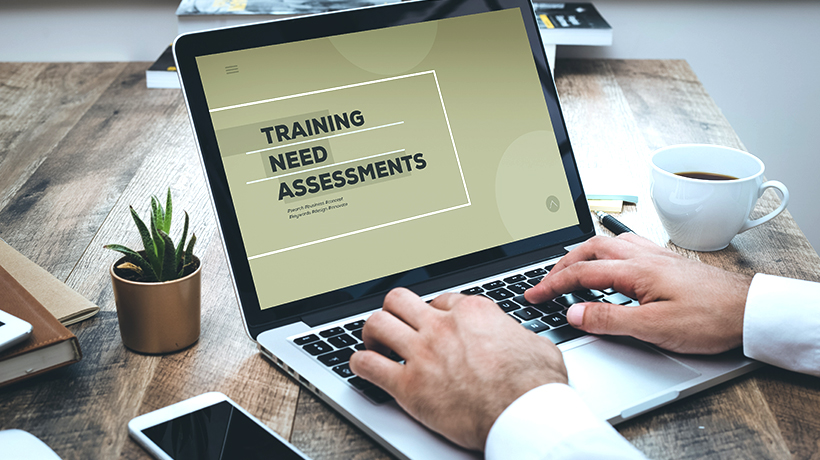 As the name suggests, Training Needs Analysis (TNA) is the crucial starting point to identify the existing gaps or to meet the need of a new skill acquisition. This process can lead to solutions that include training as well as supporting activities to meet the required mandate.
In this blog, we look at the key reasons for conducting TNA and how to conduct a Training Needs Analysis.
What are the key reasons for conducting a Training Needs Analysis (TNA)?
Here are the key reasons for conducting a TNA:
To ensure customer requirements have been met
To be able to set appropriate objectives and achieve them
To create a benchmark for establishing comparisons
To enable people to evaluate and continuously upgrade their own performance levels
To highlight quality issues and determine focus areas
What are the Training Needs Analysis (TNA) process steps?
The Training Needs Analysis process comprises four phases.
Dividing the process into these phases will help you ensure that your solutions hit the desired goals.
It will also help you validate your training needs and analyse all reasons pertaining to performance problems.
Phase 1
Performance Gap Analysis: Performance gap analysis identifies performance gaps by comparing the current and desired operational results for employee performance. The discrepancy between the desired performance of your business and the actual business performance is known as a performance gap.
Phase 2
Root Cause Analysis: Root cause analysis determines the possible causes of performance gaps. It helps you figure out the possible causes of the performance issue (for example: lack of skills, capacity and motivation). Once the root cause is determined, it becomes easy to outline the appropriate solution to bridge the gap.
Root cause analysis can be classified into five categories:
Skill/Knowledge
Capacity/Environment/Resources
Consequences and Incentives
Motivation and Expectations
Information along with Feedback
Phase 3
Needs Analysis: Needs analysis identifies the types of needs to address the root causes. Detailed analyses can help you design and implement the appropriate intervention for a performance issue.
This includes:
Audience Analysis
Job Analysis
Task Analysis
Environment Analysis
Cost-Benefit Analysis
Phase 4
Recommendations: Recommendations include the proposed solutions. TNA helps in determining whether training is always the right solution. Sometimes, training may need to be supported by other solutions.
Option 1 – Training is the best solution: Training might be the best solution when performance is an unsolved issue. Training might be necessary when there is:
Inadequate knowledge or skill deficiency
Lack of basic skills, such as reading, writing, technology and math skills
Law and order or policies requiring new knowledge or skills
Inadequate knowledge of new technologies
A customer requirement for new products or services
Lack of coaching on higher performance standards
Lack of motivation for new employees
Option 2 – Training is not the best solution: Training is not the best solution when the performance issue is a result of:
Recruitment, selection or compensation problems
Rules and regulations issues
Insufficient coaching and feedback
Lack of tools, equipment or resources
Physical setting problems
Lack of motivation for the new job
I hope this blog provides cues on how to conduct an effective Training Needs Analysis (TNA). If you have any queries, do contact me.
Need More?
Want more insights on the Training Needs Analysis process? Schedule a call with our Solutions Architecting Team.
The "InSight" suite of 15 online courses on Instructional Design is a testimony of our strong expertise in Instructional Design. The suite comprises courses on a range of topics related to Instructional Design, cutting across aspects of theory, application and emerging trends. It is a comprehensive resource on Instructional Design, designed the Creative Instructional Design way!
Check the Training Needs Analysis course from here.
Related Insights