Vision 2017
In the first week of March 2015, we set the ball rolling for "Vision 2017", laying out our business plan and organisational goals for the next two years. The initiative coincides with the completion of 15 years for us and pushes our goals to the next level.
Under this mandate, we aim to:
Strengthen our core capability of immersive learning designs
Enhance our solution offerings to encompass "learning and performance solutions"
Secure the "thought leadership" position in the global learning space
Obtain CMMI L5
Create a "preferred work environment"
We continue to focus on offering new innovative learning strategies and informal learning (featuring social learning as well as performance support intervention) leading to improved efficacy of training, which in turn will result in higher returns on investment for our customers.
Our success leverages on our enthusiastic team and to make our company the most preferred workplace is what the management and the HR team envisages ardently.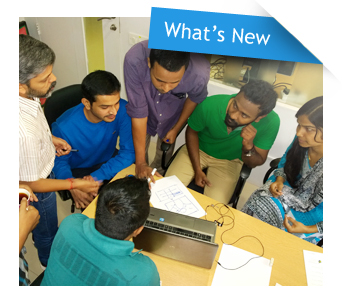 What's New?
Our concept of measurable and predictive learnability is now operational with the launch of ourCompetency Lab.
The lab functions with an objective of developing a learner-centred design process based on quantitative and qualitative research to address the basic challenge in ensuring effective learning, that is, moving learners from acquisition to application of learning.
In the process, Competency Lab is focused on differentiating our innovative next generation Instructional/Visual Design and Technology solutions in order to benefit diverse industry verticals and learners.
Do contact us if you would like to know more about our Competency Lab and how our approach will benefit you.
13 Years of Success
Excellence has been the hallmark all through our 13 years of victorious journey delivering so far, more than 5800 hours of eLearning, 410 hours of mLearning and 380 hours of localisation in 26 languages.
The grand event to celebrate the completion of 13 successful years named "IGNITE 2015" was celebrated by the entire team on February 6, 2015. The musical evening was eventful with dance, rewards and screening of 5 fascinating short videos made by the team.
Our success rests on how we stay poised with customer delight on one hand and trust that the leaders and the rest of the team avow on the other.
Do contact us to consult our Solution Architecting team.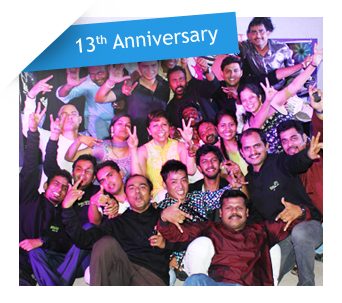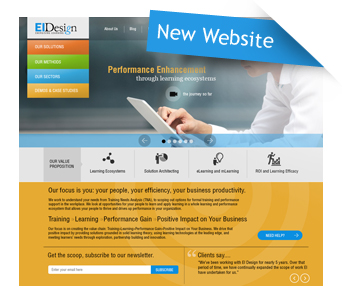 New Website Launch
Continuous research is the key for us to excel as one of the leading providers of innovative learning design solutions.
The team is in the process of creating a new website to mark our transition to a comprehensive "learningand performance solutions" provider.
Our new website scheduled to launch in April'15 will cover our latest solution concepts and benefit our partners, customers and prospects to select from a wide array of our services that align best to their needs.