Insights on ROI-How to measure it and approaches to maximise it
ROI on training is a hot topic as organisations seek effective (and feasible) ways to measure the impact of training. While, you possibly have some mechanisms in place to do so, we would like to share some pointers that can be easily applied in your context.
In this newsletter, we share two articles on ROI:
Article 1: This article outlines what ROI is, how it can be computed and more specifically, how it can be increased.
Article 2: This article outlines how supplementing eLearning by Performance Support Tools (PSTs) can achieve your performance gain mandate and how it can contribute in improving the ROI in eLearning.
On a related note, we share an update: We conduct workshops on ROI determination methodology. As an extension, we will work with you in identifying and implementing measures that will enable you to maximise your ROI.
Do contact us if this would be of interest.
---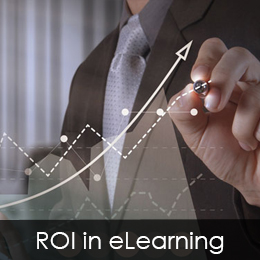 ---