Why Mobile Learning is a Smart Choice
The popularity of mobile learning or mLearning continues to grow. Interestingly, integration of mobile devices into corporate learning strategies has been triggered largely by learners who want the flexibility of device they want to learn on. As a result, many corporates worldwide now have Bring Your Own Device (BYOD) policies in place and have embraced custom mobile learning or mLearning solutions in the last 2-3 years.
In this Newsletter, we are sharing our articles on Mobile Learning that provide insight on:
Benefits of Mobile Learning
Benefits of custom Mobile Learning
Common misconceptions about Mobile Learning
To address the related need of migrating your legacy Flash courses to Mobile readiness (HTML5 support), we have another article that provides tips on how you can effectively migrate your existing courses to HTML5.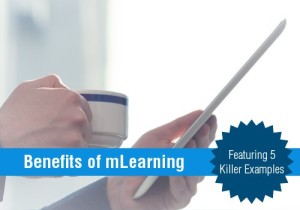 What Are The Benefits Of mLearning? Featuring 5 Killer ExamplesIn this article I will touch upon the benefits of mLearning, why it is gaining momentum, and why it must be a significant part of your learning strategy. Additionally, I will share 5 examples that showcase successful application of mLearning. Let us start with the benefits.
The Benefits Of Custom Mobile Learning Solutions For Your Company
In this article I will outline how custom mobile learning solutions can be used for primary learning (formal training) and informal learning (performance support intervention and social learning) to provide the required performance gain you seek.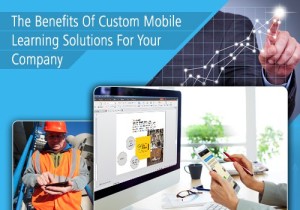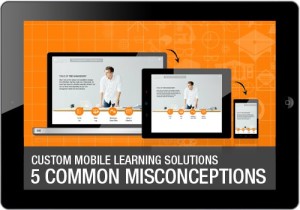 Custom Mobile Learning Solutions: 5 Common MisconceptionsIn this article I will outline five of the common misconceptions on custom mobile learning solutions. More specifically, I will share some pointers on how you can address some of these challenges and create an effective custom mobile learning solution that will work for you.