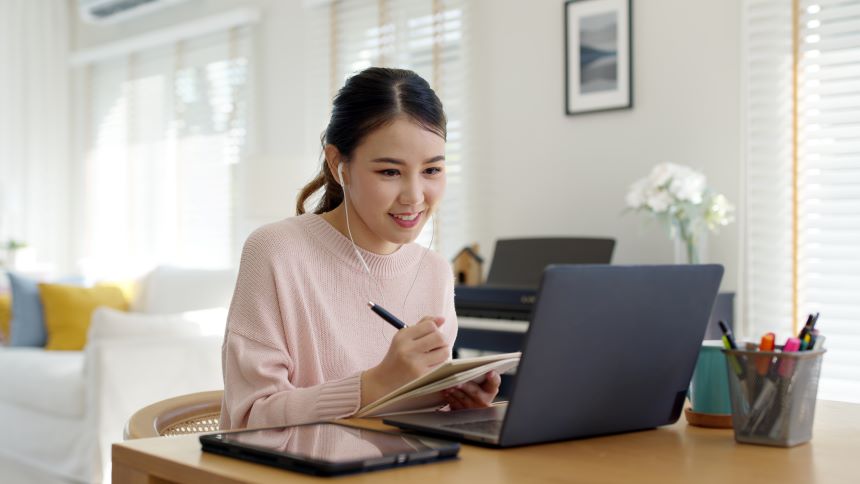 In Brandon Hall Group's Learning Strategy Study (2020) we asked respondents to select their top 5 learning strategy priorities. The top 2 were:
Aligning the learning strategy with the business (88%)
Improving the overall learner experience (81%).
This short list captures the two central priorities most learning organizations need to juggle. They are not mutually exclusive, but each requires a different focus. Organizations should tackle this problem from both ends: develop learning strategies that are aligned with the business and create learning experiences that engage learners and drive active participation.
Aligning learning strategy and the learning programs created under that strategy relies first and foremost on clearly determining the impact you are targeting (typically in the form of KPIs or other data related to individual or organizational performance), and secondly, a learning measurement strategy that can show the linkage between the learning program delivery and changes in those predetermined performance goals.
Improving the learner experience begins with a thorough understanding of your learning audience(s) including their baseline in terms of knowledge, language fluency, technical fluency, where they typically take training (i.e., in a busy call center environment or at home on their own devices), type of audience (employee, external partner, external customer), general training requirements (i.e., are they inundated with dozens of other competing training courses?), and motivation in regards to the learning content you are tasked with developing. The goal of this Audience Analysis is to ensure well-targeted, learner-centric content design that not only appeals to your learners, but also is perceived as an engaging and relevant experience. The outcome of an elite learner experience is typically indicated by high participation and completion levels, positive learner surveys, and test scores reflecting good content retention.
Often, the outcome of an audience analysis may uncover multiple audiences with differing qualities and preferences. Learning organizations deal with this through the creation of personas, which are collective descriptions for the different types of audiences. For instance, one persona might consist of experienced, middle-aged employees who prefer in-person training because that is what they are most used to. A second persona might consist of younger, less experienced, tech savvy employees who prefer self-directed learning in the form of digital content they can consume on a smart phone or tablet. The ultimate decisions that guide content design and modality selection will need to take into account other concerns such as available budget, resources, and delivery timeframe, but a drive towards producing learner-centric content should be a prime consideration.
According to our Learning Strategy Study, successful learning strategies are those in which a learner-centric experience is incorporated as a critical component. 87% of the companies surveyed said their strategy aligns with learner objectives and 80% said their strategy includes feedback from learners. Companies with less effective learning strategies are more likely to omit this kind of learner input.
Additionally, the learner experience itself is lacking for companies with low performing strategies. Effective learning strategies tend to feature experiences where learners are aware of the link between learning and their own performance objectives.
At the end of the day, successful learning organizations strive to produce and deliver learning programs that are designed and targeted at achieving measurable organizational or individual performance objectives, and are engaging, clearly relevant, and designed with a high-level learner experience as the end goal.
Brandon Hall Group™ SmartChoice® Platinum Preferred Provider EI Powered by MPS is a global full-service provider of cutting-edge learning content, learning support services, consulting, and technology. They offer both a selection of training strategy services and the consulting expertise to help ensure your learning content is learner-centric and measurably impactful.
Related Insights