Introducing eBridge
eBridge is an online platform that allows you to review, collaborate and optimise your eLearning course development process.
eBridge is not like any other eLearning review tool. It is an online collaborative platform designed and developed by EI Design to enable the creation of quality eLearning courses. A product from our Innovation team, this eLearning collaborative tool can also be customised to your eLearning development process.
Core Capability
The tool can be integrated into eLearning courses developed through multiple authoring tools (like Trivantis Lectora, Articulate Storyline and Adobe CS6 to name a few).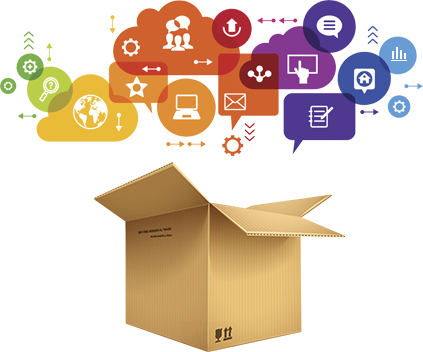 Highlights of eBridge

Collaborate (within your team and with the extended panel of customer SMEs and reviewers)

Obtain data to analyse and plan for continuous improvement

Optimise your eLearning course development processes (by tracking the various stages of a project through Visual Dashboards)

All of these would finally translate to efficiencies in Cost and Turn-around time

Gain the required agility leading to enhanced productivity and first time right quality
Top 6 Features of eBridge
View All

Intergration
Integrate with any eLearning course irrespective of whether you are using Custom HTML5, Adobe CS6, Storyline, Lectora or Presenter. This will help your SMEs/reviewers log their feedback within the course.

Notification
This tool comes with a notification feature highlighting the clarifications, pending and critical issues through notifications, so that you never miss addressing them.

Consolidation
You can breathe easy with this tool as it helps multiple reviewers to self-consolidate the issues while logging them and avoid duplication of entries.

Filters
Waste no time and narrow down your focus area with this feature. You can apply custom filters to view issues based on role, type, status and so on.

Search
Search for what you're looking for directly with this option! You can look for issues with a specific title or description to find precisely what you need.

Cloud Hosting
The tool is hosted on Cloud. It is secure and is backed by an uptime assurance.
Benefits of Using eBridge
The individual and team performance is reflected on the tool's production logs and dashboards. The output is there for all to see. This provides clear cues to your team members on how they are performing and helps them self-organise and enhance their performance.
The data available on the dashboard facilitates early defect tracking so you can spot issues early in the development cycle and address them as they appear.
eBridge has much more to offer unlike other issue tracking software or bug tracking tools for eLearning course development. It helps you give that little nudge to your team members to feel accountable. As your developers and reviewers start using the tool, you'll see a significant improvement in the way they track and accomplish tasks and implement feedback.
The tool helps you execute your projects in a structured way by tracking any clarifications/questions in the early part of the development cycle, minimising the scope significantly for last minute flags and chaos. This helps you establish a clear road map towards making timely deliveries of quality products and helping your team avoid possible risks, gaps, escalations and so on.
The tool comes with an internal communication facility. With the tool's inbuilt online chat feature, notifications and provision to log issues online, you can wave goodbye to your traditional communication tools such as eMails, documents for explanations, clarifications, status sheets, feedback logs, query sheets and so on.
The tool helps you optimise your workforce, save time and increase productivity.
The tool provides you and your team members online access anywhere, anytime so varying time zones is never an issue!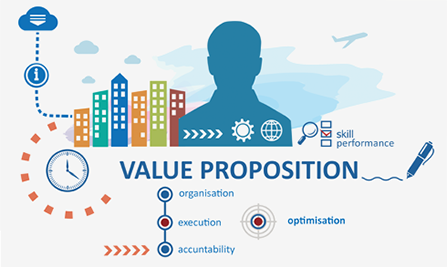 Delivery and Compatibility
eBridge can be integrated with various eLearning formats and platforms.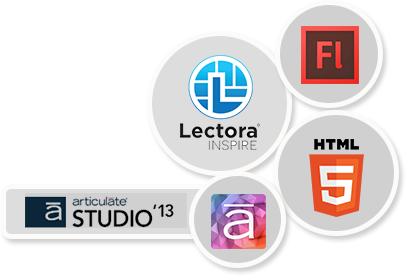 Don't see what you need here? No problem.
Just send us an eMail at support@ebridgesolution.com mentioning details of the SCORM package and the name of the tool that you use to develop your courses. Our technical team will contact you with details of the integration process.