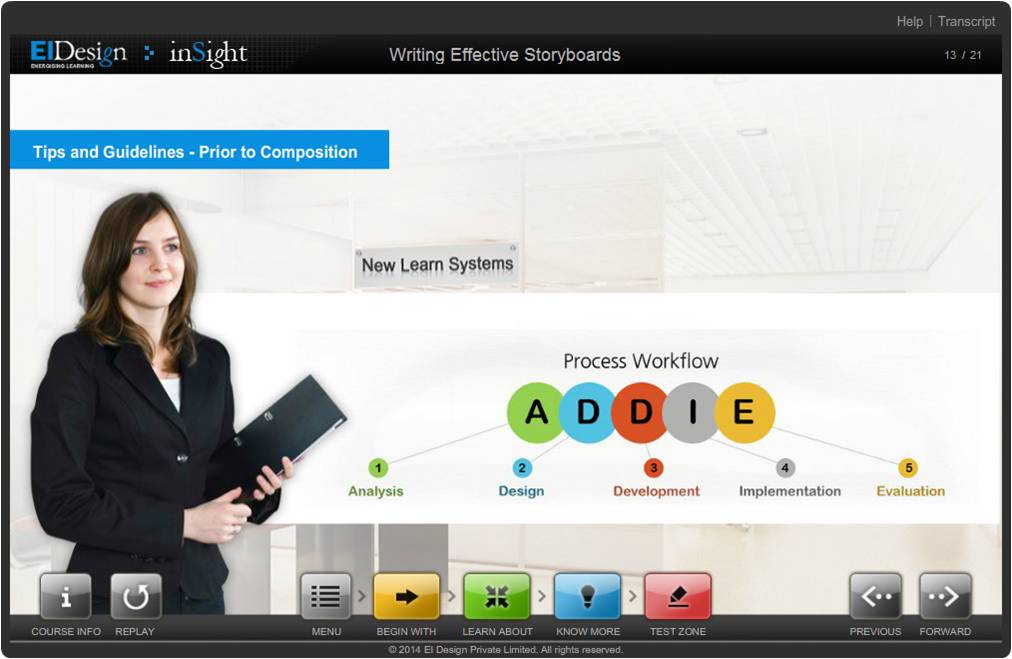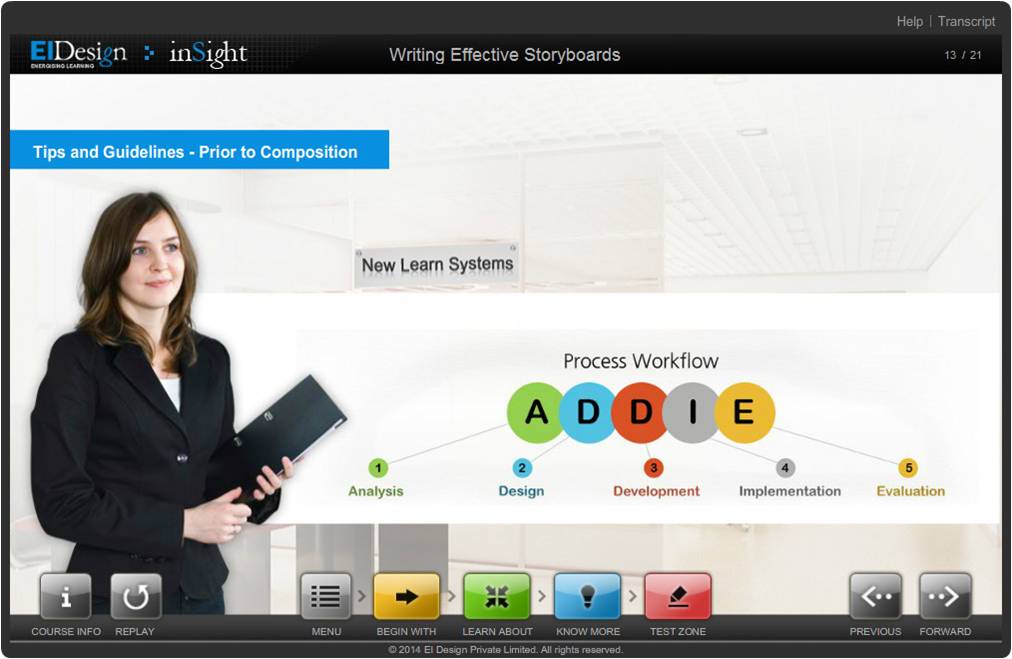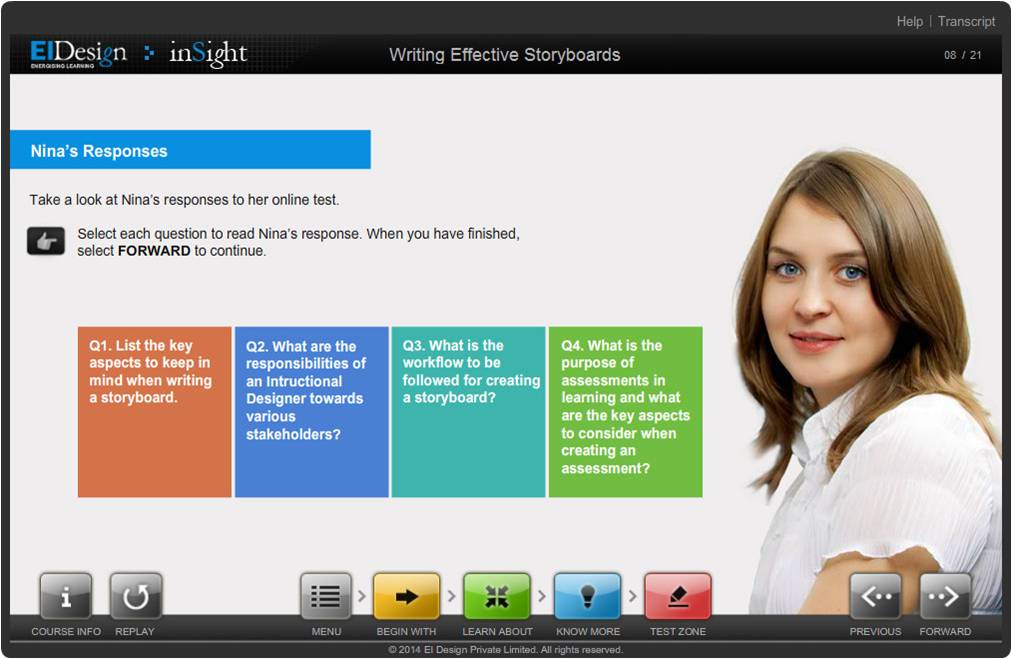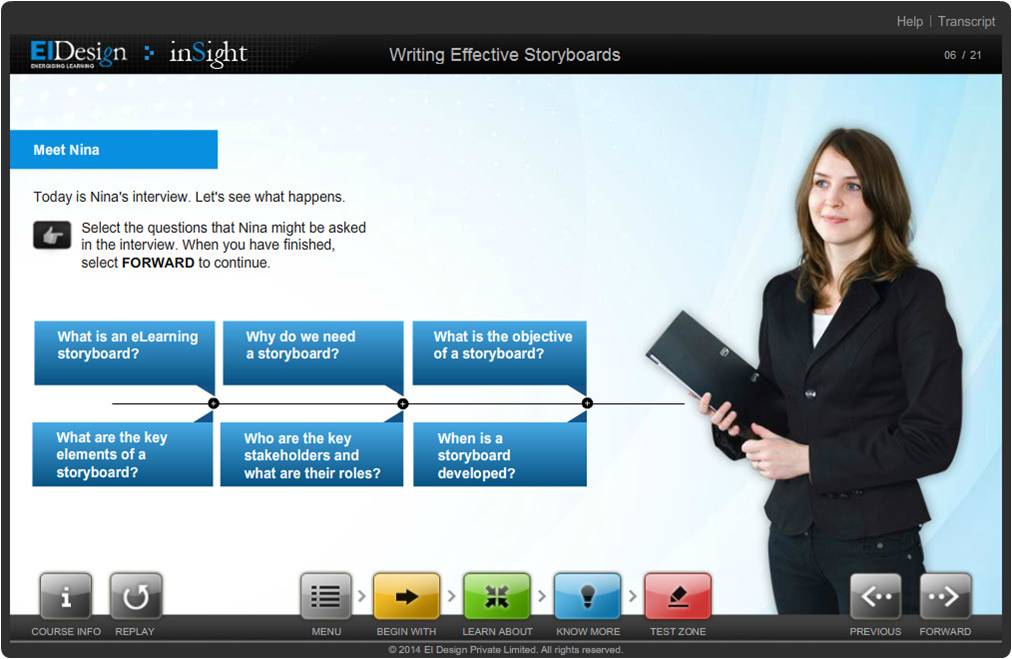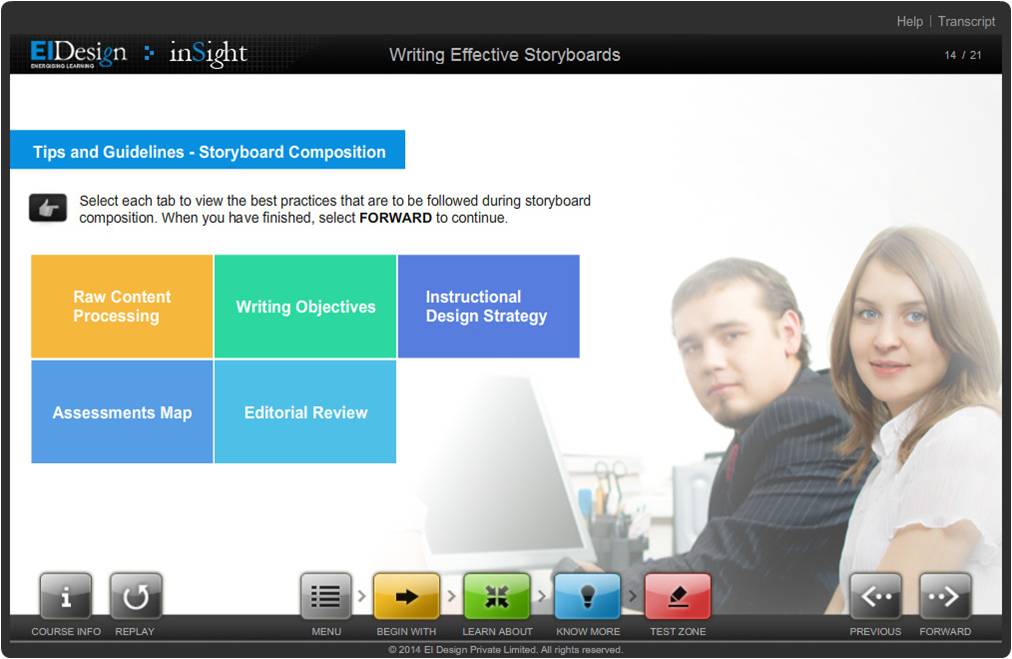 The challenge with this course meant for Instructional Designers was to present information that would hold their interest and enable them to apply this learning effectively at work.
We took a story-based approach (a storytorial) as an innovative and engaging strategy to present information that:
Serves as a refresher to most IDs in the field
Enables new IDs to apply the learning to create effective storyboards
We touched upon the key aspects of storyboard creation through the character of Nina, an Instructional Designer who has bagged her first job as an ID:
The interview process, preceded by the preparation for the interview serves as a tool to reinforce or refresh some basics of storyboarding skills.
Nina's first assignment, after bagging the job, forms the remaining part of the "story" and highlights the key aspects to remember while creating a storyboard.