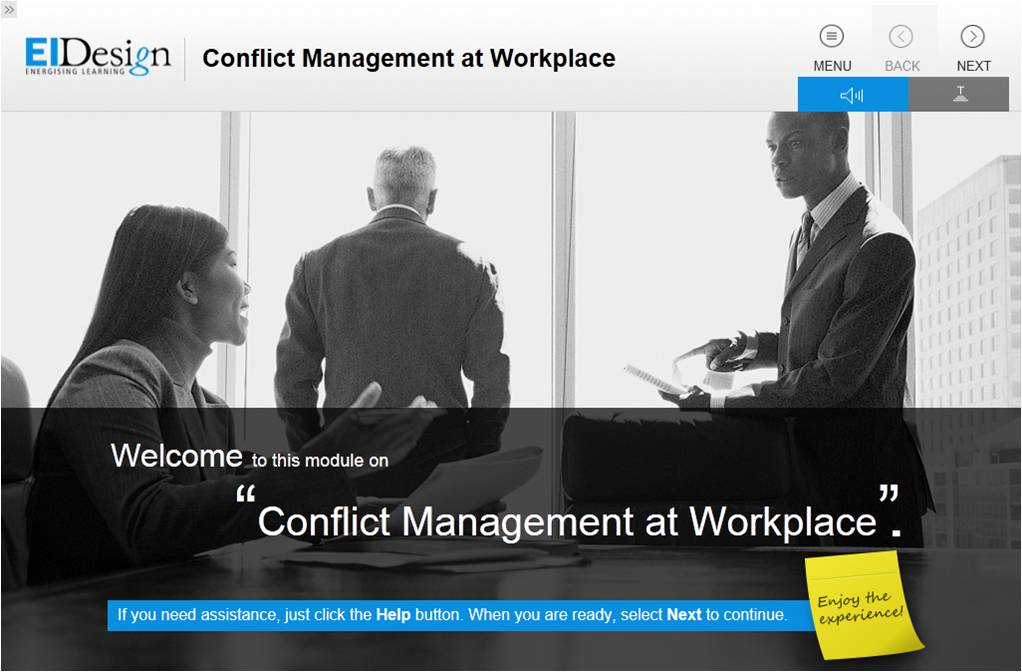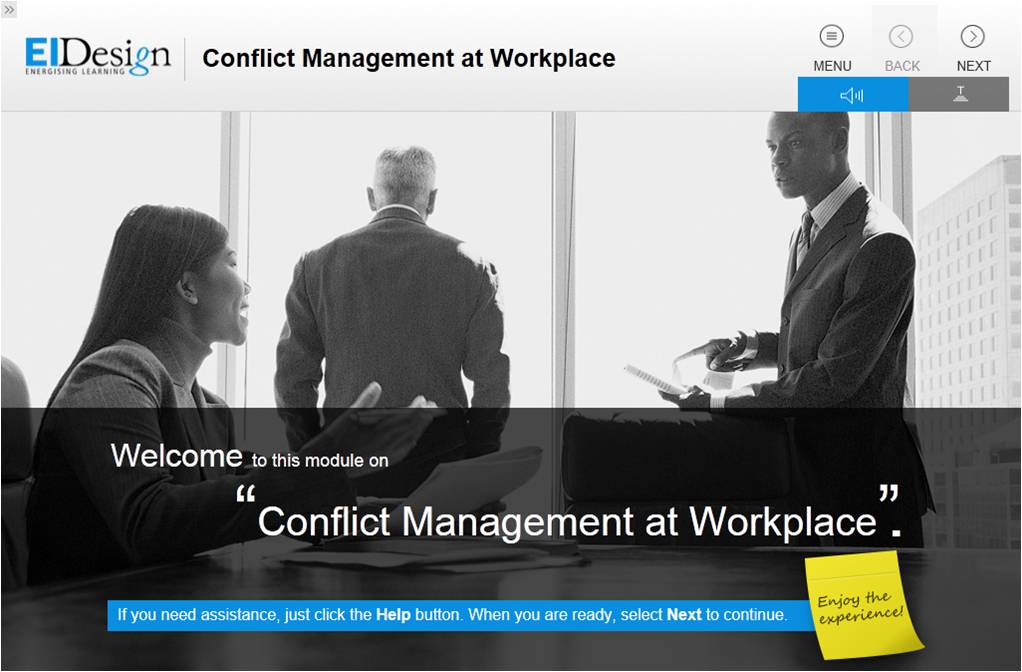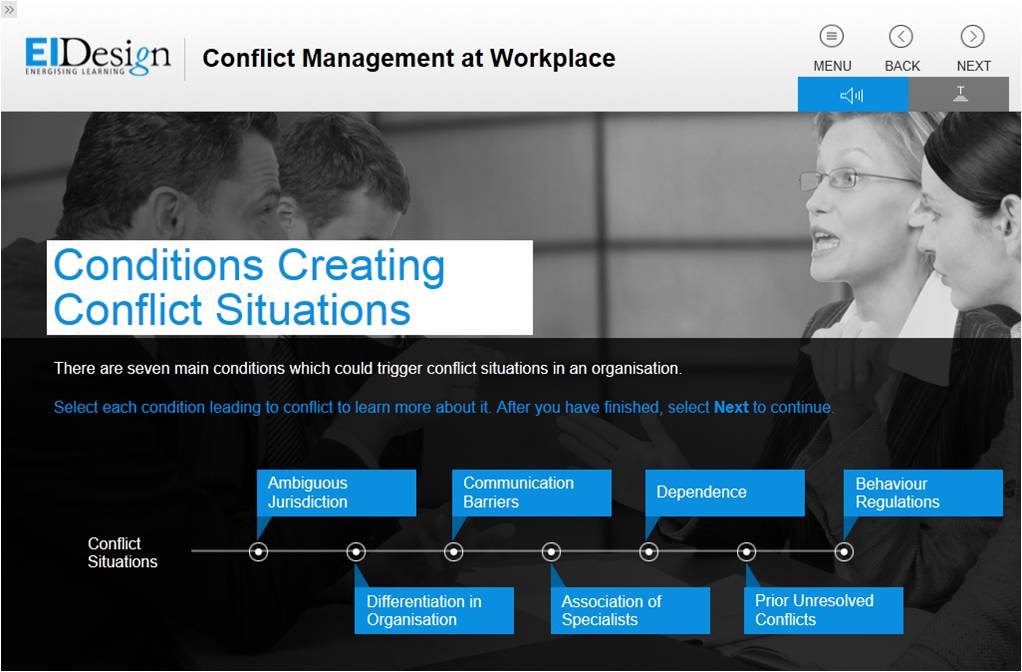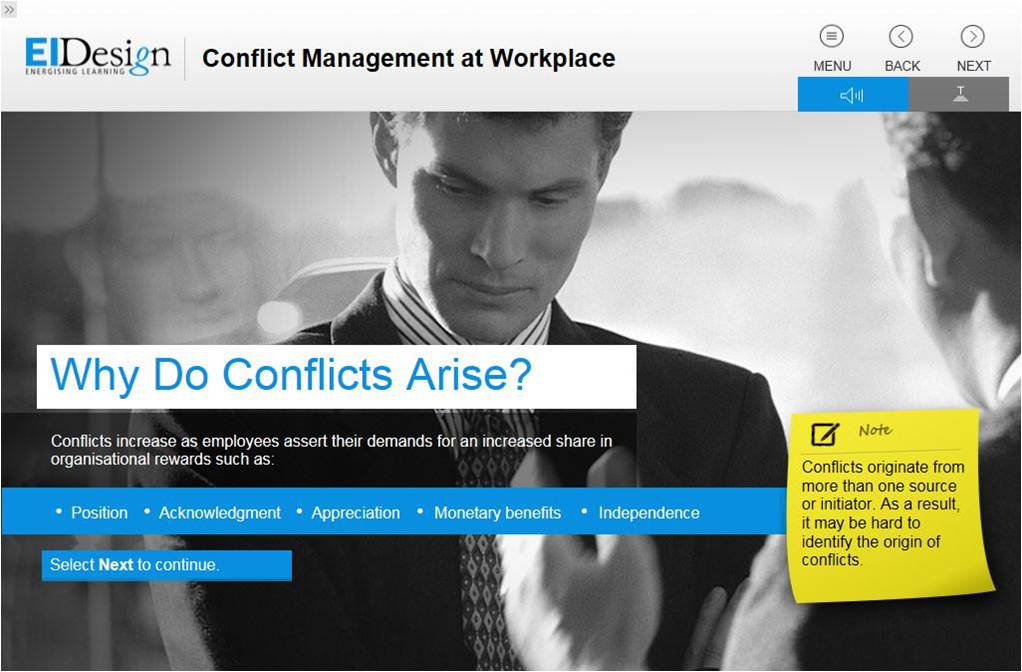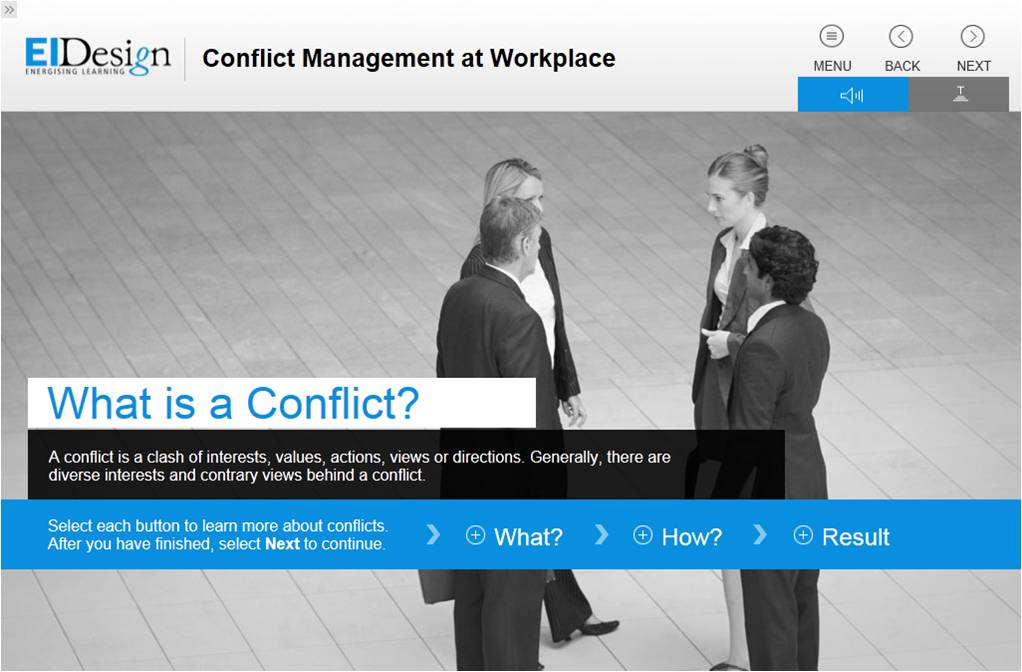 This demo on improving conflict management skills was developed for multi-device using Captivate 8 that provides a completely responsive design for PCs/Laptops, Tablets and Smartphones.
It includes scenarios of real-life situations and active learning elements that are typically only highlights of traditional Flash-based eLearning.
We incorporated an "active learning" approach using "guided exploration" to present the content through numerous examples and non-examples.
It also includes real-life scenarios and analysis of these situations that learners can easily relate to. In this approach, learners always remain the focal point in the process of learning.