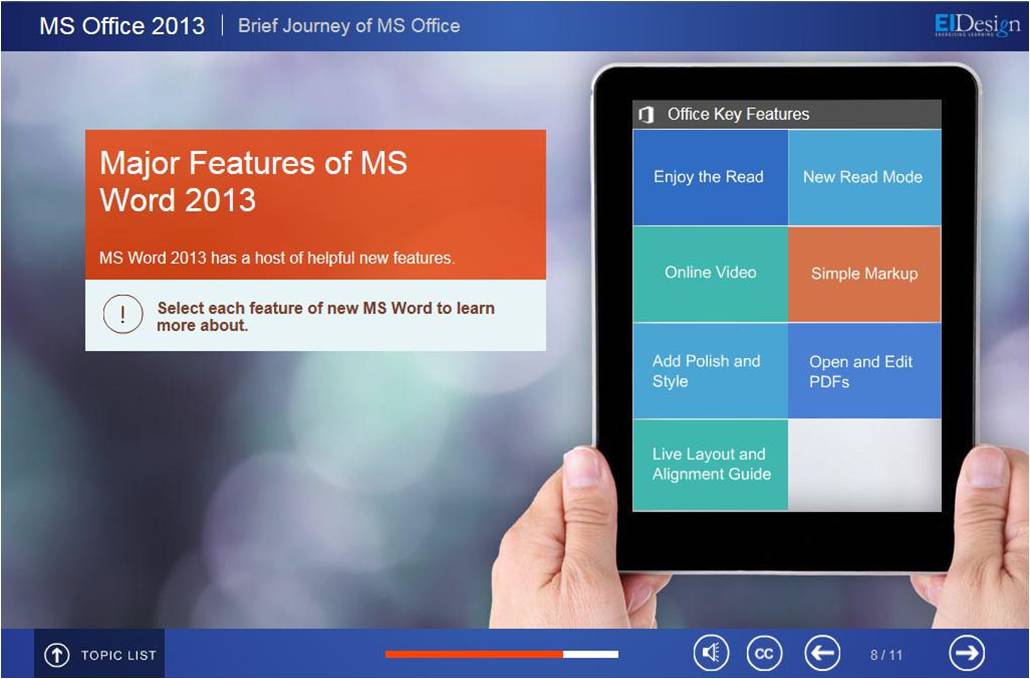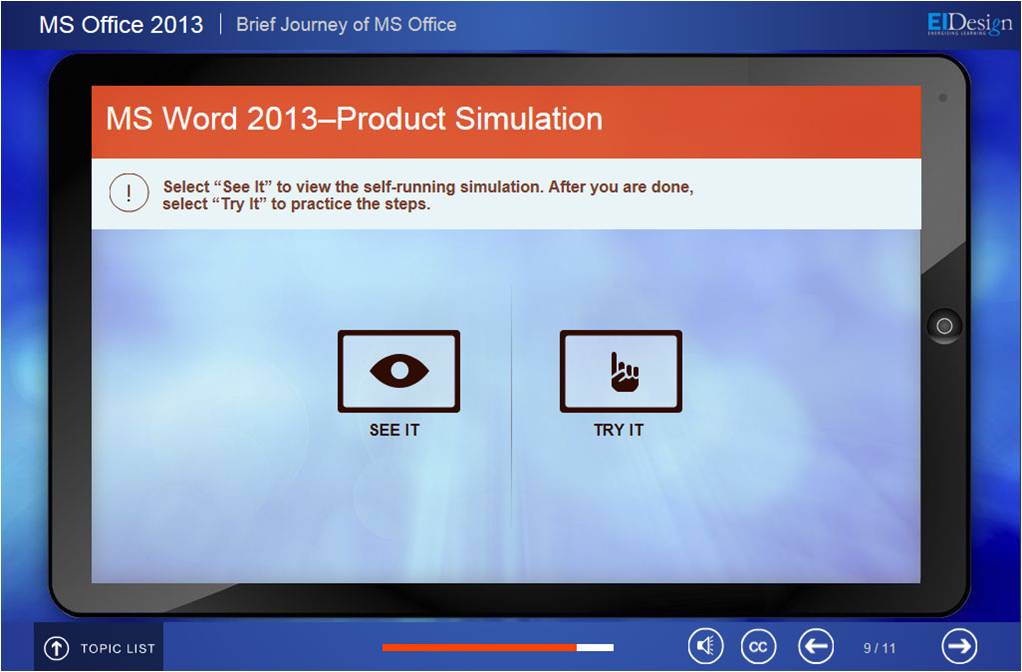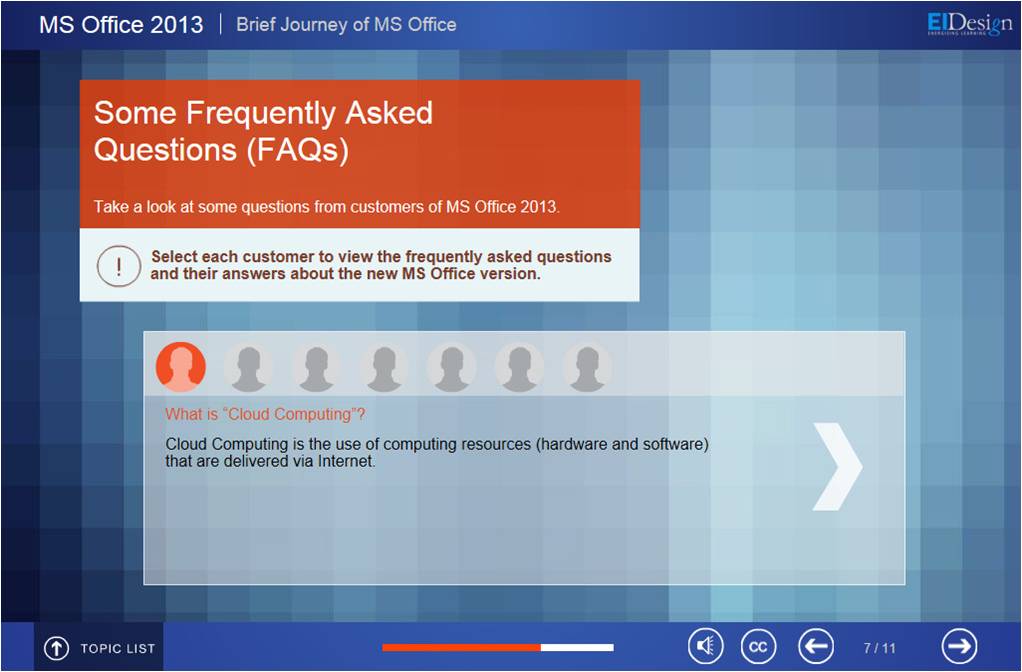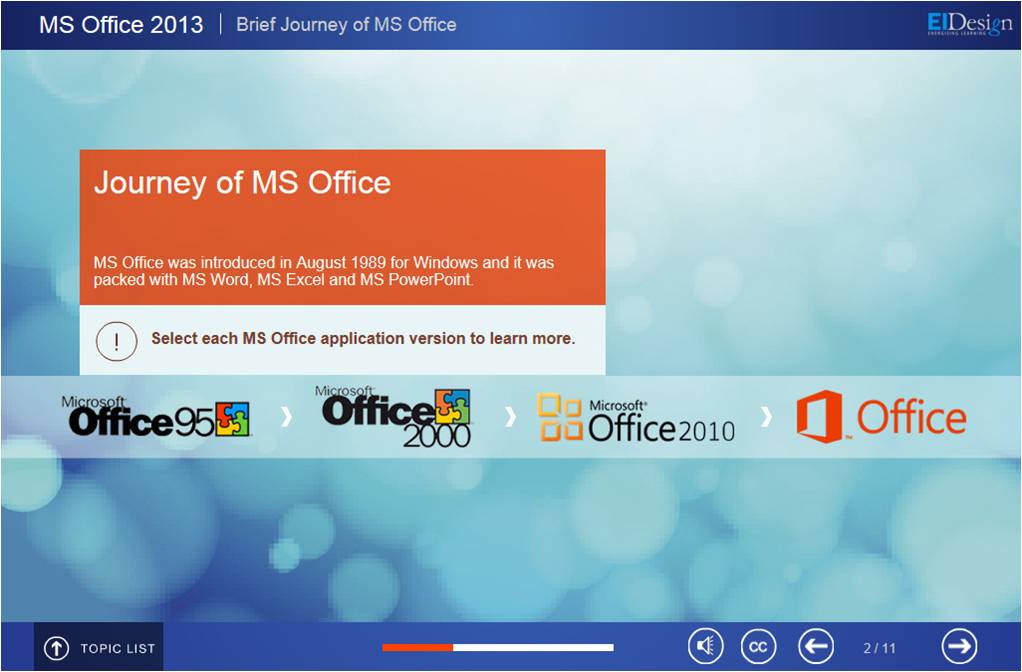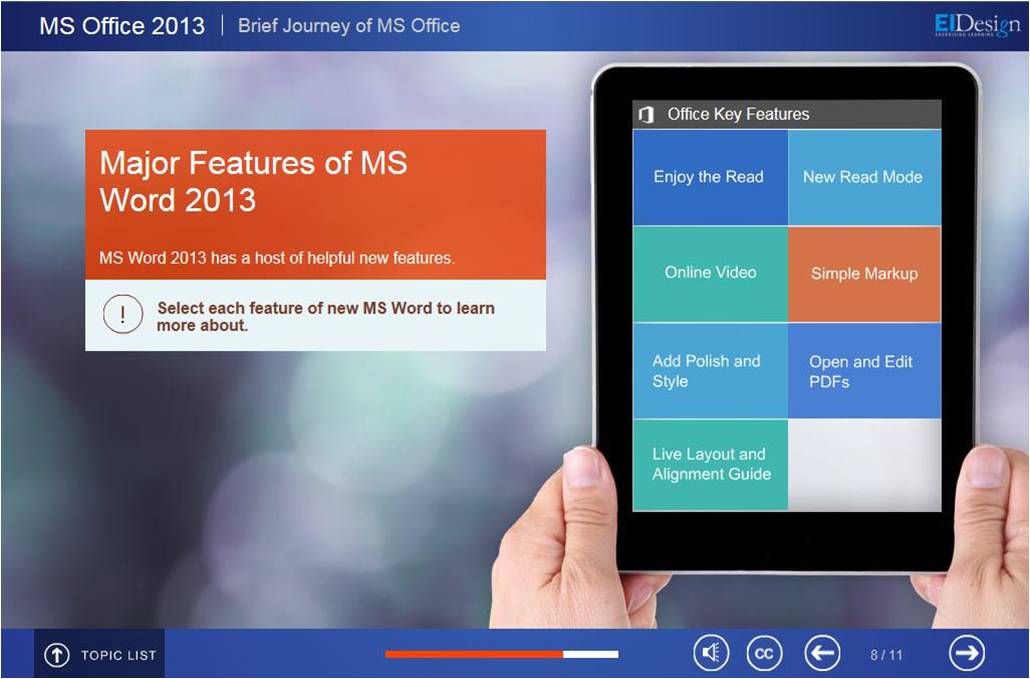 Making Application Simulation-based courses interesting is always an uphill task.
While the core of the learning strategy is Know/Learn/Try/Test, our visual design approach coupled with multi-device support (includes PCs/Laptops and Tablets) makes this learning more interesting.
This short demo on MS Office 2013 demonstrates our capability to use custom features of the Trivantis Lectora tool to create a visually rich, engaging and interactive course on application training. It also covers new and improved features of MS Office 2013, benefits of switching to MS Office 2013 and a simulation.