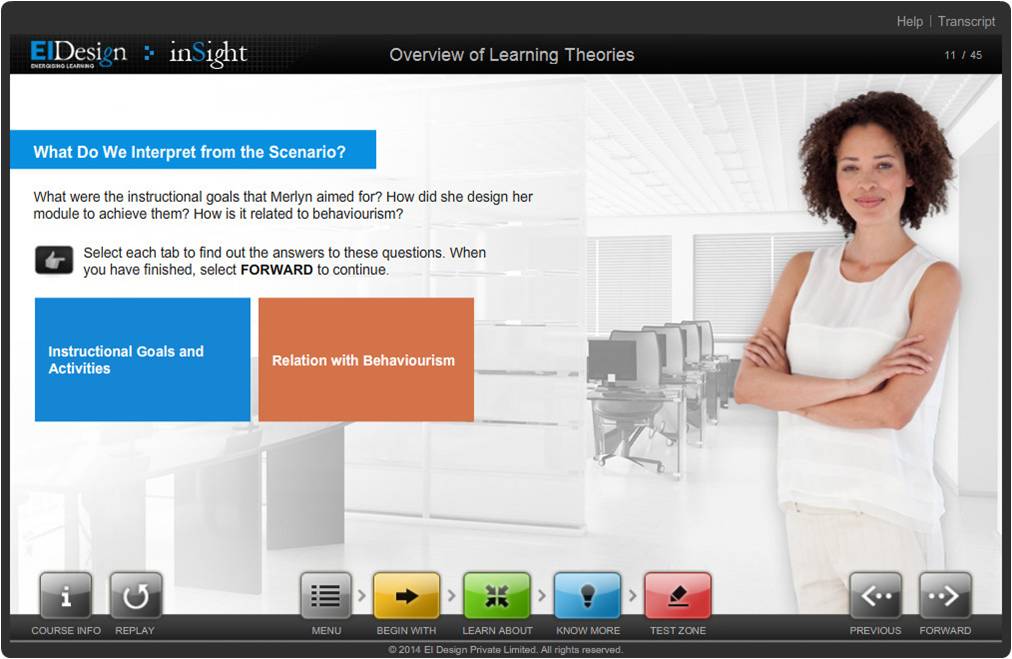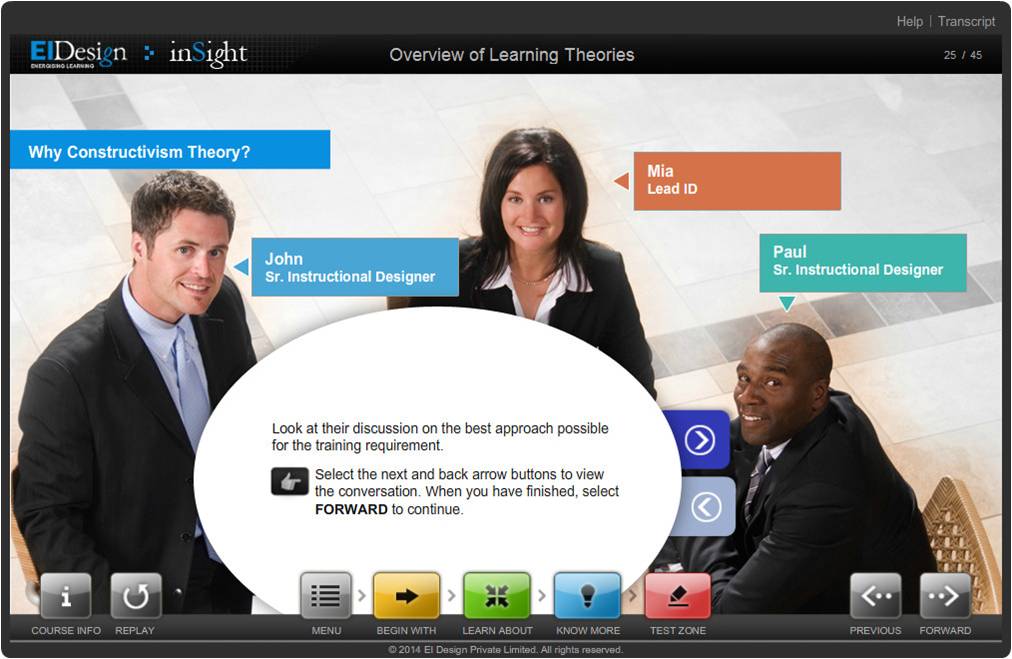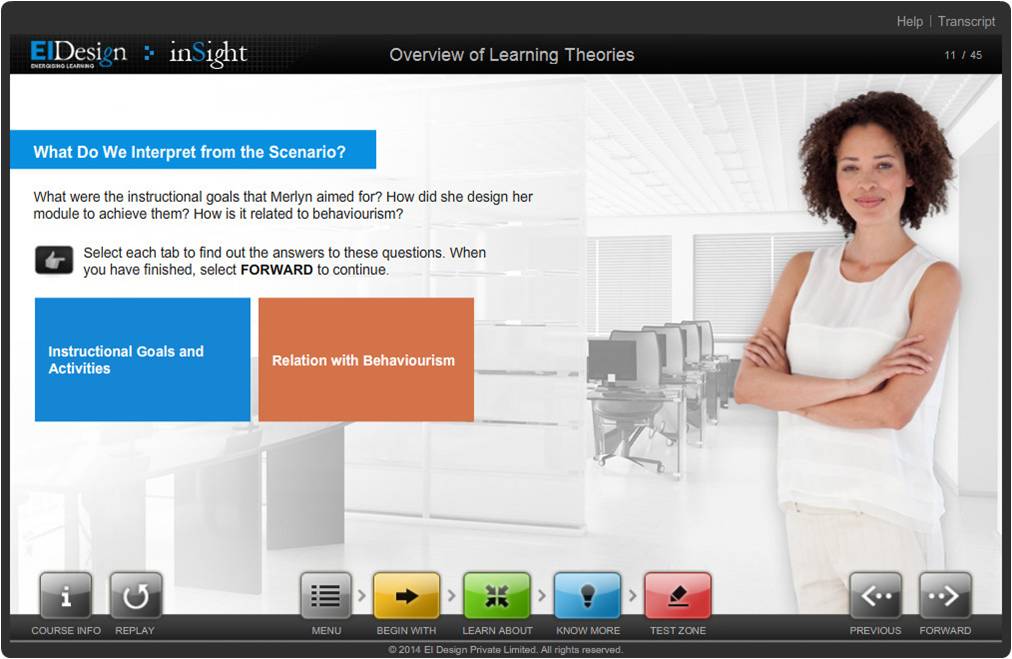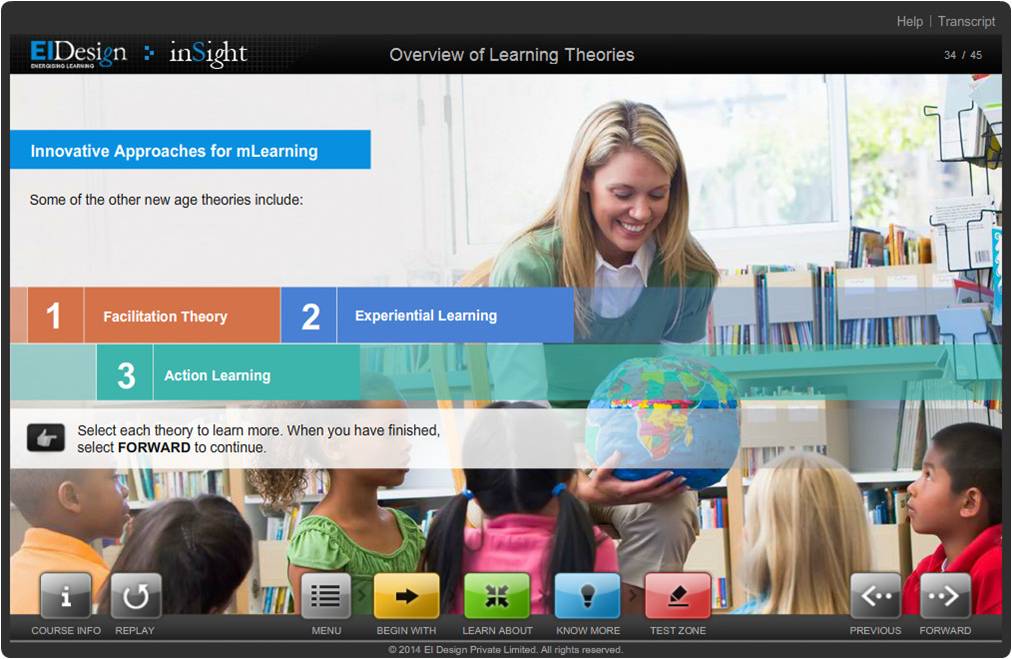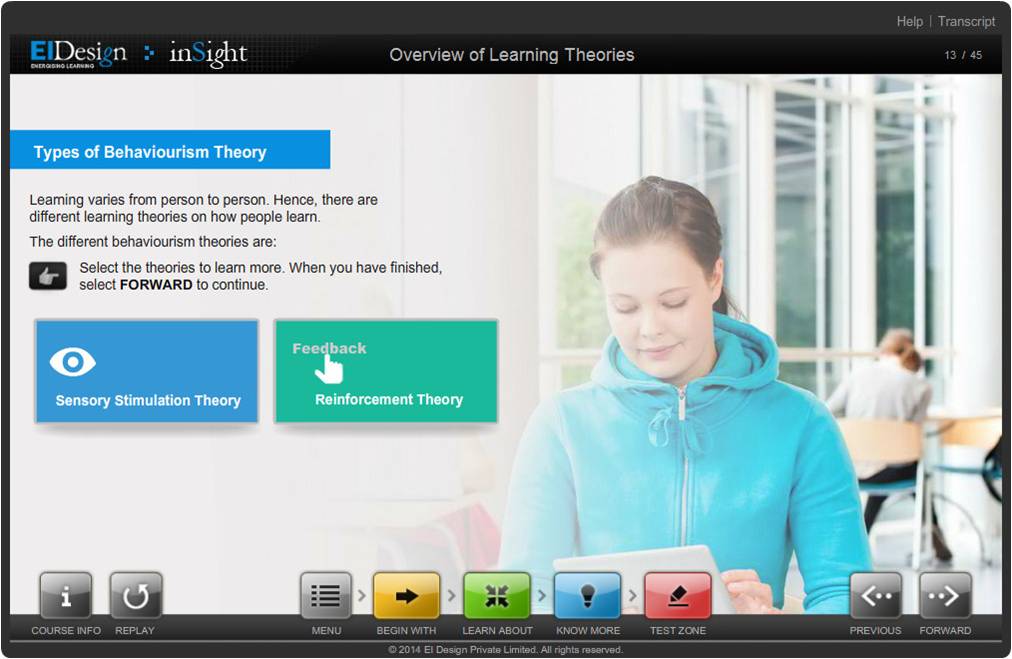 Intended for Instructional Designers, this course provides an insight on the various learning theories in Instructional Design and how these can be applied to design instructionally sound courses.
Applying theory to practice has always been a challenge. How do we explain theoretical concepts in a manner that will enable learners to apply them in the actual workplace?
We opted for a combination of scenarios and real-world examples to make it easier to relate to the content that is being taught, especially when dealing with abstract and factual data. They also help learners in visualising and translating such concepts in a realistic setting.
In this course, the scenarios and real-world examples have been used to:
Place the traditional and contemporary theories in real-world settings that are familiar to Instructional Designers
Establish the context for learning
Reinforce how the scenarios relate to the theory that is being discussed and highlight the key components of the theory
Enable learners to apply the key components of a theory in an actual course