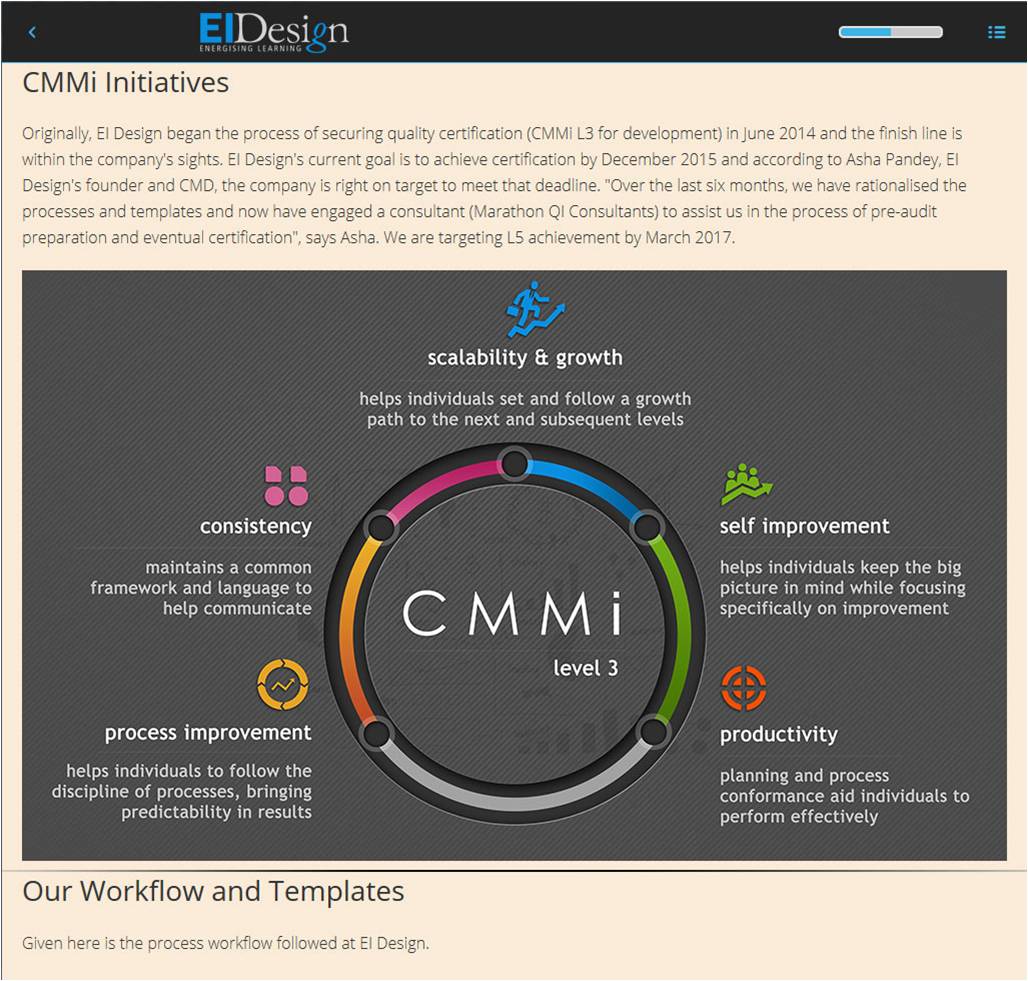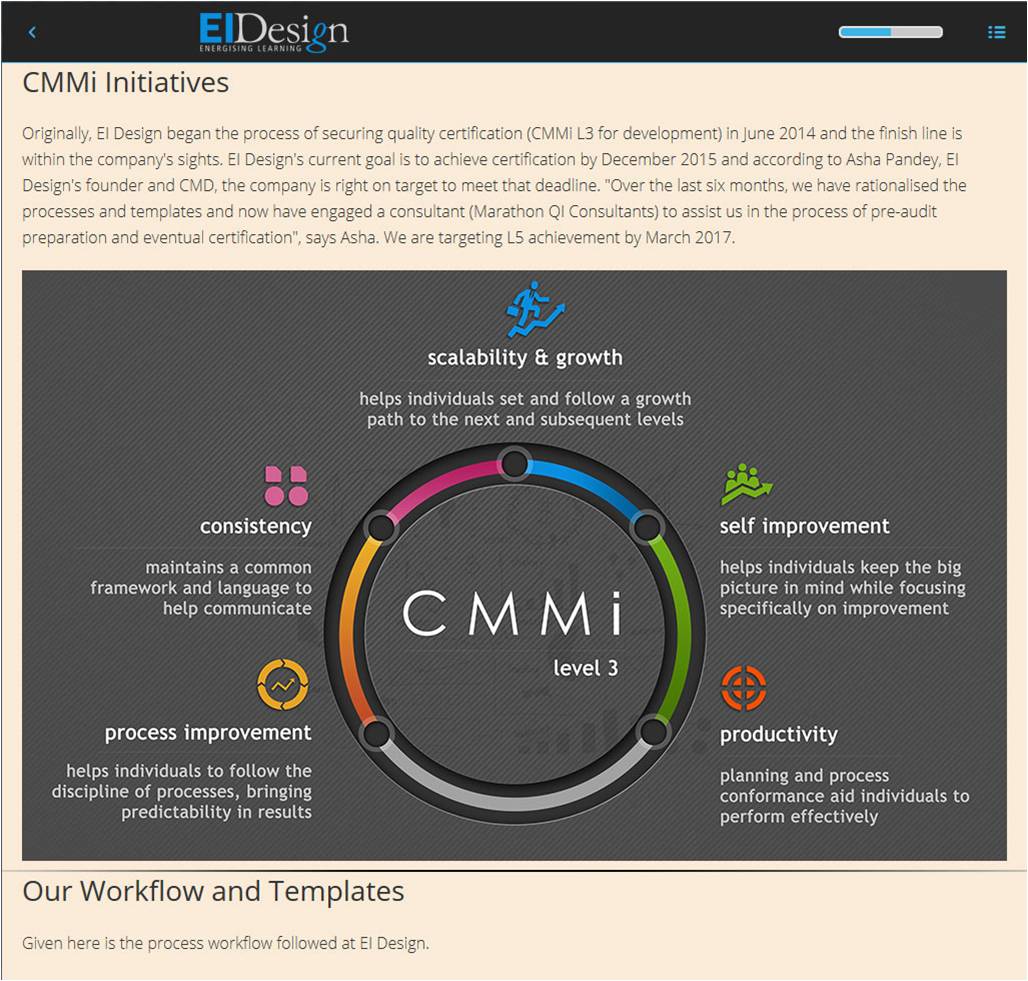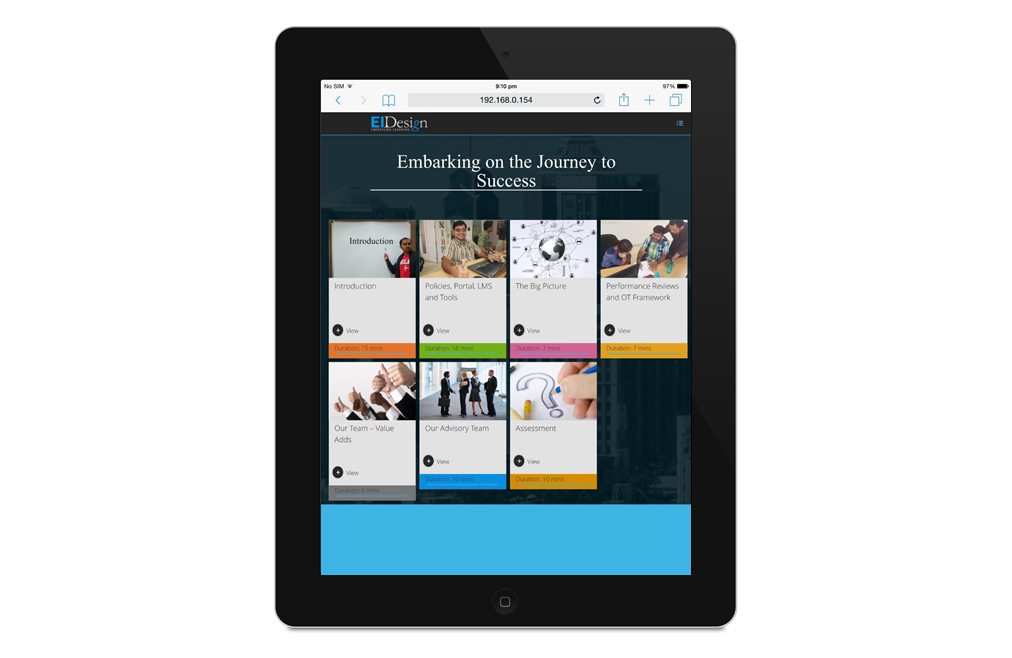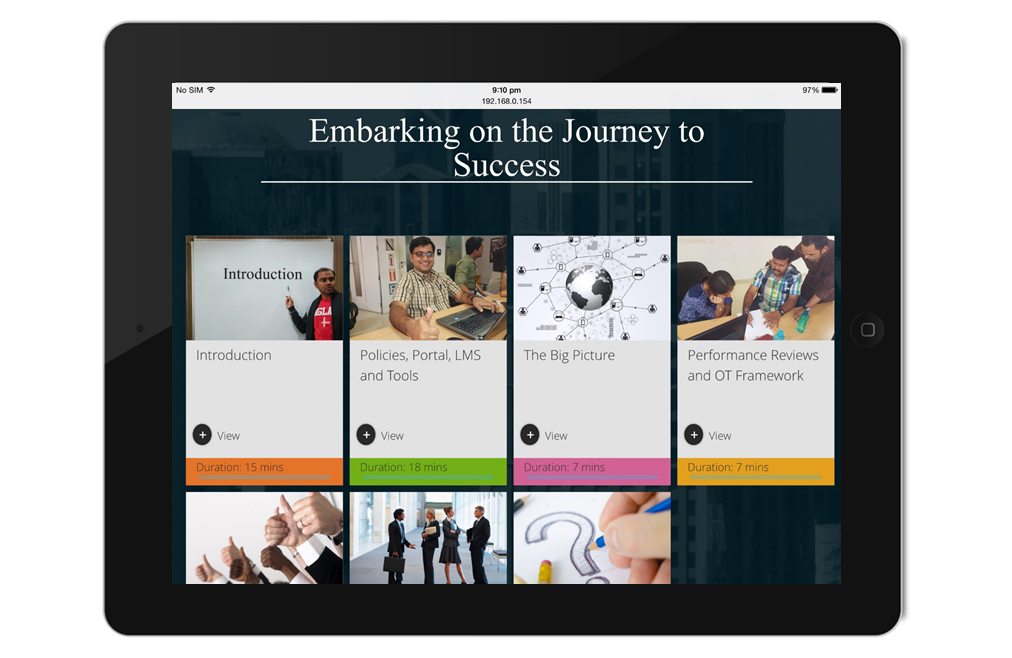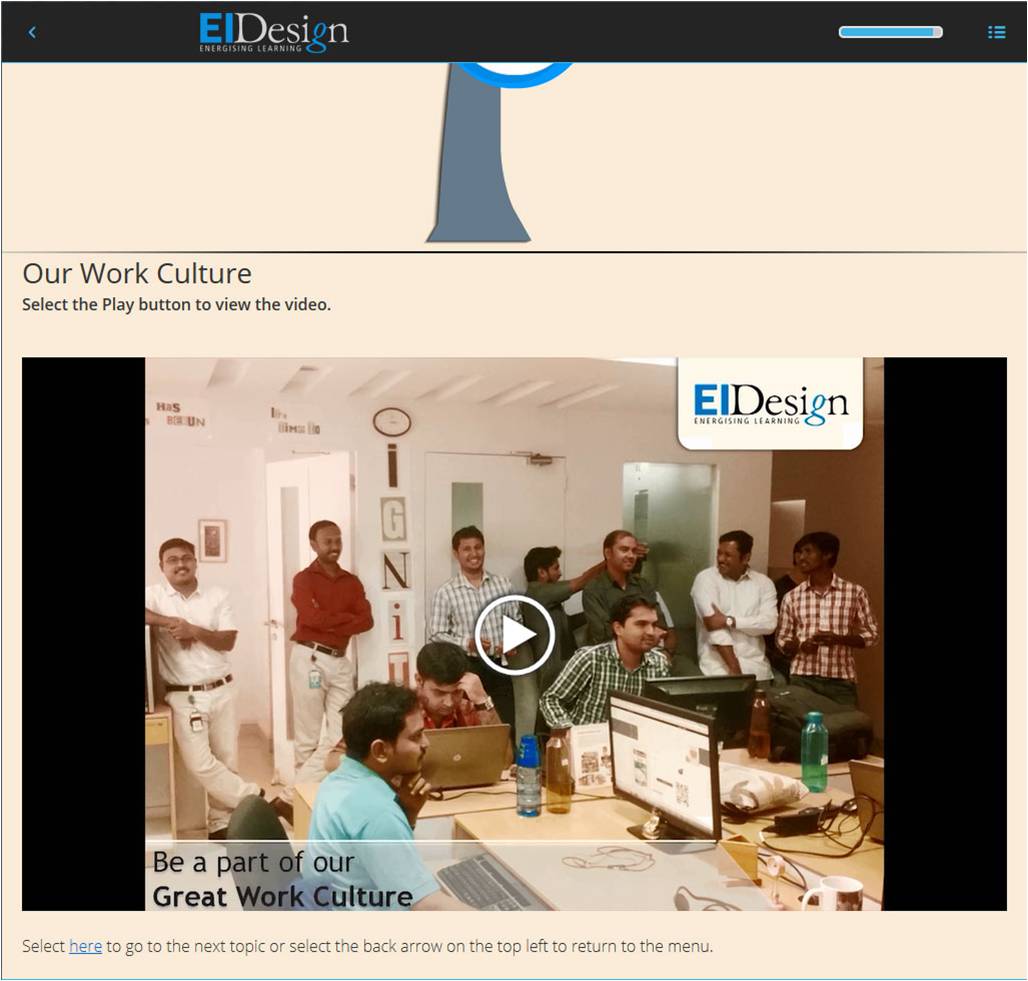 Defining a learning strategy for Induction programmes that will resonate with varied users is a tough mandate.
For our own Induction programme initiative, we wanted the learning experience to help our new joinees get a pulse of who we are through our existing team members.
Rather than taking a prescriptive approach, we chose a learning strategy that leverages on "straight from the heart" videos featuring our team members on varied aspects.
We also chose a completely responsive design that used Adapt framework enabling our new team members to access it from Tablets and Smartphones as well.