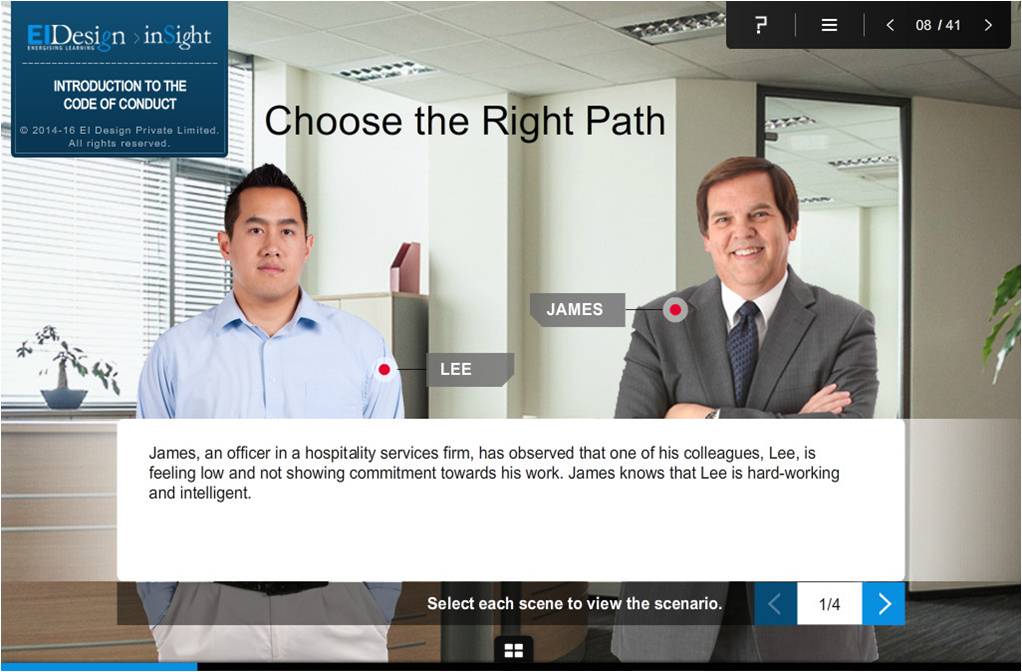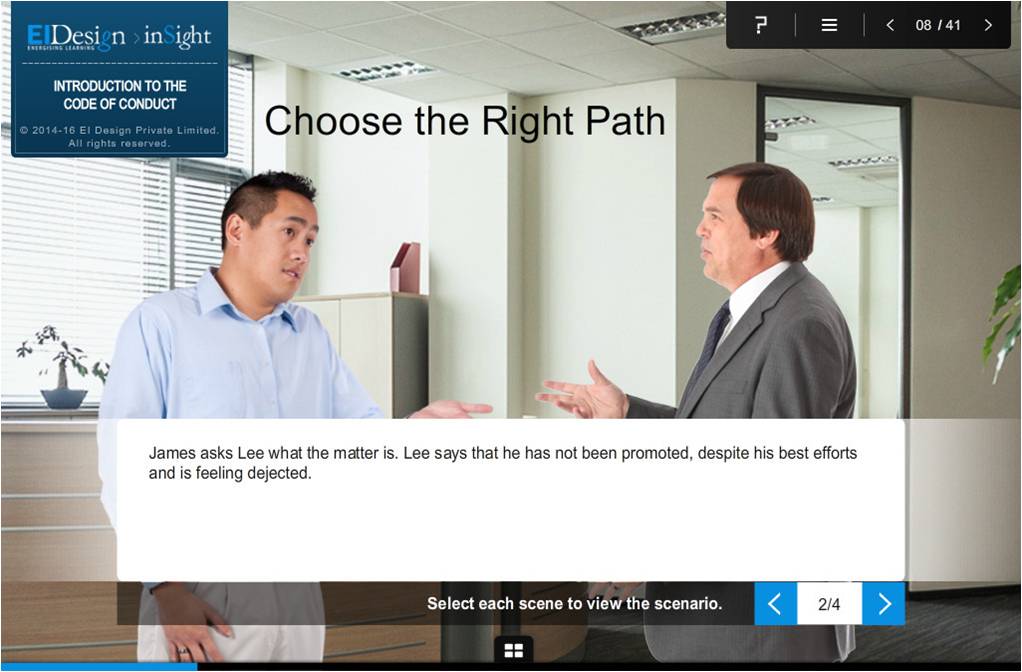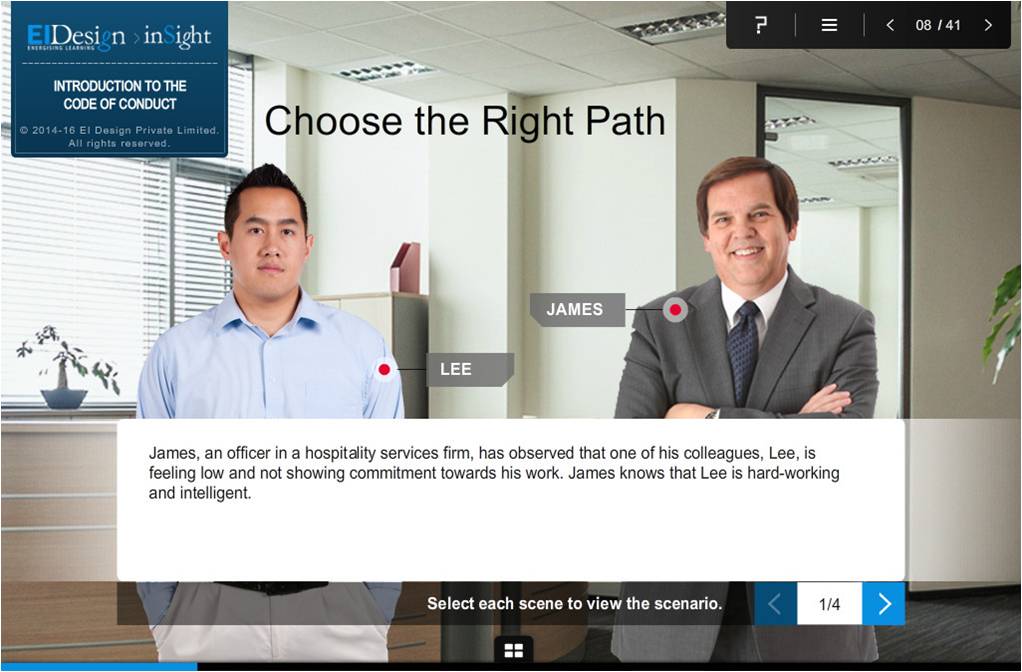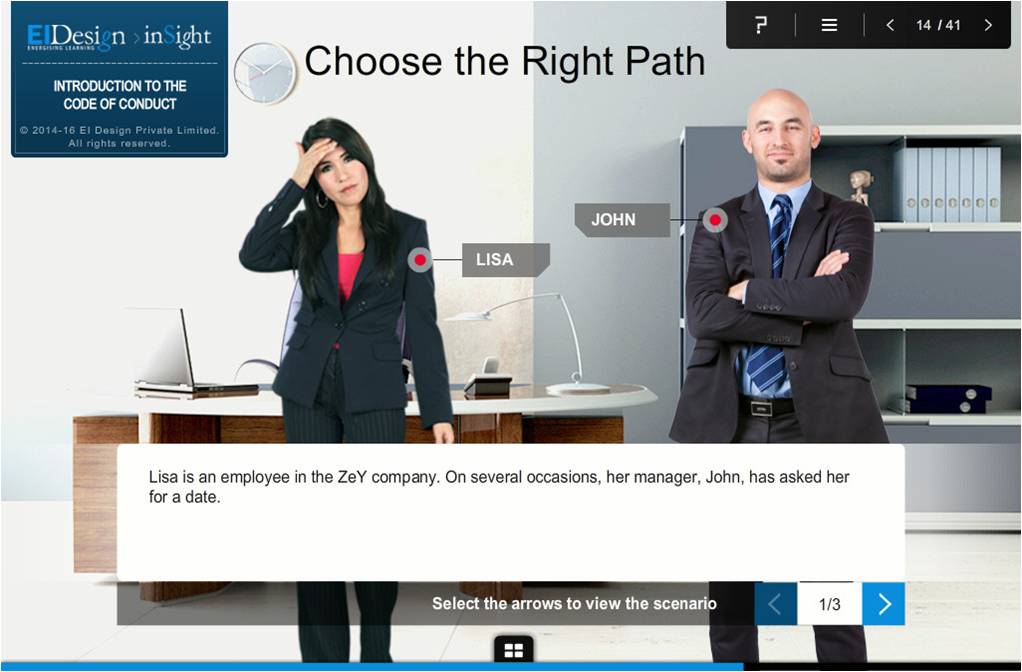 Compliance Simplified is the tag line of our generic compliance suite.
Compliance courses primarily revolve around dry concepts such as knowing a set of guidelines or dos and don'ts. Although learners like taking courses that are user-friendly and easy to understand, they do not appreciate the traditional read-through/click-through information and quiz process, devoid of any ingredients to excite them. This impacts learnability and eventually results in lesser or no retention of learning.
Creation of immersive learning being our forte, we have infused life in Compliance concepts, thereby providing scope for higher learner satisfaction and a better ROI for our customers.
We save the learners the "preachy" learning experience by enabling them understand "why" it is important for them to comply.
Our Learning strategy has been woven with a greater emphasis on scenarios, examples, exercises featuring "Choose the Right Path" and inline checks in interesting formats.
We help learners relate to these examples and scenarios and understand how to handle dilemma situations.
In addition, we provide tips and best practices and other useful information from domain experts.
Our purpose of turning acquisition of knowledge to application of knowledge is served with this apt mix of theory and application.
This demo exhibits our capability to present a dull content like the Code of Conduct in an interesting manner using various scenarios and examples.