WE ARE IN THE WORLD'S TOP 10 ELEARNING COMPANIES NOW!
We take this opportunity to share our joy and excitement to be ranked second in eLearning Industry's global listing of Top 10 eLearning Content Development Companies for 2015.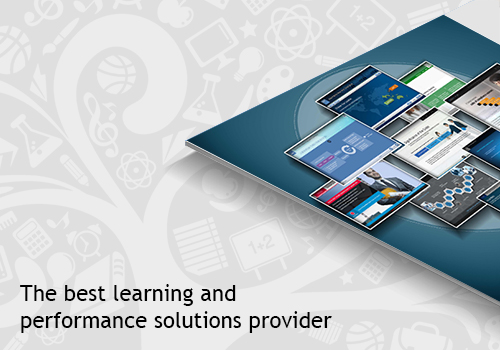 This ranking reflects the recognition of the effort that we have put in for over a decade in creating learning and performance solutions for our customers.
Since inception in Feb'2002, our focus has been on "Energising Learning" and we have successfully sustained this through our Innovative learning design approaches.
Our distinctive approaches keep learners intrigued and engaged. In addition, our learning strategies ensure that learners walk away from our courses with a clear sense of time well spent and a feeling of "accomplishment".

This is a big step towards realisation of our Vision 2017, which marks the completion of our 15 years in business, pushing our goals to the next level.
We are super excited to share this great news and look forward to an opportunity to work with you soon.