Simple, Intuitive and Responsive Designs
Gone are the days when complex-looking interfaces and designs appealed to the audience. Today, with myriad tasks demanding one's attention, decision fatigue has set in among learners of all ages. It is vital that information is presented in a simple, intuitive and responsive mode, which is compatible with the learners' preferred devices.
At EI Design, we continuously analyse the pulse of learners. We have come up with a series of innovative design concepts to meet the demands of today's learners. Write to us for a demo.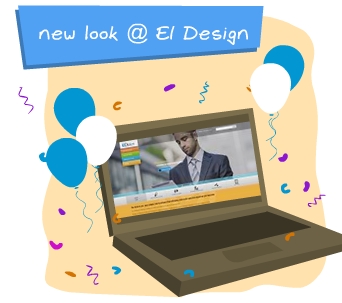 www.eidesign.net – In Its New Avatar
Our new website focuses on our brand identity as a futuristic learning and performance solutions provider. The new site showcases our innovative learning strategies and features a segment on the diverse industry verticals for which we cater our unique services.
Unlike the earlier site that demonstrated full length courses, we have used succinct information and screenshots illustrating the challenges and solutions for quick navigation and easy access to reach out to us.
Read about us and our solutions on our new website.
Articles on CrossKnowledge Learning Wire
CrossKnowledge, one of the world's leading distance learning providers have designated us to publish articles on their blog Learning Wire where they release news and articles on the latest trends in digital learning and Instructional Design.
The first of the series deals with the concept of ROI of eLearning from Organisational and Learner perspectives while the second demonstrates (with the help of a case study) how Performance Support Tools (PSTs) contribute to the Return on Investment.
Bookmark the articles penned by Asha Pandey, CMD and Chief Learning Strategist at EI Design.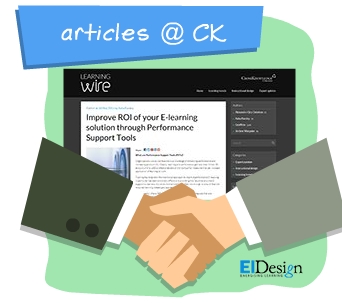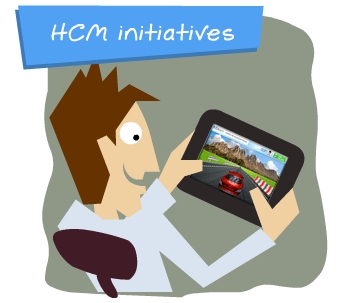 What's New?
Earlier this year, nearly 30% of our team members received promotion (strictly on merit) to their next level of the growth path. This was possible through a structured performance enhancement plan that was implemented across the organisation last year.
Following this inspirational success, the HCM team has deployed Organisational Training Framework (OTF) for 2015. This includes scores of our online courses, trainings from specialists, team engagement activities and so on. Another attraction is the launch of a game app intended at establishing the need for team members to be productive and conscious about quality, innovation and leadership.
Do contact us for a walk through of our HCM practices.